NCAA Football Pick: UCLA vs. Arizona Pick
Updated: October 19, 2011
Middle of the road Pac-12 teams duke it out on ESPN's Thursday Night Football betting action, as the UCLA Bruins take on the Arizona Wildcats.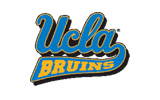 This is a big, big game for the Bruins, who are still searching for the minimum of three wins required to make it to a bowl game this year. Head Coach Rick Neuheisel's job probably depends on it, and that's a scary proposition to be in with as many injuries as this team has. The biggest injury is the one to QB Richard Brehaut. Brehaut took over for an injured QB Kevin Prince twice, once in each of the past two seasons, but he had settled into the starting role before getting knocked out, possibly for the season with a leg injury two weeks ago against the Washington State Cougars. Prince rallied the team and came up with a big time victory at home, but this is going to be a bigger challenge on the road against a hungry and talented Arizona team. UCLA has only scored more than 28 points once this season, and that was a game that was lost at the Houston Cougars. Without getting past that number in this one though, it could be a long, long game.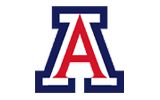 Arizona has dismissed Head Coach Mike Stoops, as they have now lost 10 straight games against FBS teams dating back to last season. Still, we know that not all is lost for the Wildcats, as this has been a brutal, brutal schedule to start the season. Sure, there was no excuse to lose a week and a half ago to the Oregon State Beavers, but that is all in the past now, and the new regime knows that there is still a good chance to make a bowl game this year. Not only is the schedule significantly easier on the way out (after all, the Cats have already played USC, Oregon, and Stanford this year), but this is still a team that has a heck of a lot of talent on it. It was only last year at this time that we were wondering if QB Nick Foles was going to be a Heisman Trophy candidate or not, and he still has some great weapons to spread the ball around to. The question is whether this defense, which ranks No. 117 in the nation, is going to be able to pick up the slack just a little bit to help out the offense.
UCLA Bruins @ Arizona Wildcats Pick: In the end, Arizona is probably the better of these two teams. The Cats will put points up in bunches, and we're just not all that sure that UCLA is going to be able to do the same.
College Football Pick: Arizona Wildcats -4 at Bookmaker Sportsbook.
The following two tabs change content below.
Adam Markowitz
is a staff writer living in the Orlando area. He has covered NFL, MLB, college football, CFL, AFL, NBA, college basketball, NASCAR, golf, tennis, and the NHL for a number of various outlets in his career, and he has been published by a number of different media outlets, including the Orlando Sentinel and the Wall Street Journal.
Latest posts by Adam Markowitz (see all)