NCAA Football Pick: Penn State vs. Temple Pick
Updated: September 15, 2011
Bragging rights in the City of Brotherly Love will be up in the air this week for the Temple Owls, as they take on the Penn State Nittany Lions.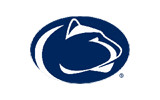 This is a weird situation for the Nittany Lions. They were ranked in the Top 25 last week, but they were taken down by the Alabama Crimson Tide and now have a tough time just keeping above .500 and on pace for a bowl game. The defense, as always, really isn't the problem for Head Coach Joe Paterno. This unit didn't play poorly against the Tide last week, holding them down to 27 points. However, the offense is a significantly different story. QB Matt McGloin only went 1-of-10 in his time on the field against Alabama before being replaced by QB Robert Bolden, who did no better, going 11-of-29 for 144 yards with a pick. Without RB Evan Royster there to hand the ball off to any longer, there is a lot of pressure on these two young quarterbacks to carry the load. Of course, we know that Temple isn't going to be able to put up the same type of pressure as Alabama did, but we also know that as a road game, though not one that is very far away from Happy Valley, this offense will have its issues that it needs to contend with.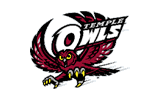 Head Coach Steve Adazio inherited a program in Philly that was clearly on the rise after last year's strong run through the majority of the MAC campaign. The Owls nearly shocked the Nittany Lions last year at Beaver Stadium, and this year, they are off to a great start as well. Of course, games against the Villanova Wildcats and Akron Zips aren't top quality foes, but beating these two teams by a combined score of 83-10 is something to write home about. Temple was only favored by 7.5 against 'Nova and 15 against Akron, to put this in comparison. Adazio sat down last year's starting QB Chester Stewart and replaced him with QB Mike Gerardi. He hasn't done much, throwing for 328 yards and three scores, but he has managed games well and has let the running backs do the rest of the work. Just last week alone, RB Bernard Pierce rumbled for 150 yards and three scores on just 18 carries, while backup RBs Matt Brown and Kenneth Harper had 23 carries, 133 yards, and a TD between them.
Penn State Nittany Lions @ Temple Owls Pick: Don't kid yourself about how good these teams from Philly are. Just as Villanova is one of the best teams in the FCS, Temple is one of the best teams in the middling conferences in college football. An upset? It hasn't happened in this instate rivalry in quite some time, but the Owls are getting closer and closer to Penn State, and they should put up a good fight on Saturday.
College Football Pick: Temple Owls +8 at Bookmaker Sportsbook.
The following two tabs change content below.
Adam Markowitz
is a staff writer living in the Orlando area. He has covered NFL, MLB, college football, CFL, AFL, NBA, college basketball, NASCAR, golf, tennis, and the NHL for a number of various outlets in his career, and he has been published by a number of different media outlets, including the Orlando Sentinel and the Wall Street Journal.
Latest posts by Adam Markowitz (see all)