NCAA Football Pick: Eastern Michigan vs. Penn State Pick
Updated: September 22, 2011
After a few weeks of relatively tough football, the Penn State Nittany Lions should have no problems making for successful NCAA football picks against the Eastern Michigan Eagles in Happy Valley on Saturday afternoon.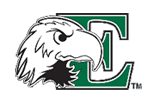 The Eagles are one of these FBS teams that makes you wonder why in the heck they're still in the FBS. Eastern Michigan is literally going nowhere fast, and their defense is just so dreadful it isn't even funny. The unit allowed the Michigan Wolverines to score 31 points last week, and that was probably considered a triumph of epic proportions. Remember that this Eastern Michigan squad nearly lost to ASU… and we don't mean Arizona State or even Arkansas State… we mean Alabama State… Don't let this 2-1 record fool you; the two wins are against FCS foes. QB Alex Gillett only has 205 passing yards and three TDs against two picks on the season, and he is leading the nation's third worst passing offense at just 68.3 yards per game. That being said, this squad has done a lot of damage on the ground, accounting for almost 300 yards per game, but we know that the likes of Gillett and RBs Javonti Greene and Dominique Sherrer aren't going to be able to make nearly that much headway against the Nittany Lions defense.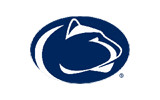 Penn State survived the trip across town to the Temple Owls last week, winning 14-10 to keep its chances of getting back into the Top 25 any time in the near future alive. Head Coach Joe Paterno and company really haven't faced a good litmus test this year though, as the Alabama Crimson Tide were far too good, but the Owls and the Indiana State Sycamores were far too bad to really gauge how this team is going to be this year. That being said, this should be an easy win, as should games against the Indiana Hoosiers, Iowa Hawkeyes, and Purdue Boilermakers, so there's no reason to think that this team won't be 6-1 going into the home stretch of the season… Of course, the Lions had better not trip up, or they won't be in a bowl game this year, because games against Northwestern, Illinois, Nebraska, Ohio State, and Wisconsin isn't a fun way to end the season.
Eastern Michigan Eagles @ Penn State Nittany Lions Pick: It's just difficult to think that the Nittany Lions are going to win any game by more than four touchdowns nowadays. Eastern Michigan was able to just barely stick inside of the number against the Wolverines last week, and we tend to think that we'll see a very similar 28-ish point game when push comes to shove this Saturday as well.
College Football Pick: Eastern Michigan Eagles +29 at Bookmaker Sportsbook.
The following two tabs change content below.
Adam Markowitz
is a staff writer living in the Orlando area. He has covered NFL, MLB, college football, CFL, AFL, NBA, college basketball, NASCAR, golf, tennis, and the NHL for a number of various outlets in his career, and he has been published by a number of different media outlets, including the Orlando Sentinel and the Wall Street Journal.
Latest posts by Adam Markowitz (see all)