NCAA Football Betting: Western Michigan @ Miami Ohio Pick
Updated: November 13, 2011


If you're a fan of passing the football, you'll love Wednesday night's MAC college football betting affair, as the Western Michigan Broncos will take on the Miami Redhawks at Fred Yager Stadium.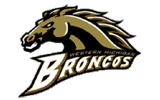 The boys from Kalamazoo went 6-6 last year in the MAC, but they were left out of the bowl season. This year, winning this game would leave them at 7-5, which might not be enough once again. QB Alex Carder is going to have to have a big time game in this one, as he once again really doesn't have all that much of a running attack to help him out. Carder is accounting for about a quarter of the team's rushing with 234 yards and four TDs, but for the most part, this is a pure passing attack. WMU ranks No. 9 in the land in passing, and it is because Carder already has over 3,000 passing yards and 25 TDs on the campaign. WR Jordan White has been a monster, catching 112 passes for 1,402 yards and 12 TDs. However, this isn't nearly the only option that Carder has to throw the ball to. Both WRs Chleb Ravenell and Robert Arnheim have the ability to stretch the field as well, as the two have combined for 93 catches, 1,111 yards, and nine TDs.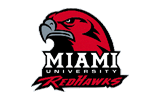 Miami hasn't had the greatest season in the world at just 4-6, but thanks to the weak play of the MAC East, winning out and getting a loss from the Temple Owls somewhere along the way would leave it in the MAC Championship Game. There isn't a team that struggles more to run the ball than the Redhawks, though. They are putting together just 77.2 yards per game, and they aren't nearly as prolific as the Broncos throwing the rock. Sure, QB Zac Dysert is getting there in his third year as the starter of this team, but he is only averaging 280.4 yards per game for his team through the air. Interestingly enough, Miami has a fantastic pass defense at 171.0 yards per game, but there is a real question whether this unit is really that great, or whether it is a product of a bunch of poor passing offenses. In the only game against a somewhat comparable team, the Bowling Green Falcons put up 37 points in a game played here in Oxford. This 'D' has been all over the board, posting five games with 17 points or fewer, but five games with 27 points or more allowed.
Western Michigan Broncos @ Miami Redhawks Pick: We just don't believe that the Redhawks have the ability to beat a team that basically mirrors it. WMU is just a better version of this Miami squad, and we figure to see the visitors come to town and walk away with a victory to at least keep their slender bowl hopes alive and to crush those of the Redhawks once and for all.
NCAA Football Pick: Western Michigan Broncos at Bookmaker Sportsbook.
The following two tabs change content below.
Adam Markowitz
is a staff writer living in the Orlando area. He has covered NFL, MLB, college football, CFL, AFL, NBA, college basketball, NASCAR, golf, tennis, and the NHL for a number of various outlets in his career, and he has been published by a number of different media outlets, including the Orlando Sentinel and the Wall Street Journal.
Latest posts by Adam Markowitz (see all)