NCAA Football Betting: Top 25 College Football Matchups for Week 7
Updated: October 12, 2011
Here at Bang the Book, we have all of the top matchups of the 2011 NCAA football betting campaign covered! Today, we're taking a look at the Top 25 matchups for Week 7!
#1 Oklahoma Sooners (5-0 SU, 4-1 ATS) @ Kansas Jayhawks (2-3 SU, 2-3 ATS)
Spread: Oklahoma -35.5, Total: 72
Memorial Stadium, Lawrence, KS – Saturday, 9:15 ET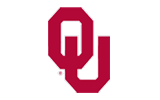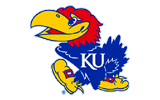 The Jayhawks just don't have a shot in this game. They are incredibly overmatched by an Oklahoma team that really busted out last week, crippling the Longhorns in the Red River Rivalry. Now, we do think that this is an absurd point spread to try to cover, but we're definitely not putting it past the Sooners. They've won back to back games by a combined 94 points and have already won three times this year by this point spread or more… And Kansas just lost by 42 at Oklahoma State, it's second six TD loss o the season.
#2 LSU Tigers (6-0 SU, 4-2 ATS) @ Tennessee Volunteers (3-2 SU, 2-1-2 ATS)
Spread: LSU -17, Total: 43.5
Neyland Stadium, Knoxville, TN – Saturday, 3:30 ET
Last week, the Tigers took advantage of a Florida team that was playing without its top two quarterbacks. Now, they get to take on a Tennessee squad that is without its pride and joy as well. QB Tyler Bray is going to be out for the next month after getting injured last week, and that is only going to lead to a ton of frustration for Head Coach Derek Dooley and his program. We have no confidence in QB Matt Simms to get the job done at this level, especially against this type of a defense. Rocky Top should be an awfully quiet place on Saturday.
#3 Alabama Crimson Tide (6-0 SU, 5-1 ATS) @ Ole Miss Rebels (2-3 SU, 2-3 ATS)
Spread: Alabama -25.5, Total: 44.5
Vaught Hemingway Stadium, Oxford, MS – Saturday, 6:00 ET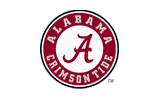 This is the third of the Top 3 teams in the land that is going on the road this week, and just as is the case with Oklahoma and LSU, we just don't see any problems for the Crimson Tide either. Think this is a game in which the Rebs might struggle to score? They're not even average anywhere near 300 yards per game, and that has come against some shoddy defenses. Now, the best 'D' in the land is coming to town, sporting a svelte 7.0 points per game scoring average against. The countdown is on to what will almost certainly be a battle of two 8-0 teams when LSU faces Alabama on November 5th.
Indiana Hoosiers (1-5 SU, 3-3 ATS) @ #4 Wisconsin Badgers (5-0 SU, 4-0-1 ATS)
Spread: Wisconsin -39.5, Total: 60.5
Camp Randall Stadium, Madison, WI – Saturday, 12:00 ET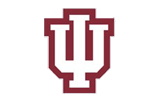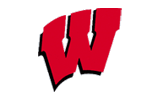 The Badgers are fresh for this one off of their bye week, and they are ready to rock and roll again in another conference clash. Indiana has just been railroaded by a number of teams this year, and now it has to go on the road to arguably the toughest place to play football in the Big Ten to take on what almost certainly is the best team in the conference as well. If you thought that QB Russell Wilson's Heisman Trophy campaign was already in full bore, just wait until you see what happens this week.
#5 Stanford Cardinals (5-0 SU, 5-0 ATS) @ Washington State Cougars (3-2 SU, 4-1 ATS)
Spread: Stanford -21, Total: 63
Martin Stadium, Pullman, WA – Saturday, 7:30 ET
The Cardinal are still perfect from an ATS standpoint this year, something that not many in the country can say. That being said, this is a potentially hazardous roadie against a Washington State team that is desperately seeking success in the Pac-12 for the first time since basically the Ryan Leaf era. Wazzu's hometown faithful should be rocking at Martin Stadium in this one, but we aren't optimistic that the Cougs can stop a team that has scored at least 37 points in eight straight games.
#6 Boise State Broncos (5-0 SU, 3-2 ATS) @ Colorado State Rams (3-2 SU, 1-4 ATS)
Spread: Boise State -32, Total: 54.5
Hughes Stadium, Fort Collins, CO – Saturday, 6:00 ET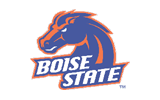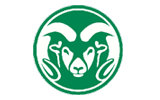 The MWC is probably going to be relatively short on bowl teams this year, but Colorado State could definitely throw its name into the hat if it can figure out how to top the Broncos. Fat chance, though. This is the first taste of play in this conference for the boys from the Smurf Turf, but just like all of the ranked teams above them in this article, they shouldn't have any problems taking down a team that has already been blasted by its lowly instate rivals from Colorado this season.
#7 Oklahoma State Cowboys (5-0 SU, 4-1 ATS) @ #21 Texas Longhorns (4-1 SU, 3-2 ATS)
Spread: Oklahoma State -7.5, Total: 64.5
Texas Royal Memorial Stadium, Austin, TX – Saturday, 3:30 ET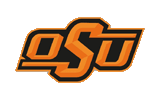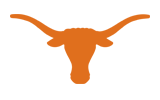 We've seen it a number of times this year. A team ranked in the Top 15 in the country goes off, loses a game, and then comes back to lose a second straight game to go from a National Championship contender to just another team in another marginal bowl game. It's probably time for the Longhorns to face that music. The Pokes have already won once in the Lone Star State this year having taken down the Aggies in College Station, and it wouldn't be a shock whatsoever to see they march into Austin and come away with a big time victory, especially if last week's Red River Rivalry game was any indication.
#8 Clemson Tigers (6-0 SU, 5-1 ATS) @ Maryland Terrapins (2-3 SU, 2-3 ATS)
Spread: Clemson -8, Total: 53.5
Byrd Stadium, College Park, MD – Saturday, 7:00 ET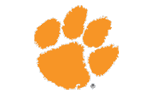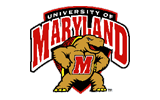 Clemson probably has the most important game of any of the Top 10 teams in the country this week. Not only will a loss ruin any chances that the Tigers have of winning a National Championship, but a win could basically wrap up a spot in the ACC Championship Game. Maryland and Florida State would both be two back and would essentially be 2.5 back because they would both lose the tiebreaker, and Wake Forest might be two back by the end of the day as well. Needless to say, the Terps need to have this one if they think that they are anything more than perhaps a 7-5 fringe bowl team this year.
#20 Arizona State Sun Devils (5-1 SU, 2-4 ATS) @ #9 Oregon Ducks (4-1 SU, 3-2 ATS)
Spread: Oregon -14, Total: 66.5
Autzen Stadium, Eugene, OR – Saturday, 10:15 ET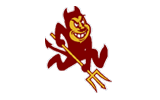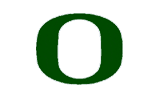 This is a big, big game for both of these teams. Oregon needs to prove that it can beat a big time opponent without RB LaMichael James in the lineup, as it could be without its Heisman Trophy candidate for quite some time after he suffered an elbow injury last week against Cal. Arizona State needs this one to A) stay undefeated in Pac-12 play and B) prove to the faithful in Tempe that the hype for this team was definitely justified. Don't be shocked if this turns out to be a preview of the very first Pac-12 Championship Game.
#10 Michigan Wolverines (6-0 SU, 5-1 ATS) @ #19 Michigan State Spartans (4-1 SU, 3-2 ATS)
Spread: Michigan State -2, Total: 49
Spartan Stadium, East Lansing, MI – Saturday, 12:00 ET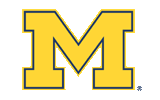 We keep saying it every single week, but isn't this where the Wolverines should be collapsing and reverting to a fringe Top 25 team at best? Both Michigan and Michigan State feel as though they have a shot to win the Big Ten this year, but both know that it probably requires winning this game to get the job done. If Head Coach Brady Hoke wants to endear himself with his new fans, this is the type of rivalry game that Big Blue has to win to regain control of "the mitten."
#12 Georgia Tech Yellow Jackets (6-0 SU, 4-1-1 ATS) @ Virginia Cavaliers (3-2 SU, 1-4 ATS)
Spread: Georgia Tech -7, Total: 55.5
Scott Stadium, Charlottesville, VA – Saturday, 3:30 ET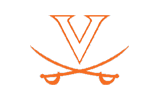 This one smells awfully, awfully fishy… Georgia Tech has done virtually nothing wrong this year, as it has one of the best offenses in the game and it is off to its first 6-0 start since 1966. Virginia has already lost at home to Southern Miss and darn near lost at home two weeks ago to Idaho… yes, that Idaho team… And yet the Yellow Jackets, who have won five of their six games by at least a touchdown are only favored by seven? Be very, very careful, Ramblin' Wreck…
#13 South Carolina Gamecocks (5-1 SU, 3-3 ATS) @ Mississippi State Bulldogs (3-3 SU, 1-5 ATS)
Spread: South Carolina -3, Total: 47
Scott Field, Starkville, MS – Saturday, 12:00 ET
We don't want to accuse the legendary Head Coach Steve Spurrier of not knowing what he's doing, but we can't help but wonder if the dismissal of QB Stephen Garcia was a bad move for the morale of his team. The Gamecocks now have to go on the road to take on a Mississippi State team which has quarterback problems of its own. We wouldn't be surprised to see all three of Chris Relf, Tyler Russell, and even Dylan Favre on Saturday.
Ohio State Buckeyes (3-3 SU, 3-3 ATS) @ #15 Illinois Fighting Illini (6-0 SU, 3-3 ATS)
Spread: Illinois -3.5, Total: 43.5
Memorial Stadium, Champaign, IL – Saturday, 3:30 ET
Things are getting hairy this year for the Buckeyes, and with this game, a home date with Wisconsin, a home date with Penn State, and a roadie to Michigan still on the slate, there is a real chance that this team will not be bowl eligible when it's said and done. Illinois doesn't have that problem, as it is 6-0 to show for the start of its season. It was a perfect start for Head Coach Ron Zook in a year in which he had to perform or risk getting fired, but the oddsmakers still just don't believe in this team in the end.
#17 Virginia Tech Hokies (5-1 SU, 1-5 ATS) @ Wake Forest Demon Deacons (4-1 SU, 4-1 ATS)
Spread: Virginia Tech -7, Total: 49
BB&T Field, Winston Salem, NC – Saturday, 6:30 ET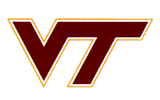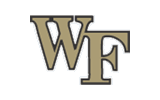 Last week, the Demon Deacons were able to knock off Florida State right here at BB&T Field, and now, they have to believe that they can be legitimate contenders for the BCS for the first time in school history. There's still a long way to go though, and that includes dealing with a Virginia Tech team that knows that it probably can only afford one more loss in the ACC if it wants to have a shot at winning the conference crown itself.
#18 Kansas State Wildcats (5-0 SU, 4-1 ATS) @ Texas Tech Red Raiders (4-1 SU, 4-1 ATS)
Spread: Texas Tech -3.5, Total: 59.5
AT&T Jones Stadium, Lubbock, TX – Saturday, 7:00 ET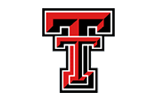 This might as well be the "No Respect Bowl," as neither Texas Tech nor Kansas State have been given the time of day as far as the Top 25 is concerned. Sure, the Wildcats are No. 18 in the land, but they have now been underdogs in two straight games against teams that aren't ranked. The winner should… repeat: should be in the Top 25 in the land, and the winner really has a shot of being a contender in the Big XII for a BCS bowl game.
#24 Baylor Bears (4-1 SU, 3-1 ATS) @ #23 Texas A&M Aggies (3-2 SU, 1-4 ATS)
Spread: Texas A&M -9.5, Total: 76.5
Kyle Field, College Station, TX – Saturday, 12:00 ET
The Bears and the Aggies are probably done with their hopes of winning the Big XII, but the losing team in this one had better set their sights on something like the Insight Bowl this year. The good news is that this is a battle between two of the top quarterbacks in the conference, as QB Robert Griffin and QB Ryan Tannehill are both capable of putting up some big time numbers.
Purdue Boilermakers (3-2 SU, 2-3 ATS) @ #25 Penn State Nittany Lions (5-1 SU, 1-5 ATS)
Spread: Penn State -12 Total: 41.5
Beaver Stadium, University Park, PA – Saturday, 12:00 ET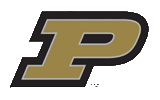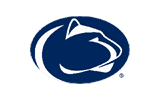 The Boilermakers are in trouble in this one in all likelihood. Penn State just keeps finding ways to win games on defense, as it hasn't allowed more than 10 points in a game this year, save for the clash against Crimson Tide. Even that game was only a 27 point effort against a team that has scored significantly more than that every week. The Nittany Lions are sneaky team this year, something that Purdue definitely is not.
The following two tabs change content below.
Adam Markowitz
is a staff writer living in the Orlando area. He has covered NFL, MLB, college football, CFL, AFL, NBA, college basketball, NASCAR, golf, tennis, and the NHL for a number of various outlets in his career, and he has been published by a number of different media outlets, including the Orlando Sentinel and the Wall Street Journal.
Latest posts by Adam Markowitz (see all)