NCAA Football Betting: Top 25 College Football Matchups for Week 12
Updated: November 17, 2011
Here at Bang the Book, we have all of the top matchups of the 2011 NCAA football betting campaign covered! Today, we're taking a look at the Top 25 matchups for Week 12!
#1 LSU Tigers (10-0 SU, 7-3 ATS) @ Ole Miss Rebels (2-8 SU, 3-7 ATS)
Spread: LSU -29, Total: 46.5
Vaught Hemingway Stadium, Oxford, MS – Saturday, 7:00 ET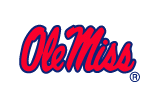 The Tigers know that they need to win these last two games of the regular season to ensure a position in the SEC Championship Game, and they'll need to win all three in all likelihood to make it to the National Championship Game. Ole Miss is playing its final home game of the season, and it will be the last home game for Head Coach Houston Nutt, who has agreed to step down at the end of the season after an absolutely disastrous tenure in Oxford. Though it's always great to see Senior Day no matter whether your team is 10-0 (LSU) or 2-8 (Ole Miss), there is a clear difference between these two teams, and it is hard to see how a bad Rebels offense can get much going against the vaunted Bayou Bengals.
#2 Oklahoma State Cowboys (10-0 SU, 8-2 ATS) @ Iowa State Cyclones (5-4 SU, 4-5 ATS)
Spread: Oklahoma State -27, Total: 67
Jack Trice Stadium, Ames, IA – Friday, 8:00 ET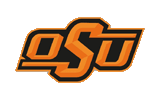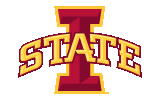 The Cowboys are two games away from greatness, and they are sporting that 10-0 mark for the first time in team history. QB Brandon Weeden will be on the national stage in each of the last two games of the season, and he will have his shot to win the Heisman Trophy while the other leaders of the bunch are playing of games that won't get nearly as much hype. We can't help but forget that Iowa State is one game from bowl eligibility due to the fact that it hasn't played much of a schedule and has a brutal three games to finish up its season. This is the final home game of the year at Jack Trice Stadium.
Georgia Southern Eagles (NR) @ #3 Alabama Crimson Tide (9-1 SU, 7-3 ATS)
Spread: No Line, Total: OTB
Bryant Denny Stadium, Tuscaloosa, AL – Saturday, 2:00 ET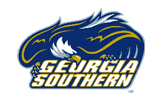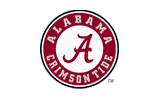 It takes a lot of audacity to try to come into Bryant Denny Stadium as an FCS team. The odds have it, there won't be much in the way of luck for the visitors, who are clearly overmatched by at least five touchdowns against arguably one of the best teams in the country. This is the first time that the Tide have been at home since losing right here to LSU, so you can bet that they won't want to dilly dally around against a poor team. The Alabama defense has allowed a grand total of 29 points over the course of its last five games, and it has surrendered just 71 points for the season. Don't be shocked if the Crimson Tide win this one by 71.
USC Trojans (8-2 SU, 6-4 ATS) @ #4 Oregon Ducks (9-1 SU, 6-3-1 ATS)
Spread: Oregon -14, Total: 67.5
Autzen Stadium, Eugene, OR – Saturday, 8:00 ET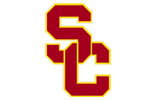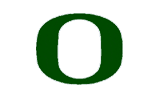 The Quack Attack are coming off of their biggest win of the season on the road against Stanford, and you can bet that the Autzen Stadium faithful are going to be loud and proud for their squad. However, this is a nasty, nasty spot to be in against a USC team that has absolutely nothing to lose. Head Coach Lane Kiffin has to be telling his team that, without a bowl game to think about, that this is as good as the National Championship Game against arguably one of the best teams in the nation. Watch for a lot of points to hit the board in this one, as these two offenses have combined for 80.8 points per game.
#5 Oklahoma Sooners (8-1 SU, 6-3 ATS) @ Baylor Bears (6-3 SU, 4-4 ATS)
Spread: Oklahoma -15.5, Total: 74.5
Floyd Casey Stadium, Waco, TX – Saturday, 8:00 ET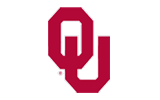 There's at least some remotely good news here for the Bears. It was eight years ago in which they were 54.5 point underdogs in this series in Norman. Needless to say, things have improved dramatically. Baylor has won two in a row, though that win last week against Kansas really should have been taken care of significantly earlier than overtime. Still, winning out will probably send Baylor to one of the top non-BCS bowl games in the country, and it might even be good enough to challenge for the BCS as well should the Sooners lose Bedlam. As far as Oklahoma is concern, QB Landry Jones has thrown or over 3,300 yards this season, and he could still be well on his way to the Heisman Trophy. He needs a strong finish in the regular season, though, and this is game that his team cannot afford to lose.
Mississippi State Bulldogs (5-5 SU, 5-5 ATS) @ #6 Arkansas Razorbacks (9-1 SU, 6-4 ATS)
Spread: Arkansas -13, Total: 53.5
War Memorial Stadium, Little Rock, AR – Saturday, 3:30 ET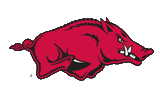 With the casualties of last week in the Top 5 in the land, Arkansas really could control its own destiny to make it into the National Championship Game. This is a scary .500 team that is coming to Little Rock this week though, as the Bulldogs have played some very tough games against some very tough opponents this year. There is no doubt that they aren't quite at the level of Alabama, LSU, and Arkansas yet, but they can challenge any of the three and are capable of pulling off the upset as well. An upset loss on the eve of the trip to Baton Rouge would lock up the SEC West for the Tigers, and it would also send the Bulldogs to a bowl game for sure with just one game to play.
North Carolina Tar Heels (6-4 SU, 4-6 ATS) @ #7 Virginia Tech Hokies (9-1 SU, 3-7 ATS)
Spread: Virginia Tech -10.5, Total: 47
Lane Stadium, Blacksburg, VA – Thursday, 8:00 ET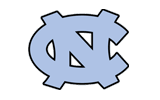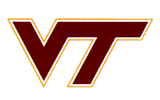 The Hokies know that a win in next week's game against Virginia would lock up a bid in the ACC Championship Game regardless of how this one turns out, but a faint hope at the BCS National Championship will surely keep this team motivated. North Carolina already has its bowl bid, but it has played some stinker games on the campaign. The winner of this one will be carrying a slew of momentum into their rivalry games to end the regular season next week, while the loser will take a big hit on the bowl ladder in the ACC (if Virginia Tech then loses to either Virginia or Clemson).
#8 Clemson Tigers (9-1 SU, 7-3 ATS) @ North Carolina State Wolfpack (5-5 SU, 3-6-1 ATS)
Spread: Clemson -8, Total: 52.5
Carter Finley Stadium, Raleigh, NC – Saturday, 3:30 ET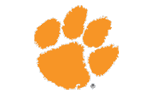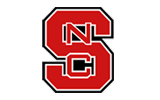 There are a slew of teams this week that are ranked playing against teams that are trying to make it to bowl eligibility, and this is yet another case. NC State only has two games left, and it needs to win one to go bowling, and this is a very winnable fixture for a club that plays a heck of a lot better at home than on the road. The Tigers have already won the ACC Atlantic Division, but they've been shaky. They should have lost to Wake Forest last week at home in Death Valley, and they were topped by Georgia Tech the week before. Could it be time for another Top 10 team to fall by the wayside?
SMU Mustangs (6-4 SU, 4-6 ATS) @ #10 Houston Cougars (10-0 SU, 8-2 ATS)
Spread: Houston -20, Total: 75.5
MM Roberts Stadium, Houston, TX – Saturday, 3:30 ET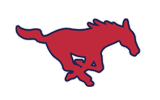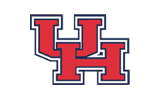 The ESPN Gameday crew is going to be in Houston for this one, and you can bet that it will be a tremendous showcase for Heisman hopeful, QB Case Keenum. More importantly, the Cougars are three wins away from the BCS, but they have a tough road ahead. The Mustangs aren't out of the Conference USA title race quite yet either, which could make this one remotely interesting. These two teams hate each other and are only separated by a matter of miles, which could make this can't miss television.
#11 Boise State Broncos (8-1 SU, 4-5 ATS) @ San Diego State Aztecs (6-3 SU, 3-6 ATS)
Spread: Boise State -18, Total: 56
Qualcomm Stadium, San Diego, CA – Saturday, 8:00 ET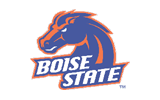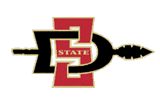 What a buzz kill for the Broncos… They're still a borderline Top 10 team in America, and they are still likely to finish there, but without just a slew of help, they stand no chance of getting into the BCS after losing thanks to a missed kick for the second straight year. To make matters worse, the freefall could reasonably continue this week at a San Diego State team that has proven that it can play with some big boys as well. Give the Broncos credit if they can bounce back and put the Aztecs in their place to solidify second place in their one, and likely only season in the Mountain West.
Indiana Hoosiers (1-9 SU, 5-5 ATS) @ #12 Michigan State Spartans (8-2 SU, 6-4 ATS)
Spread: Michigan State -28, Total: 53.5
Spartan Stadium, East Lansing, MI – Saturday, 12:00 ET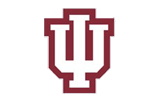 Poor Indiana has clearly been the worst team in the Big Ten this year, and there is a real chance that they could be one of just two teams in the conference (the other being Minnesota) to not qualify for a bowl game this year. The Spartans will wrap up the Big Ten Legends Division with a win and a Michigan win over Nebraska, though if the Huskers beat the Wolverines, this division will be decided next week, and MSU would have to go on the road and beat the same Northwestern outfit that already toppled Nebraska earlier this year.
#13 Wisconsin Badgers (8-2 SU, 6-3-1 ATS) @ Illinois Fighting Illini (6-4 SU, 4-6 ATS)
Spread: Wisconsin -14.5, Total: 51.5
Memorial Stadium, Champaign, IL – Saturday, 12:00 ET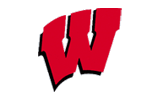 The Illini haven't won a game in a month, and they are really starting to be in some danger of not going to a bowl game if enough teams win six games this year. They really need that seventh win at some point, and this would be the victory that likely puts them over the top once and for all. The Badgers need wins in their final two games to win the Big Ten Leaders Division, but a slip in this one opens up the door for Ohio State to control its own destiny and potentially make next week's Penn State/Wisconsin game totally meaningless. Either way a Wisconsin loss likely ends any chance of going to the Rose Bowl for a second straight year.
The Citadel Bulldogs (NR) @ #14 South Carolina Gamecocks (8-2 SU, 5-5 ATS)
Spread: No Line, Total: OTB
Williams Bryce Stadium, Columbia, SC – Saturday, 12:00 ET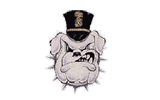 It's a shame that the potential for a 10-2 South Carolina team has no shot of being in the BCS this year without just a plethora of help. The Cocks are going to be more interested in the scoreboard than this game, as they'd love to get Kentucky to upset Georgia to go on to the SEC Championship Game for a second straight year. With that not being the case in all likelihood though, it'll be up to QB Connor Shaw to rally the troops against a team that has only kept one of its last six years worth of games against FBS teams inside of 32 points.
Kentucky Wildcats (4-6 SU, 4-6 ATS) @ #15 Georgia Bulldogs (8-2 SU, 7-3 ATS)
Spread: Georgia -30.5, Total: 48.5
Sanford Stadium, Athens, GA – Saturday, 12:20 ET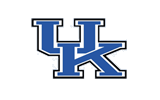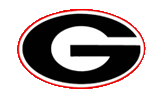 This is a game with a ton on the line this week. The Wildcats know that they have to both climb the very steep mountain in this game and win in their final game of the year just to go bowling, while the Bulldogs know that a win in this game sends them to the SEC Championship Game and surely keeps Head Coach Mark Richt's job intact for at least another season. It has been a banner campaign for QB Aaron Murray, so expect to see him continue to rewrite the Georgia passing record books in this one against a very suspect defense which has had some bad games against SEC teams.
#16 Nebraska Cornhuskers (8-2 SU, 3-6-1 ATS) @ #18 Michigan Wolverines (8-2 SU, 7-3 ATS)
Spread: Michigan -3.5, Total: 51.5
Michigan Stadium, Ann Arbor, MI – Saturday, 12:00 ET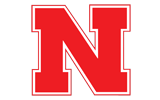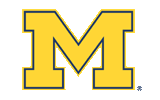 This is certainly the biggest game of the week in the Big Ten, and probably across the country as well. Both the Cornhuskers and the Wolverines are hoping that Michigan State slips up at some point over the course of the last two weeks of this season. Big Blue needs two mistakes by the Spartans, while Nebraska just needs one. The loser of this game is eliminated from Big Ten title contention (the Huskers are still mathematically in it at that point if MSU loses, but are out in practicality), while the winner will at least keep dim hopes alive. One would also like to think that the winner has lined itself up for a bid at the Capital One Bowl this year, which will surely be against a Top 10, and maybe even a Top 5 opponent from the SEC.
#17 Kansas State Wildcats (8-2 SU, 8-2 ATS) @ Texas Longhorns (6-3 SU, 5-4 ATS)
Spread: Texas -8.5, Total: 53.5
Royal Texas Memorial Stadium, Austin, TX – Saturday, 8:00 ET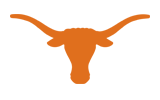 The Longhorns lost out on their dim BCS chances last week against Mizzou, and now, they can end the slim BCS chances of the Wildcats if they can win this game. If KSU can escape from Austin with a victory and have Oklahoma get blown away in Bedlam by Oklahoma State, there's at least a possibility there to hop into the Top 14 in the BCS rankings and potentially pass the Huskers for the likely Fiesta Bowl bid. Still, Kansas State is probably more concerned with the Cotton Bowl, a bowl game which it will probably guarantee itself a bid to at worst with a win on Saturday. If Texas wins out, it will almost certainly be in the Cotton Bowl at 9-3.
Colorado State Rams (3-6 SU, 2-7 ATS) @ #19 TCU Horned Frogs (8-2 SU, 5-5 ATS)
Spread: TCU -33.5, Total: 58
Amon G. Carter Stadium, Fort Worth, TX – Saturday, 3:30 ET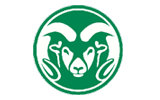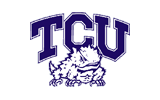 Not that we think that Colorado State really has the ability to win out, but losing this game would eliminate it from bowl eligibility this year. The really interesting story is the fact that the Horned Frogs are probably the second team in line right now to get into the BCS. They have to climb a few spots to get into the Top 16, but if that's the case and they finish out the year at 10-2 and Houston gets knocked off for the Conference USA title at some point, it will indeed by TCU that gets the BCS bowl bid for a third year in a row.
#20 Southern Mississippi Golden Eagles (9-1 SU, 7-3 ATS) @ UAB Blazers (2-8 SU, 6-4 ATS)
Spread: Southern Miss -23, Total: 61
Legion Field, Birmingham, AL – Thursday, 8:00 ET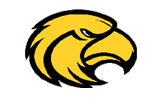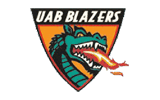 The good news at Legion Field is at least there will still be a bowl game this year in Birmingham to play… The Blazers are just not very good, though the last time they played a game at home during the week, they were upsetting the UCF Knights, which will probably ultimately cost them a bowl game. In spite of the fact that SMS is down in the BCS rankings from here, Head Coach Larry Fedora has to be trying to convince his guys that a 12-1 season will be enough to hop TCU, get into the Top 16 in the BCS rankings, and go to the BCS. It would be a remarkable accomplishment for a program that had really been sitting in the weeds for most of the year and wasn't even favored in the preseason in its own division, let alone in its own conference.
#21 Penn State Nittany Lions (8-2 SU, 2-7-1 ATS) @ Ohio State Buckeyes (6-4 SU, 5-5 ATS)
Spread: Ohio State -7, Total: 39.5
Ohio Stadium, Columbus, OH – Saturday, 3:30 ET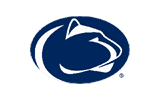 The poor Nittany Lions are now huge underdogs on the road in the Horseshoe, just as they will probably be huge underdogs next week at Camp Randall as well. The Buckeyes need Wisconsin to lose this week against Illinois, and if it does, they control their own destiny to make it to the Rose Bowl. If not, regardless of what happens in this game, the Nittany Lions and Badgers next week will be for the Big Ten Leaders Division. The loser of this game is going to fall a ton in the bowl pecking order for the Big Ten, especially if it's Penn State, because no one is going to want to take this team in all likelihood with all of the sex scandal garbage going on.
Virginia Cavaliers (7-3 SU, 5-5 ATS) @ #22 Florida State Seminoles (7-3 SU, 5-5 ATS)
Spread: Florida State -17.5, Total: 47
Bobby Bowden Field at Doak Campbell Stadium, Tallahassee, FL – Saturday, 7:30 ET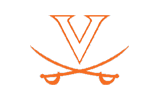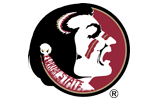 It's Senior Day in Tallahassee, though there aren't all that man seniors to celebrate leaving the program. This is just another shot for Head Coach Jimbo Fisher's team to prove that it is worthy of starting next year in the Top 10 in the country again, as the team is still undefeated in games started and finished by QB EJ Manuel. There's still an outside shot of getting to a BCS bowl game, but it would take a lot of help from here for FSU. Meanwhile, no one is talking about UVA in this one, but the Cavvies actually do control their own destiny to make it to the BCS. Losing this one would make next week's game against Virginia Tech worthless though, as it would set the ACC Championship Game should the Hokies also win on Thursday night at home against North Carolina.
#23 Georgia Tech Yellow Jackets (7-3 SU, 5-4-1 ATS) @ Duke Blue Devils (3-7 SU, 5-5 ATS)
Spread: Georgia Tech -11, Total: 56.5
Wallace Wade Stadium, Durham, NC – Saturday, 12:30 ET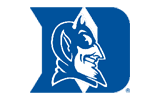 The bad news for the Dookies' football team is that the basketball team has gotten started playing games once again, meaning they have become totally irrelevant on campus. Georgia Tech is playing to try to keep its spot in th Top 25 and to try to convince a bowl game like the Chick-Fil-A Bowl to take it instead of a team like Florida State or Virginia. A loss in this one though, and the bowl picture will look grim for the Ramblin' Wreck, as they will probably fall four or five spots on the bowl ladder and end up back in a significantly less desirable bowl game.
Boston College Eagles (3-7 SU, 4-6 ATS) @ #25 Notre Dame Fighting Irish (7-3 SU, 5-5 ATS)
Spread: Notre Dame -24.5, Total: 47.5
Notre Dame Stadium, South Bend, IN – Saturday, 4:00 ET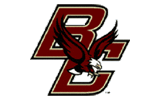 The biggest religious rivalry of the year takes place on Saturday in the annual Boston College/Notre Dame game. BC has played a heck of a lot better ball in these past few weeks, but it is still noting to write home about. Notre Dame has likely slipped too many times to make it into the BCS this year, but getting to nine wins and finding a way to knock off Stanford next week could really get the job done if enough carnage happens around it. You know the BCS. If it can find a way to put the Irish in, it's going to do just that. If not, it's off to the Champs Sports Bowl for a potential duel with Florida State, pretty much regardless of how these last two games of the season pan out.
The following two tabs change content below.
Adam Markowitz
is a staff writer living in the Orlando area. He has covered NFL, MLB, college football, CFL, AFL, NBA, college basketball, NASCAR, golf, tennis, and the NHL for a number of various outlets in his career, and he has been published by a number of different media outlets, including the Orlando Sentinel and the Wall Street Journal.
Latest posts by Adam Markowitz (see all)