NCAA Football Betting: Top 25 College Football Matchups for Week 11
Updated: November 10, 2011
Here at Bang the Book, we have all of the top matchups of the 2011 NCAA football betting campaign covered! Today, we're taking a look at the Top 25 matchups for Week 11!
Western Kentucky Hilltoppers (5-4 SU, 7-2 ATS) @ #1 LSU Tigers (9-0 SU, 7-2 ATS)
Spread: LSU -41.5, Total: 48.5
Tiger Stadium, Baton Rouge, LA – Saturday, 7:00 ET
The Hilltoppers have had themselves their best season ever. They are 5-4 and on the verge of bowl eligibility, though barring a miracle they won't get a call come December unless they win the Sun Belt. That being said, this is the No. 1 team in the country, in their stadium, at night, where earthquakes have been known to register on the Richter Scale. That being said, asking the Bayou Bengals to come out and win this one by six touchdowns is steep, even if it is just a Sun Belt school in its originations of being an FBS program. After all, the hangover from last week's massive win over Alabama has to still be ringing in the ears and the eyes of everyone wearing gold and purple.
#6 Oregon Ducks (8-1 SU, 5-3-1 ATS) @ #2 Stanford Cardinal (9-0 SU, 9-0 ATS)
Spread: Stanford -3, Total: 68
Stanford Stadium, Palo Alto- CA – Saturday, 8:00 ET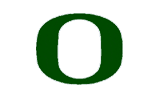 If LSU/Alabama was the "Game of the Century," this is probably the "Second Best Game of the Century." The ramifications are arguably more important. The winner is in the title hunt. The loser is out. The winner can count on, at worst, a trip to the Rose Bowl. The loser could conceivably still be left out of the BCS all together. The Ducks have won all but one game in this series since 2001, and they are the only team to have handed the Cardinal a loss in the last two seasons. Stanford has covered virtually every single spread since that point as well, including going 9-0 ATS this season. These teams are high flying, so expect to see a lot of scores on the board, and don't be shocked if when push comes to shove, we're talking about a whole boatload of guys that are eventually going to be stalwarts in the NFL. This should be as good of a game as the one last Saturday night was.
#3 Oklahoma State Cowboys (9-0 SU, 7-2 ATS) @ Texas Tech Red Raiders (5-4 SU, 5-4 ATS)
Spread: Oklahoma State -17, Total: 78.5
Jones AT&T Stadium, Lubbock, TX – Saturday, 12:00 ET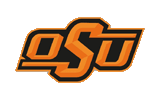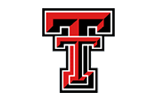 The pressure is building on the Red Raiders, as they are going to need to find one more win to make it to bowl eligibility in their last three games with a horrifyingly hard schedule. The Cowboys need three more wins, and they're in the National Championship Game. Theoretically, this should be a cakewalk, but there have to be two major concerns if you're a fan of the Pokes. The first is how the team struggled with Kansas State at home last week. That's right. That's the same Kansas State team that Oklahoma blew out in Manhattan. And it's also the same Oklahoma team that was beaten at home by none other than these Red Raiders. The Cowboys will score their points, but so too, will the Red Raiders. This could turn out to be a great, great game.
#4 Alabama Crimson Tide (8-1 SU, 7-2 ATS) @ Mississippi State Bulldogs (5-4 SU, 4-5 ATS)
Spread: Alabama -18, Total: 43
Davis Wade Stadium, Starkville, MS – Saturday, 7:45 ET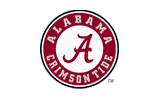 Don't think for one second that the Bulldogs are just going to lie down and become fodder for an angry Alabama team this week. Sure, the Tide have the best defense in America in all likelihood, and we don't think that they did anything to prove otherwise with that last week at home against LSU even though they lost the game. But is the offense really good enough to pour it on an MSU team that is a lot better than its 5-4 record suggests? This has the ability to be a close game. Last year's game might have finished a three TD win for Bama, but there was no one in Bryant Denny Stadium that was looking forward to this return game this year in Starkville. They might have good reason to be concerned.
#24 TCU Horned Frogs (7-2 SU, 4-5 ATS) @ #5 Boise State Broncos (8-0 SU, 4-4 ATS)
Spread: Boise State -15, Total: 58.5
Bronco Stadium, Boise, ID – Saturday, 3:30 ET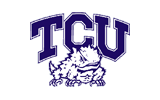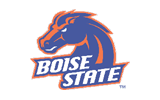 There was a thought that TCU/Boise State might be one of the most important games of the season coming in, especially since the possibility was there for both teams to be undefeated and in line for BCS bowl bids. That being said, now with the Horned Frogs having not just one, but two losses, the only team playing for a big bowl bid is Boise State, and the end result is that this is the Mountain West Championship Game. Neither of these teams are losing again this season barring a miracle, so this is probably the last step between the boys from the Smurf Turf and the Sugar Bowl in all likelihood. TCU has been a team full of road warriors this year as well, so don't be shocked if this game turns out to be a lot closer than you'd think.
Tennessee Volunteers (4-5 SU, 3-4-2 ATS) @ #8 Arkansas Razorbacks (8-1 SU, 5-4 ATS)
Spread: Arkansas -14, Total: 54.5
Razorback Stadium, Fayetteville, AR – Saturday, 6:00 ET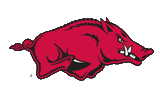 The Hogs are sort of the team that is laying in the weeds this year. No one thinks that they stand a chance of making it to the BCS, and they might be right. But then again, with enough things happening in front of them, they might have a shot to play for the National Championship as well. Tennessee needs a win in this one to realistically probably have any shot of making a bowl game, but it's going to be tough. The Vols have basically fallen apart since the schedule got difficult and QB Tyler Bray ended up missing a slew of games. Arkansas regained its mojo last week. Don't be surprised if it continues that roll this week at home, where it has played some awesome football at times this season.
#9 Virginia Tech Yellow Jackets (8-1 SU, 2-7 ATS) @ #19 Georgia Tech Yellow Jackets (7-2 SU, 5-3-1 ATS)
Spread: Virginia Tech -1, Total: 50
Bobby Dodd Stadium, Atlanta, GA – Thursday, 8:00 ET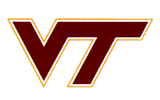 It's not quite the ACC Coastal Division title game, but it's pretty darn close. As long as the Hokies find a way to take care of Virginia in a couple of weeks, the winner of this game will be in the ACC title game, likely to face Clemson. G-Tech's style of running the ball with the triple option is generally countered well by the speed of the V-Tech defense, but we have to say that the Hokies have not done a great job of putting teams that are down away this season. Now on the road, against a very tough opponent that legitimately might have one of the best 15 or so teams in the country, it's going to be for Head Coach Frank Beamer and company to survive. This is going to be a fantastic game that you don't want to miss on Thursday night.
Wake Forest Demon Deacons (5-4 SU, 5-4 ATS) @ #10 Clemson Tigers (8-1 SU, 7-2 ATS)
Spread: Clemson -16.5, Total: 60.5
Memorial Stadium, Clemson, SC – Saturday, 12:00 ET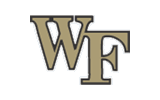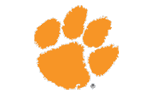 The Tigers will go on to the ACC Championship Game and play for a bid in the BCS if they can win on Saturday against Wake Forest, but if they by some chance don't, it's going to be a wide open mess to determine who ends up representing the Atlantic Division in the league title game. Wake Forest has won some big games, but it just doesn't feel like a team that has done it against the best of the best quite yet, especially on the road. This is a club that still feels like it is a year away with QB Tanner Price calling the shots, and we fully expect to see the orange and purple balloons going up in Death Valley on Saturday to celebrate the team's second trip to the ACC title game.
#11 Houston Cougars (9-0 SU, 7-2 ATS) @ Tulane Green Wave (2-8 SU, 3-7 ATS)
Spread: Houston -34.5, Total: 76.5
Louisiana Superdome, New Orleans, LA – Thursday, 8:00 ET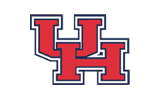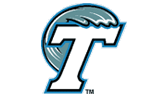 If QB Case Keenum stays upright on Thursday night, the Cougars should have no trouble winning this game. The fact of the matter is that he has a great chance to throw for over 500 yards if the team wants to really run up the score, and there is a real chance that 70 points could easily be hit against a poor Tulane defense. The Green Wave are helpless and hapless on Thursday barring a miracle. The only question is whether the Cougs are going to threaten some ridiculous scoring record, yardage record, or other offensive records. This team is great on grass. We can't even imagine how ridiculous it'll look on turf.
#17 Nebraska Cornhuskers (7-2 SU, 3-6 ATS) @ #12 Penn State Nittany Lions (8-1 SU, 2-7 ATS)
Spread: Nebraska -3.5, Total: 43
Beaver Stadium, University Park, PA – Saturday, 12:00 ET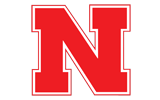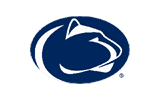 Needless to say, it is going to be a somber day in Happy Valley on Saturday. It's the final home game of the season, and it'll be the first time in over six decades that Joe Paterno had nothing to do with it. The team is clearly going to be shaken in some way over this sex scandal that has seen the university put in shambles. There are just so many question marks that we wouldn't even begin to know how to handicap this one. Here's what we do know. The Nittany Lions are two wins away from the Big Ten Championship Game, and they're the higher ranked team in this one. We also know that the Children of the Corn are going to have no sympathy about what happened in the locker room when they walk onto the field, and they are playing to keep their hopes at the Big Ten Championship alive as well. It'll certainly be an odd feeling day in Happy Valley, especially since the last time Nebraska was here, it was ranked No. 1 in the country and getting beaten by then a very, very proud Penn State program.
#13 Michigan State Spartans (7-2 SU, 5-4 ATS) @ Iowa Hawkeyes (6-3 SU, 4-5 ATS)
Spread: Michigan State -3, Total: 47
Kinnick Stadium, Iowa City, IA – Saturday, 12:00 ET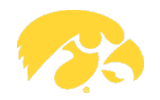 The lead in the Big Ten Legends Division has changed hands more times than Kim Kardashian has changed marital status in the last three months, and again, things can take a wild, wild twist on Saturday if Iowa can win this game. The Hawkeyes already pulled it off last week against Michigan, and this is basically the exact same spot against MSU. Of course, a Spartans win parlayed with a Nebraska loss, and we can basically pencil in the men in green in the first Big Ten Championship Game, and it would be a defeat that would knock Iowa out of the league title picture once and mercifully for all.
#14 Wisconsin Badgers (7-2 SU, 6-2-1 ATS) @ Minnesota Golden Gophers (2-7 SU, 4-5 ATS)
Spread: Wisconsin -27, Total: 63.5
TCF Financial Field, Minneapolis, MN – Saturday, 3:30 ET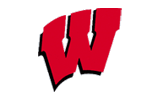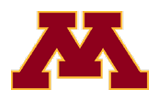 Paul Bunyan's Axe hasn't left Madison since a wild 2003 game in which the Gophers won the game at home that ended with a field goal at the gun. Somehow, we don't think that the axe will need to get used to a new climate after this one either. We will say this about Minnesota: The team played hard last week on the road at Michigan State in a great narrow one touchdown loss. We also know that the Badgers have yet to win a game on the road this year. That all being said, there is still a clear class differential between these two teams, and this is the first road game that the Badgers have absolutely zero excuse whatsoever to lose.
Florida Gators (5-4 SU, 3-5-1 ATS) @ #15 South Carolina Gamecocks (7-2 SU, 4-5 ATS)
Spread: South Carolina -3.5, Total: 40.5
Williams Bryce Stadium, Columbia, SC – Saturday, 12:00 ET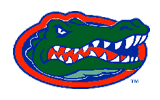 Last year, the Gamecocks came down to Gainesville and won the SEC East title by taking down the Gators in the Swamp for the first win back in his old stomping grounds for Head Coach Steve Spurrier. He still only has two wins against UF since moving to South Carolina, and this is the first time that he is going to be favored to win a game in this series since his days on the other sideline. The truth of the matter is that the Gators really do have nothing to play for. They'll reach bowl eligibility next week against the Furman Paladins, and they're out of the SEC East title race. SC needs a win in this one and a loss somewhere along the way by Georgia to go to a second straight SEC Championship Game after never having appeared in the game before last season.
#25 Auburn Tigers (6-3 SU, 4-5 ATS) @ #16 Georgia Bulldogs (7-2 SU, 6-3 ATS)
Spread: Georgia -13, Total: 53
Sanford Stadium, Athens, GA – Saturday, 3:30 ET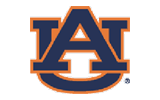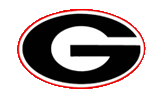 Auburn knows that this year, it probably has very little hope of even a remotely solid bowl bid just because of how great the SEC West has been, and now it has to go on the road and take on legitimately the best team in the SEC East as well. Georgia is going to hope to get a win and some help from Florida to lock up the divisional crown and send it to the SEC Championship Game, where it will likely face LSU in the first weekend of December. The Dawgs have been as hot as could be, as they are winners of seven in a row and should be well on their way to at least a 9-2 record before taking on Georgia Tech in a few weeks. This is the game that will likely ensure Head Coach Mark Richt's safety for another season regardless of what else happens.
West Virginia Mountaineers (6-3 SU, 4-5 ATS) @ #18 Cincinnati Bearcats (7-1 SU, 5-3 ATS)
Spread: Cincinnati -4, Total: 66
Paul Brown Stadium, Cincinnati, OH – Saturday, 12:00 ET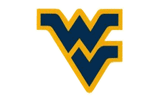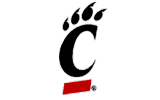 This is as big of a game as you will see this year in the Big East in all likelihood, probably because it will either likely decide the conference crown and send the Bearcats to the BCS, or it will make it so that there isn't a team ranked in the Top 25 in this conference for the rest of the season. West Virginia has largely underachieved over the course of the last month, and if it doesn't come on the road and win this game, its hopes at the BCS are said and done with. Cincinnati will still control its own destiny even if it loses this game, but it would help dramatically to win and perhaps get some help from another Louisville loss somewhere along the way.
#20 Texas Longhorns (6-2 SU, 5-3 ATS) @ Missouri Tigers (4-5 SU, 5-4 ATS)
Spread: Texas -1.5, Total: 59
Faurot Field, Columbia, MO – Saturday, 12:00 ET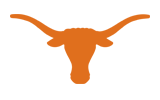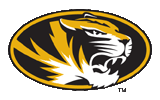 This is probably a lot more important of a game than you realize. The Longhorns are not by any stretch of the imagination out of the BCS chase as an at large bid, especially if Oklahoma happens to slip somewhere else along the way and then lose Bedlam. It'll take winning out though, something that UT is definitely capable of doing. The Tigers are the best sub-.500 team in America without a shadow of a doubt, but the truth of the matter is that they need to find two wins in their final three games to qualify for a bowl game. This is a game that it really has to feel like it has to have to be relatively safe for the rest of the season.
#21 Michigan Wolverines (7-2 SU, 6-3 ATS) @ Illinois Fighting Illini (6-3 SU, 4-5 ATS)
Spread: Pick 'Em, Total: 49.5
Memorial Stadium, Champaign, IL – Saturday, 3:30 ET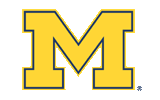 Michigan is just 1-7 ATS in its last eight road games, and it was bitten in the backside by losing at Iowa last week. Now, the Wolverines almost certainly have to win out to make it to the Big Ten Championship Game and to have a shot at playing for the Rose Bowl. Illinois, believe it or not, is not totally out of the question in the Big Ten race either in spite of the fact that it has three conference losses. Penn State is in shambles mentally right now, and there's a good chance that it could lose out. Someone at that point, might win this conference with three losses. Never say never. At least for the winner of this game. The loser can probably pack it in and enjoy a warm weather location for an end of December bowl game.
Texas A&M Aggies (5-4 SU, 2-7 ATS) @ #22 Kansas State Wildcats (7-2 SU, 7-2 ATS)
Spread: Texas A&M -5, Total: 65.5
Bill Snyder Family Memorial Stadium, Manhattan, KS – Saturday, 3:30 ET
All of a sudden, the buzzards at starting to swarm around Head Coach Mike Sherman again. This was what happened last year when the team went on its big time run to make it to the Cotton Bowl. This year, there just isn't enough time left to make such a run in all probability. Losing this game isn't the end of the world, as there is no way that this team won't qualify for a bowl game, but a 6-6 record and a loss in a bowl might not be enough to keep Sherman around for another year. The Wildcats are still basically playing on house money the way that we look at it, and the oddsmakers still don't believe, in spite of the fact that they hung as tough as anyone has this year in Stillwater, that they have a team that is worthy of being called one of the best in the Big XII.
UCF Knights (4-5 SU, 3-6 ATS) @ #23 Southern Mississippi Golden Eagles (8-1 SU, 7-2 ATS)
Spread: Southern Miss -9, Total: 52
MM Roberts Stadium, Hattiesburg, MS – Saturday, 8:00 ET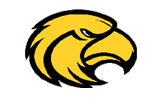 If not for the news at Penn State this week, we'd all be talking about the fact that UCF's athletic director, Keith Tribble was forced to resign on Wednesday and that there are a ton of basketball and football players up for recruiting violations at the university. At least the Nittany Lions are playing good ball. The Knights still do control their own destiny for the Conference USA title for a second straight year, but in all likelihood, they aren't making a bowl game instead. Southern Miss looks like a team on a mission, and it was able to come to Bright House Networks Stadium last year in Orlando and beat these very same Knights, who finished the year ranked in the Top 25 in the land. In fact, SMS has won three in a row and five out of six since these two have come together as C-USA reps.
The following two tabs change content below.
Adam Markowitz
is a staff writer living in the Orlando area. He has covered NFL, MLB, college football, CFL, AFL, NBA, college basketball, NASCAR, golf, tennis, and the NHL for a number of various outlets in his career, and he has been published by a number of different media outlets, including the Orlando Sentinel and the Wall Street Journal.
Latest posts by Adam Markowitz (see all)