NCAA Football Betting: Top 25 College Football Matchups for Week 10
Updated: November 3, 2011
Here at Bang the Book, we have all of the top matchups of the 2011 NCAA football betting campaign covered! Today, we're taking a look at the Top 25 matchups for Week 10!
#1 LSU Tigers (8-0 SU, 6-2 ATS) @ #2 Alabama Crimson Tide (8-0 SU, 7-1 ATS)
Spread: Alabama -4.5, Total: 41.5
Bryant Denny Stadium, Tuscaloosa, AL – Saturday, 8:00 ET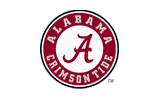 And we're now at the "Game of the Century"… All too often, games like this just don't pan out and they end up being garbage one sided affairs. We tend to doubt that that is what will happen in this one, but the possibility is always there. These two teams are basically mirror images of each other. They both play ridiculous defense, they both have underrated passing games, and both ground attacks can just take the air out of the football. LSU is road tested for sure, having gone to Morgantown against West Virginia, but the Tide do have the ultimate weapon that the Bayou Bengals don't: RB Trent Richardson. With a big day against an awesome defense, Richardson might be able to put the Heisman Trophy on lockdown for the time being.
#3 Stanford Cardinal (8-0 SU, 8-0 ATS) @ Oregon State Beavers (2-6 SU, 3-5 ATS)
Spread: Stanford -20.5, Total: 60.5
Reser Stadium, Corvallis, OR – Saturday, 3:30 ET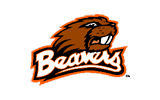 Right now, we're not all that sure that we'd play against Stanford at any reasonable spread against anyone in the nation in any stadium on the planet… or in outer space for that matter. The Cardinal are 8-0 ATS this year, and they have gone 20-6-1 ATS in their last 27 games overall. They're dropping 30+ on everyone that they face, and now they take on an Oregon State team that has gotten cripple by a number of teams this year and might be playing for a lame duck head coach. Last year's result was a 38-0 victory for the Cardinal. This year might be even worse in Corvallis.
#19 Kansas State Wildcats (7-1 SU, 6-2 ATS) @ #4 Oklahoma State Cowboys (8-0 SU, 7-1 ATS)
Spread: Oklahoma State -21, Total: 69
Boone Pickens Stadium, Stillwater, OK – Saturday, 8:00 ET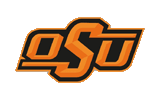 The Wildcats were absolutely exposed last week when they were taken behind the shed in their own building against Oklahoma. Now, they are up against it again this week on the road in Stillwater in arguably a tough challenge. Don't be surprised if QB Brandon Weeden and company put up some big, big, big numbers in this one, as the Wildcats just haven't been tested like this but once this season… and that was a test that they failed and failed miserably. A loss for KSU eliminates it from any sort of BCS consideration, while the Cowboys would likely move within three wins of the BCS National Championship Game.
#5 Boise State Broncos (7-0 SU, 4-3 ATS) @ UNLV Runnin' Rebels (2-5 SU, 2-4-1 ATS)
Spread: Boise State -41, Total: 59.5
Sam Boyd Stadium, Las Vegas, NV – Saturday, 10:30 ET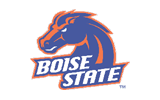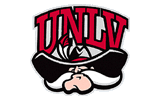 This is just another one of these sad games for Boise which can't do anything but hurt it. The No. 5 team in the country is going to be starting its game in the second half of the Alabama/LSU game, and after that one is over, everyone is going to bed and ignoring this one, or turning on Oregon/Washington. It doesn't matter if the Broncos win by 100, especially against a team which it is favored by six touchdowns against on the road. Unless we have another one of these odd Sin City miracles, the Broncos won't get touched, but it'll be as if a tree fell in the woods and no one was there to see it, and asking if it made a sound.
#6 Oregon Ducks (7-1 SU, 4-3-1 ATS) @ Washington Huskies (6-2 SU, 6-2 ATS)
Spread: Oregon -16.5, Total: 74
Huskies Stadium, Seattle, WA – Saturday, 10:30 ET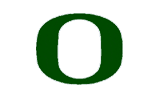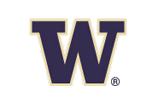 It's a sad state of affairs right now for the Pac-12, as the conference really has to root for the Oregon/Stanford game in a few weeks to have the same type of hype around it that this week's Alabama/LSU game does. Based upon the spread, Oregon isn't expected to have any problems here in Seattle, but we know that the Huskies can play some ball even though they were romped by the Cardinal just two weeks ago. There should be a ton of points in this one, and if you've got a hankering for some late night football after watching the "Game of the Century," this should whet your appetite.
Texas A&M Aggies (5-3 SU, 2-6 ATS) @ #7 Oklahoma Sooners (7-1 SU, 5-3 ATS)
Spread: Oklahoma -13.5, Total: 68.5
Memorial Stadium, Norman, OK – Saturday, 3:30 ET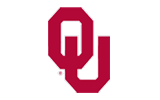 There was some time in there in which we wondered whether this game would be the de facto Big XII Championship Game. As it stands, the Aggies are basically out of it after losing a second game in conference last week at home to Mizzou. The Sooners did their job and kept their season alive by blowing the doors off of Kansas State last week. Though that was technically a game on the road against a team that was ranked in the Top 10, this is certainly the harder task. OU remembers last season when the Aggies derailed any chances that it had of playing in the National Championship Game. A big, hearty plate of payback is probably in order in this one.
#10 South Carolina Gamecocks (7-1 SU, 4-4 ATS) @ #8 Arkansas Razorbacks (7-1 SU, 4-4 ATS)
Spread: Arkansas -5, Total: 53
Razorback Stadium, Fayetteville, AR – Saturday, 7:15 ET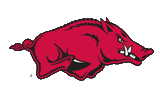 If not for the proverbial "Game of the Century," this would be the game of the week. It's sad that most aren't going to see this game, as these two teams are legitimately still in the race for the BCS National Championship. Both are going to need a lot of help, and the loser has no chance, but the winner most certainly has an opportunity to catch some lightning in a bottle. It's been a frustrating couple of weeks for the Hogs, as they have had to come from behind in back to back weeks against teams that aren't all that great (Vandy and Ole Miss). Meanwhile, South Carolina is going to have to rely upon its fantastic defense to get the job done in this one, as the offense is still more or less trying to figure out its identity under QB Connor Shaw and without RB Marcus Lattimore.
Northwestern Wildcats (3-5 SU, 3-5 ATS) @ #9 Nebraska Cornhuskers (7-1 SU, 3-5 ATS)
Spread: Nebraska -17.5, Total: 65.5
Memorial Stadium, Lincoln, NE – Saturday, 3:30 ET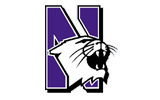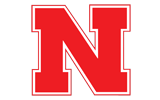 The first trip for Northwestern to Lincoln is going to be its most important game of the season. If it can pull this one off, there is still some hope for a bowl game this year. However, a loss would basically be damning for a team that feels like it should be a heck of a lot better than 3-5. Nebraska knows that winning out will put it in the Big Ten Championship Game, something that none of the other 3-1 teams in the Legends Division can say. The Huskers are very quietly inching up the rankings, and in this week where at least two teams near them are guaranteed to lose and several others are going on the road, the possibility is there to move way up in the national polls with an impressive showing against the Cats.
#13 Michigan Wolverines (7-1 SU, 6-2 ATS) @ Iowa Hawkeyes (5-3 SU, 3-5 ATS)
Spread: Michigan -4, Total: 58
Kinnick Stadium, Iowa City, IA – Saturday, 12:00 ET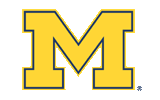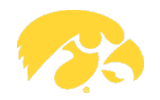 Michigan and Iowa badly need this game, as they are both still really fighting for their lives in the Legends Division of the Big Ten. They can both get the job done and get to the Rose Bowl, but both know that they have to have this game to really have any realistic chance. Big Blue is the favored side because of the play of QB Denard Robinson, but this is usually the time of year that it packs it in. The Wolverines are going to be up against it taking on a team that is undefeated at home at 5-0 this year against some respectable competition.
#14 Houston Cougars (8-0 SU, 6-2 ATS) @ UAB Blazers (1-7 SU, 5-3 ATS)
Spread: Houston -28, Total: 74
Legion Field, Birmingham, AL – Saturday, 7:00 ET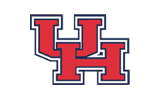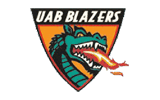 The Cougars have done a nice job getting up near the top half of the Top 25, but this might be about the spot that they plateau in. They just don't have the type of oomph in this game to move up unless there is a lot of carnage around them. That being said, UAB is a total pushover, and it only has one win this year. If QB Case Keenum can throw nine touchdown passes against Rice, we can't imagine what he is going to be able to do with a week and a half of preparation against UAB.
Minnesota Golden Gophers (2-6 SU, 3-5 ATS) @ #16 Michigan State Spartans (6-2 SU, 5-3 ATS)
Spread: Michigan State -28, Total: 47
Spartan Stadium, East Lansing, MI – Saturday, 12:00 ET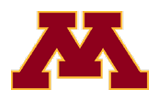 The Spartans were bounced last week on the road in Lincoln, but after two crazy weeks in which they were majorly up and majorly down, they should be back in a bit of a groove of this one against the Gophers. Minnesota is really one of the worst teams in the Big Ten, but it was able to come up with a big win against the Hawkeyes last week. This is a road game though, and it is going against a team that has all of the mojo in the world at Spartan Stadium.
Purdue Boilermakers (4-4 SU, 4-4 ATS) @ #17 Wisconsin Badgers (6-2 SU, 5-2-1 ATS)
Spread: Wisconsin -25, Total: 57.5
Camp Randall Stadium, Madison, WI – Friday, 3:30 ET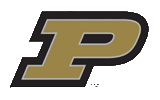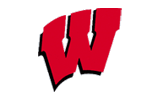 The Boilermakers are up against it for the second straight week, on the road against a team that has a fantastic offense. Wisconsin has had a rough, rough two weeks, getting beaten by both Michigan State and Ohio State on the road. The good news is that the team is back at Camp Randall, where it has been fantastic for several seasons. The only question is whether this team has totally lost it or not after these defeats. Remember that this is a big time rivalry game, and it could be a lot closer than the point spread suggests when push comes to shove.
#18 Arizona State Sun Devils (6-2 SU, 3-4-1 ATS) @ UCLA Bruins (4-4 SU, 2-6 ATS)
Spread: Arizona State -9.5, Total: 55.5
Rose Bowl Stadium, Pasadena, CA – Saturday, 7:30 ET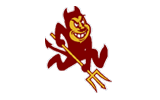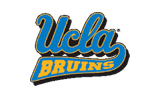 It's amazing to think that the Bruins are really relatively close to the lead in the Pac-12 South, but they're going to have to win this game to get the job done. The Sun Devils will basically lock up the division with a win in this game. Both of these coaches would be wise to win this game. Rick Neuheisel knows that it's bowl game or bust for him with his Bruins, and losing the Pac-12 South with all of this experience on the roster could be damning for Dennis Erickson as well.
New Mexico State Aggies (3-5 SU, 6-2 ATS) @ #20 Georgia Bulldogs (6-2 SU, 5-3 ATS)
Spread: Georgia -34.5, Total: 56
Sanford Stadium, Athens, GA – Saturday, 12:30 ET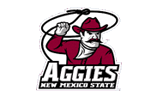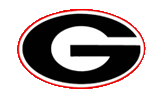 What these two teams are doing playing one another right now is beyond us. It's really a makeup "prep" game for the Dawgs, who at this point, really just need a week off for all intents and purposes after playing a gauntlet of SEC duels. UGA is going to be without a slew of running backs who are suspended for this game, but it probably won't make a heck of a lot of difference against a New Mexico State team that isn't one of the top teams in a bad WAC conference.
Louisville Cardinals (4-4 SU, 5-3 ATS) @ #21 West Virginia Mountaineers (6-2 SU, 4-4 ATS)
Spread: West Virginia -13.5, Total: 51.5
Mountaineer Field, Morgantown, WV – Saturday, 12:00 ET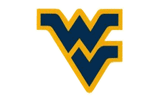 The Mountaineers are still supposedly the cream of the crop in the Big East, but we still haven't seen this team be the truly dominating squad in the conference really at any point. Louisville is a .500 team, and it is going to be one of the many teams in this conference that ends up being just barely in or just barely out of the bowl season. The Cardinals have some real potential, and we aren't going to count them out of the BCS quite yet, but we also have to temper ourselves and remember that this was also a team that lost at home to Florida International. The Ville has only won a game in this series in 2006.
#22 Cincinnati Bearcats (6-1 SU, 5-2 ATS) @ Pittsburgh Panthers (4-4 SU, 3-5 ATS)
Spread: Cincinnati -3, Total: 54.5
Heinz Field, Pittsburgh, PA – Saturday, 7:00 ET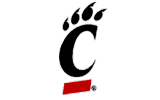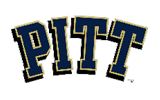 This is a chance for the Bearcats to at least make a bit of a statement in the Big East. Remember that this is the only team in this conference that is undefeated to date. No one really expects to see them win this conference, and though they are favored, this is probably a game that many think that they are going to lose. Still, the Panthers aren't all that great, and they have struggled quite a bit against some of the best teams on their slate. This is an important game for U-Pitt if it wants to go bowling.
#24 Southern Mississippi Golden Eagles (7-1 SU, 6-2 ATS) @ East Carolina Pirates (4-4 SU, 5-3 ATS)
Spread: Southern Miss -9, Total: 58
Dowdy Ficklen Stadium, Greenville, NC – Saturday, 4:00 ET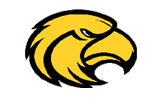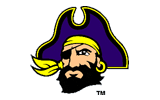 Southern Miss is quietly making its way up the ladder in the country this year, and a win in this game will probably put it in the Top 25 in all of the polls. East Carolina is definitely not a pushover team, though it has to really do it with the offense because its defense is just absolutely atrocious. The bad news is that the Golden Eagles have one of the best defenses in Conference USA.
Texas Tech Red Raiders (5-3 SU, 5-3 ATS) @ #25 Texas Longhorns (5-2 SU, 4-3 ATS)
Spread: Texas -14.5, Total: 60.5
Royal Memorial Stadium, Austin, TX – Saturday, 12:00 ET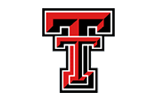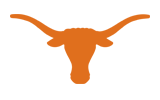 The Longhorns still have a heck of a schedule ahead, so don't think that this team is going to just waltz to a bowl game from here. Sure, it would take a tremendous problem for UT to miss a bowl game for a second straight year, but the possibility is there if this one is lost. The Red Raiders are in the same type of a boat in spite of the fact that they have five wins and were in the Top 25 last week. The team was shocked by Iowa State a week after shocking Oklahoma on the road. Will the bi-polarity of this team continue? We'll find out in what should be a big time Lone Star State showdown.
The following two tabs change content below.
Adam Markowitz
is a staff writer living in the Orlando area. He has covered NFL, MLB, college football, CFL, AFL, NBA, college basketball, NASCAR, golf, tennis, and the NHL for a number of various outlets in his career, and he has been published by a number of different media outlets, including the Orlando Sentinel and the Wall Street Journal.
Latest posts by Adam Markowitz (see all)