NCAA Football Betting: Tennessee @ Alabama Pick
Updated: October 19, 2011


The Alabama Crimson Tide should be taking just one more step towards the showdown with the LSU Tigers that we have all been waiting. This week, the sacrificial lambs are the Tennessee Volunteers, a team that stands virtually no chance of pulling off the upset on the college football odds.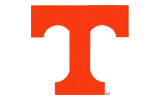 Even if they were totally healthy, we would have had a hard time imagining that these Volunteers would have been able to come into Bryant Denny Stadium and compete with the No. 2 team in the country. Over these last two games, the LSU Tigers and Georgia Bulldogs have mangled the Vols without QB Tyler Bray in the fold, and the men in orange were held to a total of just 19 points in those efforts. With no disrespect to Georgia, the Bulldogs aren't nearly as good as the Crimson Tide are, and this game isn't in Rocky Top, it's in Tuscaloosa. QB Matt Simms has only thrown for 185 yards with two picks since taking over for Bray, and it's clear that he is going to have a tough, tough time getting anything against this Alabama defense. To make matters worse for Head Coach Derek Dooley and company, SEC foes are averaging 30.3 points per game against the Volunteers, and it's clear if Alabama comes anywhere near that average this week, it's going to be lights out for the men in orange.
You'd really be splitting hairs if you want to really figure out whether Alabama or LSU has the best team in the country right now. These past two weeks, the Tide have had two clearly inferior opponents, and the Vanderbilt Commodores and Ole Miss Rebels went down by the combined score of 86-7. At home, Alabama has scored at least 34 points in all of its games this year, and the only team that was even remotely able to contain this team was the Penn State Nittany Lions, who haven't lost another game this year aside from that home date in September. The Crimson Tide have the No. 1 defense in America at 184.1 yards per game and 7.0 points per game, and the team is only conceding 38.1 rushing yards per game. To make matters worse, the offense has scored 39.7 points per game this year. RB Trent Richardson alone has accounted for 16 touchdowns, which is 10 more than opponents have scored against Alabama all season long. Since the game against Kent State when Richardson only accounted for 53 total yards, he has averaged 173.0 total yards per game, meaning that he alone is nearly outgaining entire teams that Alabama is playing against.
Tennessee Volunteers @ Alabama Crimson Tide Pick: We hate laying four touchdowns in any conference game, especially in the SEC, but we know that this game is just not even remotely close or funny. If Tennessee got rammed last week by 31 at home against LSU, it's anyone's guess how badly the Crimson Tide are going to demoralize it this week.
NCAA Football Pick: Alabama Crimson Tide -28.5 at Bookmaker Sportsbook.
The following two tabs change content below.
Adam Markowitz
is a staff writer living in the Orlando area. He has covered NFL, MLB, college football, CFL, AFL, NBA, college basketball, NASCAR, golf, tennis, and the NHL for a number of various outlets in his career, and he has been published by a number of different media outlets, including the Orlando Sentinel and the Wall Street Journal.
Latest posts by Adam Markowitz (see all)