NCAA Football Betting: Ohio State @ Nebraska Pick


The Nebraska Cornhuskers are back at home for their first ever conference game in the Big Ten, and they're welcoming the big kahunas of the conference to Lincoln, the Ohio State Buckeyes.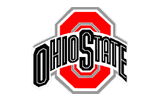 This was about as bad of a week as the Buckeyes could have had. Not only were they beaten by the Michigan State Spartans at home in their Big Ten opener, and then RB Boom Herron, WR DeVier Posey, and OL Marcus Hall, who were all suspended for the first five games of the season, had their suspension extended for this game as well. Now, that leaves OSU in a tough, tough spot for this one on the road. If this one is lost, not only is there no hope of making it to the first Big Ten Championship Game, but there's a realistic chance that this team might not even make a bowl game. Ohio State's defense hasn't been a problem this year, but what more could have been asked of this unit than to allow just 10 points against the Spartans? The Bucks are conceding just 285.2 yards and 14.6 points per game, both of which rank in the Top 15 in the country. However, the offense, led by QBs Joe Bauserman and Braxton Miller is only managing 308.2 yards and 23.8 points per game, both numbers of which are in the bottom 30 in the land.
Meanwhile, Nebraska is probably at a crossroads of its season as well. The Cornhuskers weren't just beaten last week by the Wisconsin Badgers… they were absolutely obliterated. Head Coach Bo Pelini knows that winning out will still get his team into the Big Ten Championship Game, but a second loss here in conference play would be relatively devastating. The Huskers do have four wins this year, but none of these victories are truly that great. The Black Shirts defense is allowing 377 yards and 27.2 points per game, neither numbers of which are even remotely up to what we have come to expect. To make matters worse, QB Taylor Martinez just isn't getting the job done either. He has only thrown for 823 yards. Of course, his legs are helping out the nation's No. 9 rushing attack at 249.8 yards per game, but we just don't know whether he really has a title run in him without improving on his passing abilities.
Ohio State Buckeyes @ Nebraska Cornhuskers Pick: This is going to be an ugly, ugly game. With these two teams out there, defense should be the name of the game, and if that's the case, we just have a hard time seeing this game get into the mid-40s.
NCAA Football Pick: Ohio State/Nebraska Under 44 at Bookmaker Sportsbook.
The following two tabs change content below.
Aaron Ryan
Aaron Ryan has been in the sportswriting biz since the late-90s, and he has worked side by side with some of the best and brightest in sports gambling. Always searching for the best trends in sports, Andrew uses his brilliant math mind to his advantage to beat the books.
Latest posts by Aaron Ryan (see all)