NCAA Football Betting: Navy @ South Carolina Pick
Updated: September 15, 2011


The South Carolina Gamecocks continue their march through the Top 25 in the nation, and they are hoping to avoid getting their season sunk by the Navy Midshipmen in the home opener on Saturday night.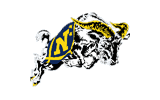 The Middies are 7-1 ATS in their last eight games against teams with a winning record, but they have a big, big hill to climb if they want to win this one. They haven't beaten a team ranked higher than No. 15 in the land since 1984 when they beat none other than these Gamecocks right here at Williams Brice Stadium. Obviously, the triple option attack is the theme for the Naval Academy, which is well on its way to yet another bowl game this year. When this one is said and done with, the possibility is there for there to be seven 100+ yard rushers on the season. QB Kriss Proctor is taking over under center, and just like his predecessors, he isn't much of a passer. However, as a sound decision maker and a respectable rushers, there's no doubt that he has what it takes to win games at this type of a level. Resounding wins over the Western Kentucky Hilltoppers and the Delaware Blue Hens as less than double digit favorites might just be proof that this team is a heck of a lot better than people think. However, in all likelihood, this is the first time that the Midshipmen will have to play a game from behind, and for a man like Proctor who has thrown just 14 passes in two games, that might be a concern.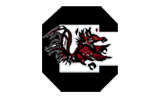 On one hand, the Gamecocks have to be excited to still be undefeated, knowing that the game at the Georgia Bulldogs might have been the toughest game in the SEC East this year that they have to play. However, there are some real concerns for Head Coach Steve Spurrier, and they are some concerns that we really didn't see coming this year. Historically, the SC defense is solid, though it has never been an elite SEC unit since the "Ol' Ball Coach" landed in Columbia. This year though, this unit really just looks awful. In fact, dating back to the SEC Championship Game last year, the Gamecocks have allowed a whopping 161 points, including 79 this year against the East Carolina Pirates and the Bulldogs. The secondary won't have any pressure on it this week, but a young linebacking corps is going to be tested mentally against the triple option, when assignment football is the key. Of course, the offense with QB Stephen Garcia, QB Connor Shaw, RB Marcus Lattimore, and WR Alshon Jeffrey is going to be remarkable as always, and there is no doubt that this could be a third straight game with at least 45 points put on the board.
Navy Midshipmen @ South Carolina Gamecocks Pick: That doesn't mean that SC is a shoe in to win this game, though. In fact, we're really not so sure about the Gamecocks, especially after that big win last week Between the Hedges, that they can come out and dominate this game to beat this hefty number. Take the Naval Academy, and know that an upset is at least potentially in the cards.
NCAA Football Pick: Navy Midshipmen +17.5 at Bookmaker Sportsbook.
The following two tabs change content below.
Adam Markowitz
is a staff writer living in the Orlando area. He has covered NFL, MLB, college football, CFL, AFL, NBA, college basketball, NASCAR, golf, tennis, and the NHL for a number of various outlets in his career, and he has been published by a number of different media outlets, including the Orlando Sentinel and the Wall Street Journal.
Latest posts by Adam Markowitz (see all)