NCAA Football Betting: College Football Matchups for Week 3
Updated: September 14, 2012
Here at Bang the Book, we have all of the top matchups of the 2012 NCAA football betting campaign covered! Today, we're taking a look at the best matchups for Week 3!
#1 Alabama Crimson Tide (2-0 SU, 1-1 ATS) @ #21 Arkansas Razorbacks (1-1 SU, 0-1 ATS)
Spread: Alabama -20.5, Total: 53.5
Razorback Stadium, Fayetteville, AR – Saturday, September 15th, 3:30 ET
The poor Razorbacks look like they are about to take an epic fall from being a Top 10 team in the country to out of the polls in just two weeks. They are going to be taking on the top team in the country at home, and they are going to have to do so without their quarterback, Tyler Wilson. The Hogs just fell apart last week against the Louisiana Monroe Warhawks after Wilson went down, and the timing of this game just couldn't be any worse. Alabama is going to be playing in its first road game, so it is the first real road trip for a number of these freshmen, and this could be a tough task from that standpoint. Still, the talent level on the field just isn't close, especially with a true freshman making his first start at quarterback on the other side of the field. Just seeing Arkansas score in this game two or three times would be a minor miracle.
Idaho Vandals (0-2 SU, 1-1 ATS) @ #2 LSU Tigers (2-0 SU, 1-1 ATS)
Spread: LSU -42, Total: 54.5
Tiger Stadium, Baton Rouge, LA – Saturday, September 15th, 8:00 ET
The Vandals are clearly just getting paid to come here to the Bayou and get their butts kicked. They have to fly nearly all the way across the country and virtually all the way south to go into Tiger Stadium at night against one of the best teams in the land. Yikes. Idaho averages just 8.0 points per game, and the over/under on its number of points in this game is right about there. We wouldn't be surprised if this is one of these games when the Vandals just don't ever really get a chance to put points on the board. The Bayou Bengals are going to use this as a chance to showcase their depth and athleticism, and this should be a beating in every sense of the word when it is said and done with. This isn't the only trip to Cajun Country that the Vandals have made of late, though. They were here in Baton Rouge in 1998 and were beaten 53-20.
#3 USC Trojans (2-0 SU, 0-2 ATS) @ #16 Stanford Cardinal (2-0 SU, 1-1 ATS)
Spread: USC -9, Total: 57
Stanford Stadium, Palo Alto, CA – Saturday, September 15th, 7:30 ET
The Trojans have beaten every other team on their schedule over the course of the last three years that they have played at some point or another… except Stanford. The Cardinal have just had USC's number, and they hope that they can keep their name in the hat for the Pac-12 North title this week when they play host to the Men of Troy. We are really concerned about the Stanford defense, which really hasn't looked all that great this year against significantly lesser foes, and that's something that Head Coach Lane Kiffin and his staff are going to be salivating over when watching the tape in preparation for this one. QB Matt Barkley and the Trojans are clearly the superior team, but they have to figure out how to get over the hump against Stanford first. Remember that USC has yet to cover a point spread this year.
Wake Forest Demon Deacons (2-0 SU, 1-1 ATS) @ #6 Florida State Seminoles (2-0 SU, 1-0 ATS)
Spread: Florida State -28, Total: 54.5
Bobby Bowden Field at Doak Campbell Stadium, Tallahassee, FL – Saturday, September 15th, 12:00 ET
The Seminoles are going to have some revenge to get after losing last year in Winston Salem, and you can bet that Head Coach Jimbo Fisher is reminding his team of that every second of practice this week. The garnet and gold have looked great, and they statistically have one of the best teams in the game, but in the end, they haven't played an FBS team yet. On the contrary, the Deacs are 2-0 and are hoping to make a huge splash, but this is a difficult game no less, and it just doesn't feel like a game in which they are going to be able to even remotely compete against FSU's stout defense and high octane offense. Wake does have a couple of wins here in Tallahassee in the last decade though, including shellacking the Noles in a shutout in 2006 by the count of 30-0.
Florida Atlantic Owls (1-1 SU, 0-2 ATS) @ #7 Georgia Bulldogs (2-0 SU, 1-1 ATS)
Spread: Georgia -41.5, Total: 52.5
Sanford Stadium, Athens, GA – Saturday, September 15th, 7:30 ET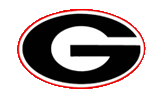 Georgia is well on its way to another win in this one, and it deserves the break a week after having to go into Columbia to take on Missouri in its first ever SEC game. QB Aaron Murray should be able to get back on track and put up big numbers in the three quarters or so of football that he'll play in this one. Head Coach Mark Richt will want to see more out of his defense on Saturday than he saw against the Buffalo Bulls in Week 1, a game of similar stature. Think that is this is the most difficult game of the year for the Owls? Think again. Next week, they're on the road against Alabama… Talk about a stretch of two games that you'll probably want to forget! We'll put the over/under at the total number of points that FAU scores in these two games combined at 7.5, and that might be quite generous.
UAB Blazers (0-1 SU, 0-1 ATS) @ #9 South Carolina Gamecocks (2-0 SU, 1-1 ATS)
Spread: South Carolina -33.5, Total: 54.5
Williams Brice Stadium, Columbia, SC – Saturday, September 15th, 7:00 ET
The Gamecocks are going to have yet another tune up for the SEC schedule when they take on UAB this week at home. We'll be excited to see QB Connor Shaw back on the field if he gets back on it, though we wouldn't be surprised if he sits out once again this week with his bum shoulder, considering the fact that he won't be needed. The team put up 48 last week against a comparable East Carolina Pirates squad that never really put up a fight, and we would expect a similar effort this week against the Blazers. UAB has a rough stretch of games ahead, knowing that it has to go to the Horseshoe next week to take on the Buckeyes. This is a team that could be in a heck of a lot of trouble for this season heading into Conference USA.
#19 Notre Dame Fighting Irish (2-0 SU, 1-1 ATS) @ #10 Michigan State Spartans (2-0 SU, 1-1 ATS)
Spread: Michigan State -5.5, Total: 44
Spartan Stadium, East Lansing, MI – Saturday, September 15th, 8:00 ET
Head Coach Brian Kelly is going to remember the second that he gets off the plane in East Lansing what happened the last time that he was here. He was hoodwinked by Head Coach Mark Dantonio in overtime, as the "Little Giants" played that was called beat the Fighting Irish and literally took away a victory and made it a defeat. QB Everett Golson has once again be announced as a starter, but we're sure that in a close game, "The Closer," QB Tommy Rees will come off of the bench. This is going to be the first taste of this rivalry game for QB Andrew Maxwell, who really hasn't had the greatest start to his career with Sparty. Michigan State still has a dangerous defense though, and if the Purdue Boilermakers were nearly able to get the job done in South Bend, the Spartans should be able to do the same.
#12 Texas Longhorns (2-0 SU, 1-1 ATS) @ Ole Miss Rebels (2-0 SU, 2-0 ATS)
Spread: Texas -10, Total: 50.5
Vaught Hemingway Stadium, Oxford, MS – Saturday, September 15th, 9:15 ET
This is one of the biggest non-conference games in Oxford in quite some time, especially knowing that the Rebs have a chance to move to 3-0 if they can pull off this upset. Texas has played a bunch of road non-conference games like this one in the past, and this is going to be one of the tougher of the crew. QB David Ash is going to be tested for the first time this year, though we aren't really sure just how "tested" he will be. This is where we are going to see whether the Rebels are for real, and they are 13-3 ATS in their last 16 non-conference games, including starting 2-0 SU and ATS outside of the SEC this year.
#13 Virginia Tech Hokies (2-0 SU, 0-2 ATS) @ Pittsburgh Panthers (0-2 SU, 0-2 ATS)
Spread: Virginia Tech -10, Total: 45
Heinz Field, Pittsburgh, PA – Saturday, September 15th, 12:00 ET
Virginia Tech and Pittsburgh used to be in the Big East together, and next year, they are going to be in the ACC together again. However, before that, they have some business to tend to here at Heinz Field. The Panthers know that they are in a heck of a lot of trouble, as they have already failed to score victories in their first two games of the year, and this is the toughest of the bunch. The difficult portions of the Big East schedule aren't even here yet. The question really has to arise as to whether this is a club that is even going to make a bowl game this year. V-Tech really should be on its way to the BCS on this path, as the club has done well through its first two games of the year. This is going to be a test against a hungry team, though.
North Texas Mean Green (1-1 SU, 1-1 ATS) @ #14 Kansas State Wildcats (2-0 SU, 2-0 ATS)
Spread: Kansas State -28, Total: 55
Bill Snyder Family Stadium, Manhattan, KS – Saturday, September 15th, 7:00 ET
The Mean Green haven't had all that much success through the years dealing with Kansas State. QB Collin Klein has surprisingly been one of the better quarterbacks in the country over the course of the first two games of the season, though he does it all the unconventional way of doing it with his arm and his legs. He'll have a lot more than the 504 combined yards that he has by the time this season is said and done with, and if he can keep up with this pace of three total touchdowns per game, he'll be in consideration for the Heisman Trophy. North Texas just isn't all that great of a team in the Sun Belt, and though we have seen a Sun Belt team beat an SEC team this year, this probably isn't one of the games that is going to end in an upset.
#15 TCU Horned Frogs (1-0 SU, 1-0 ATS) @ Kansas Jayhawks (1-1 SU, 0-2 ATS)
Spread: TCU -21, Total: 59.5
Memorial Stadium, Lawrence, KS – Saturday, September 15th, 12:00 ET
TCU has played a whole heck of a lot of games against Big XII teams over the course of the last several years, and a lot of those games have ended in big time upsets against some of the best in the conference. Now though, the Horned Frogs are one of the big boys, and they are going to be a legit contender this year for a spot in the BCS. Kansas is the first Big XII foe for the Horned Frogs since joining their new conference. The Jayhawks just aren't all that deep, and they are going to be missing WR Kale Pick once again for this one. QB Casey Pachall and the crew should be easy victors again this week as the appetizer for the big time steak dinner of a main course known as games against the rest of the Big XII.
#17 Florida Gators (2-0 SU, 1-1 ATS) @ Tennessee Volunteers (2-0 SU, 1-1 ATS)
Spread: Tennessee -3, Total: 48
Neyland Stadium, Knoxville, TN – Saturday, September 15th, 6:00 ET
This might be the most important battle between the Volunteers and the Gators in quite some time, and that's really saying something considering the fact that this rivalry used to be between two Top 10 teams that were dueling for the National Championship. The SEC East title right now is going to be up for grabs, though there are clearly some other teams that are going to be involved in the fight as well. The loser will be in a heck of a lot of trouble and probably knocked out of the Top 25, while the winner will get to keep their spot and might soon be a Top 15 team with some help. Head Coach Derek Dooley and Head Coach Will Muschamp both know that this is the type of game that can change both of these two coaching careers. Both might be on some thin ice as it is. The Vols have dropped seven in a row in this series, and this would be the biggest win for the team in a long, long time. Rocky Top will be rocking.
Massachusetts Minutemen (0-2 SU, 0-2 ATS) @ #18 Michigan Wolverines (1-1 SU, 0-2 ATS)
Spread: Michigan -47, Total: 53.5
Michigan Stadium, Ann Arbor, MI – Saturday, September 15th, 3:30 ET
Remember two years ago, the Wolverines and the Minutemen met here in Ann Arbor? It was one of the games that really helped get UMass here in the FBS. Of course, the argument could be made that the Minutemen would be in a heck of a lot better shape playing at the lower level. The team has a grand total of one touchdown that wasn't even converted in two games, and the defense has really just not been great either. And, if the Minutemen think that they struggled with the Connecticut Huskies and the Indiana Hoosiers, wait until they see what they are facing here in Ann Arbor against Big Blue. Of course, we really have an issue asking the Wolverines to lay seven touchdowns in a game in a season in which they have scored a total of 45 points. Sadly, this Massachusetts team isn't better than the one that came here two years ago from the looks of it.
North Carolina Tar Heels (1-1 SU, 1-1 ATS) @ #20 Louisville Cardinals (2-0 SU, 1-1 ATS)
Spread: Louisville -3, Total: 55.5
Papa John's Stadium, Louisville, KY – Saturday, September 15th, 3:30 ET
North Carolina probably thinks that it should be a Top 25 team right now, and it thinks that it got the short end of the stick on what was probably a bad call at the end of the game against the Wake Forest Demon Deacons last week. Louisville is in the Top 25 though, and there really hasn't been a close call either. QB Teddy Bridgewater has really had a great start to his sophomore campaign, and the truth of the matter is that the Cardinals might have a special next few years on their hands if he stays here for another three years and can lead the team as well as he has over the course of the last few weeks. Louisville has covered four in a row in this series, and in 2004 and 2005, the Cardinals beat the snot out of the Tar Heels by a combined score of 103-14.
Utah State Aggies (2-0 SU, 2-0 ATS) @ #22 Wisconsin Badgers (1-1 SU, 0-2 ATS)
Spread: Wisconsin -13.5, Total: 51
Camp Randall Stadium, Madison, WI – Saturday, September 15th, 8:00 ET
Are the Badgers in a heck of a lot of trouble? They had rolled off 33 straight non-conference victories outside of bowl games before going to Reser Stadium last week and getting crushed by the Oregon State Beavers. Wisconsin has scored just 33 total points this year, and that has come against an Oregon State team that isn't going to be in a bowl game this season in all likelihood and a Northern Iowa club at the FCS level. This is a team that has been to two straight Rose Bowls! QB Russell Wilson isn't here anymore, and QB Danny O'Brien just doesn't seem to have the same sort of talent. Utah State is coming off of one of its best games in school history, a huge win over the Utah Utes, and the Aggies might be well on their way to a tremendous upset at Camp Randall if Wisconsin's offense isn't going to improve.
Houston Cougars (0-2 SU, 0-2 ATS) @ #23 UCLA Bruins (2-0 SU, 2-0 ATS)
Spread: UCLA -17, Total: 75.5
Rose Bowl Stadium, Los Angeles, CA – Saturday, September 15th, 10:30 ET
Last year, the Bruins and the Cougars hooked up last year in the Lone Star State, and it was a game that proved to be a bit of a mismatch for UCLA. Of course at this point, it is Houston that is in a heck of a lot of trouble. QB Case Keenum is no longer here, and the Cougars are one of the biggest disappointments of the season. Meanwhile, UCLA has two big time wins to its credit, especially that victory last week against the Nebraska Cornhuskers. RB Johnathan Franklin is clearly one of the best running backs in the Pac-12, and he could bull right through the Cougars this year. There were 72 points put on the board last year when these two met, and there could be even more this time around, though if that's the case, most of the scoring is likely going to belong to the Bruins.
Arkansas State Red Wolves (1-1 SU, 1-1 ATS) @ #24 Nebraska Cornhuskers (1-1 SU, 1-1 ATS)
Spread: Nebraska -24, Total: 68
Memorial Stadium, Lincoln, NE – Saturday, September 15th, 12:00 ET
Arkansas State has proven thus far this year that it has the capability to put a heck of a lot of points on the board. They've scored 77 points, most of which have been logged in the last six quarters. QB Ryan Aplin is going to put together a heck of a lot of stats this year thanks to Head Coach Gus Malzahn and his insane offense. This could be a tricky game for the Cornhuskers after losing all the way on the West Coast against the UCLA Bruins last week. This could be a heck of a battle and might be yet another case where the Sun Belt might be able to shock the world by taking on one of the big boys of college football.
The following two tabs change content below.
Aaron Ryan
Aaron Ryan has been in the sportswriting biz since the late-90s, and he has worked side by side with some of the best and brightest in sports gambling. Always searching for the best trends in sports, Andrew uses his brilliant math mind to his advantage to beat the books.
Latest posts by Aaron Ryan (see all)