NCAA Football Betting: College Football Matchups for Week 14
Updated: December 1, 2011
Here at Bang the Book, we have all of the top matchups of the 2011 NCAA football betting campaign covered! Today, we're taking a look at the best matchups for Week 14!
#21 West Virginia Mountaineers (8-3 SU, 5-6 ATS) @ South Florida Bulls (5-6 SU, 4-7 ATS)
Spread: West Virginia -1.5, Total: 55
Raymond James Stadium, Tampa Bay, FL – Thursday, 8:00 ET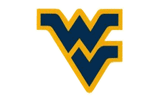 The Mountaineers can't quite lock up the Big East title with a win on Thursday night, but they know that without the 'W', they can count their BCS bowl dreams goodbye. A loss would also likely ensure that the Big East will finish the regular season without a team ranked in the Top 25 in the country. Meanwhile, the Bulls need another win just to acquire bowl eligibility, though nothing is guaranteed with so many other Big East teams fighting for bowl eligibility this week. USF knows it will be home for the holidays with a loss, though, as 5-7 won't get the job done.
Ohio Bobcats (9-3 SU, 5-7 ATS) @ Northern Illinois Huskies (9-3 SU, 5-7 ATS)
Spread: Northern Illinois -3.5, Total: 69.5
Ford Field, Detroit, MI – Friday, 7:00 ET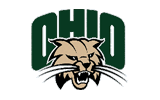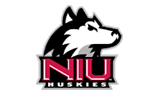 The MAC doesn't have 10-game winners all that often over the course of a year, but either NIU or Ohio is going to walk out of Ford Field with its 10th win of the season on Friday night. This is the MAC Championship Game, and the winner will be headed to the Little Caesar's Bowl this year. The loser isn't guaranteed a slot in a bowl game, but considering the fact that these two teams had the best records in the conference, we have a hard time imagining that one of the other two MAC bowl tie-ins would leave the loser out in the cold. QBs Chandler Harnish and Tyler Tettleton are amongst the most athletic dual threat signal callers in the nation, which would make this one very exciting to watch.
UCLA Bruins (6-6 SU, 4-8 ATS) @ #7 Oregon Ducks (10-2 SU, 6-4-2 ATS)
Spread: Oregon -31.5, Total: 65.5
Autzen Stadium, Eugene, OR – Friday, 8:00 ET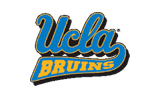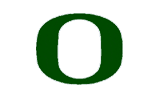 The first ever Pac-12 Championship Game will be played at Autzen Stadium, and unfortunately for the conference, this almost certainly is going to be a game that is long over before halftime. UCLA has to be disheartened after getting trashed 50-0 last week by the USC Trojans, a result that immediately caused the university to can Head Coach Rick Neuheisel. Neuheisel will be allowed to coach this game, but this will be his last time on the sidelines with his squad. To make matters worse for the Bruins, they have to win this game to guarantee being bowl eligible. A loss, and they will be 6-7 and technically ineligible, though they will surely petition the NCAA to play in a bowl game anyway. The winner heads to the Rose Bowl against the Big Ten winner. Should Oregon lose this one, its chances of a BCS bowl bid are finished, as the conference's at large bid into the big bowl games will surely be the Stanford Cardinal.
#23 Southern Mississippi Golden Eagles (10-2 SU, 7-4-1 ATS) @ #6 Houston Cougars (12-0 SU, 10-2 ATS)
Spread: Houston -13.5, Total: 72
M.M. Roberts Stadium, Houston, TX – Saturday, 12:00 ET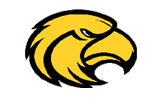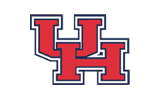 Conference USA has surely never had a bigger and more important game than this one. To say that the conference is rooting for Houston is an understatement. The Cougs know that they need this one to give the conference its first bid to the BCS in its history, while a loss will probably end those dreams. One way or the other, the Golden Eagles are probably headed to the Liberty Bowl when this one is over with, while the Cougars have a big difference between the Sugar Bowl or Fiesta Bowl with a win and the Sheraton Hawaii Bowl with a loss. SMS has a very outside shot of crashing the BCS party if it can win this one, hop over TCU, and get into the Top 16 in the BCS, but it likely isn't happening. This is the final regular season game for QB Case Keenum, who continues to rewrite the record books for quarterbacks in the country.
Connecticut Huskies (5-6 SU, 4-7 ATS) @ #25 Cincinnati Bearcats (8-3 SU, 6-5 ATS)
Spread: Cincinnati -9.5, Total: 48
Paul Brown Stadium, Cincinnati, OH – Saturday, 12:00 ET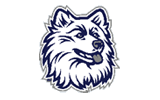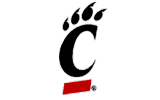 This is another one of those Big East games that is going to have a huge impact for both teams. Should the Huskies win this one, they will qualify for a bowl game once again, while a loss will take the defending Big East champs out of the bowl picture all together. Cincinnati needs West Virginia to lose on Thursday. If that happens, a win would send it to the BCS, while a loss would send Louisville instead. Should WVU win, a win would send the Mountaineers to the BCS, while a loss would give the Cardinals the conference crown. A loss for the Bearcats is probably going to be catastrophic for the team, as it could be a long way down the Big East bowl ladder, especially with QB Zach Collaros, the team's starting quarterback and most marketable player, out of the lineup.
Syracuse Orange (5-6 SU, 3-8 ATS) @ Pittsburgh Panthers (5-6 SU, 6-5 ATS)
Spread: Pittsburgh -10.5, Total: 47
Heinz Field, Pittsburgh, PA – Saturday, 12:00 ET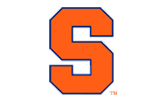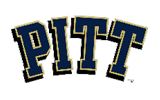 This definitely isn't the sexiest game on the college football betting slate on Saturday, but it certainly is one that is very important for both teams. The winner will be bowl eligible, while the loser is going to be left home for the holidays. For Head Coach Todd Graham, this is especially important, as he inherited a team this year which was expected to challenge for the Big East title. Syracuse made a bowl game last year and won the Pinstripe Bowl, and it would be disappointing if it didn't get back to a bowl game this year.
Iowa State Cyclones (6-5 SU, 6-5 ATS) @ #15 Kansas State Wildcats (9-2 SU, 9-2 ATS)
Spread: Kansas State -11, Total: 53
Bill Snyder Family Memorial Stadium, Manhattan, KS – Saturday, 12:30 ET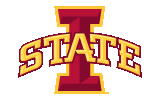 This is a game that is going to fly under the radar on Saturday, but it is a very important duel for Kansas State. The Wildcats are going to have a shot at going to the BCS in very surprising fashion. It is certainly going to take an Oklahoma loss in Bedlam and a win on Sunday for KSU, but that parlayed with a Baylor loss might be enough to get the job done. Iowa State has already qualified for its bowl game, but over the course of the last few weeks, it has been a tremendously stingy team.
UNLV Runnin' Rebels (2-9 SU, 3-7-1 ATS) @ #17 TCU Horned Frogs (9-2 SU, 5-6 ATS)
Spread: TCU -39, Total: 58
Amon G. Carter Field, Fort Worth, TX – Saturday, 2:30 ET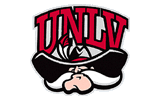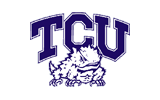 Everyone is talking about the prospects of Boise State and Houston in the BCS, but if the Cougars lose the Conference USA Championship Game, there is a legitimate chance that TCU could be playing for a bit to either the Sugar Bowl or the Fiesta Bowl, what would be its third BCS bowl bid. The Horned Frogs are still a longshot, but if they can get some help along the way and get into the Top 16 in the country, they would be an automatic qualifier into the BCS. UNLV is merely wrapping up a disappointing season and would love to get out of here with some dignity intact.
#25 Texas Longhorns (7-4 SU, 6-5 ATS) @ #18 Baylor Bears (8-3 SU, 6-4 ATS)
Spread: Baylor -2.5, Total: 64
Floyd Casey Stadium, Waco, TX – Saturday, 3:30 ET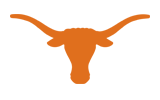 Baylor has a heck of a lot on the line this week when it takes on Texas in the home finale. With a good game, QB Robert Griffin III could be right back in the thick of the Heisman Trophy race, while a win could also put the Bears in a position to make it to the BCS. A win could get Baylor in the Top 14 in the country with some help, and with its win over Oklahoma, it would be hard for the BCS to pick a 9-3 Oklahoma team over a 9-3 Baylor team for the at large bid for the Big XII to the BCS if it gets one. Texas will probably move on to the Cotton Bowl or another comparable bowl game with a win. Either way, the loser is going to take a huge hit on the Big XII bowl ladder and likely will do no better than the Insight Bowl.
#1 LSU Tigers (12-0 SU, 9-3 ATS) @ #14 Georgia Bulldogs (10-2 SU, 8-4 ATS)
Spread: LSU -14, Total: 46
Georgia Dome, Atlanta, GA – Saturday, 4:00 ET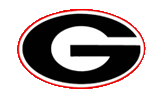 Georgia and LSU have won 23 straight games between them, and one will have a bid to the BCS all wrapped up with a victory at the Georgia Dome. Things are fairly clear for whichever team wins this game. If it's LSU, it will be in the National Championship Game, while if Georgia wins, it will have the automatic tie-in to the Sugar Bowl. A loss for the Dawgs probably leaves them in the Capital One Bowl, where they will likely face either Michigan, Nebraska, or the loser of the Big Ten Championship Game. However, what becomes interesting is what happens if the Bayou Bengals lose. Odds have it, they'll end up in the National Championship Game one way or the other, especially if Oklahoma State loses Bedlam later in the evening.
New Mexico Lobos (1-10 SU, 5-6 ATS) @ #8 Boise State Broncos (10-1 SU, 4-7 ATS)
Spread: Boise State -48.5, Total: 61
Bronco Stadium, Boise, ID – Saturday, 6:00 ET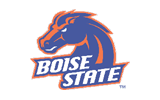 New Mexico is playing its final game before Head Coach Bob Davie takes over, and no one expects it to be all that much of a contest. Meanwhile, Boise State is going to try to make one last gasp at the BCS in the final home game in the career of QB Kellen Moore. The Broncos still need a lot of help to be able to even have a gripe at a BCS at large bid, not the least of which is that Houston probably needs to lose the C-USA title game. If the Broncos don't get the nod for one of the elite bowl games, they'll be stuck with a terrible bowl destination like the Las Vegas Bowl.
#3 Virginia Tech Hokies (11-1 SU, 4-8 ATS) @ #21 Clemson Tigers (9-3 SU, 7-5 ATS)
Spread: Virginia Tech -7, Total: 52.5
Bank of America Stadium, Charlotte, NC – Saturday, 8:00 ET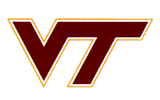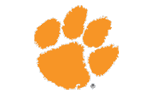 About the only reason why the Hokies aren't really legitimately in the National Championship picture is because they were beaten by the Tigers at home earlier this year. You won't find a game for the rest of the season in which a team wants to get its payback like this one. Virginia Tech has stayed consistent all season long, and this is its chance to get into the Orange Bowl as the ACC champs once again. Clemson has been sliding, as it really hasn't played a good game in over a month, and it would be hard to see how it ends up being a competitive BCS bowl team. The loser of this one is likely going to end up in the Chick-Fil-A Bowl as the runner up in the ACC.
#10 Oklahoma Sooners (9-2 SU, 6-5 ATS) @ #5 Oklahoma State Cowboys (10-1 SU, 8-3 ATS)
Spread: Oklahoma State -3.5, Total: 71.5
Boone Pickens Stadium, Stillwater, OK – Saturday, 8:00 ET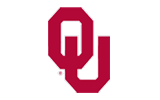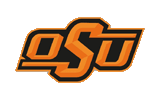 It's Bedlam in the Sooner State on Saturday, and the argument could be made that this is one of the most important games that these teams have ever played. This is the de facto Big XII Championship Game, and the winner is guaranteed a spot in the BCS. The loser could still possibly get into the elite bowl games this year, but neither one, especially Oklahoma is guaranteed anything. The Cowboys also have a shot at playing for the National Championship Game if the victory is impressive enough, especially if LSU loses the SEC Championship Game. It's still not likely, but it is most certainly a possibility. Both teams have a Heisman Trophy candidate as well, as both QB Landry Jones and QB Brandon Weeden have a shot at claiming college football's most illustrious individual honor.
#9 Michigan State Spartans (10-2 SU, 8-4 ATS) @ #12 Wisconsin Badgers (10-2 SU, 7-4-1 ATS)
Spread: Wisconsin -9.5, Total: 55
Lucas Oil Field, Indianapolis, IN – Saturday, 8:15 ET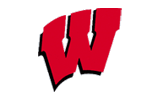 The first Big Ten Championship Game should be quite the doozy between two teams that have been fantastic all season long. Neither team was fantastic outside of its home this year, including when Wisconsin was beaten on the last play of the game on a Hail Mary at the gun in East Lansing. The Badgers feel like the better team in this game, and they would love nothing more than to make a return trip to the Rose Bowl to try to avenge last year's loss to TCU. The loser of this one is probably headed to either the Outback Bowl or the Capital One Bowl, and you can bet that Michigan State wants no part of the game in Orlando, where it got comprehensively smashed by Alabama a season ago.
The following two tabs change content below.
Adam Markowitz
is a staff writer living in the Orlando area. He has covered NFL, MLB, college football, CFL, AFL, NBA, college basketball, NASCAR, golf, tennis, and the NHL for a number of various outlets in his career, and he has been published by a number of different media outlets, including the Orlando Sentinel and the Wall Street Journal.
Latest posts by Adam Markowitz (see all)