NCAA Football Betting: Alabama @ Ole Miss Pick
Updated: October 12, 2011


A pair of teams from the SEC West are going to meet in Oxford on Sunday, as the Ole Miss Rebels try to upset the Alabama Crimson Tide.
The Crimson Tide have done just about everything right this year. They have scored at least 34 points in all but one game, and they haven't allowed more than 14 points once on the campaign. These defensive numbers are remarkable. Alabama ranks No. 3 in total defense at 191.3 yards per game, and No. 4 and No. 1 against the pass and rush respectively. The end result is just 7.0 points per game, easily the top ranking in the land. About the only thing that Head Coach Nick Saban has to be worried about is complacency. It is clear that these next two games against Ole Miss and the Tennessee Volunteers shouldn't cause any problems, and the only game that truly matters right now is the November 5th encounter in Tuscaloosa with the LSU Tigers, the No. 1 team in the country. It also doesn't hurt matters at this point that RB Trent Richardson has 729 rushing yards and a dozen total touchdowns on the campaign. There were many that thought that Richardson was the best back at the school when he was with RB Mark Ingram. That being said, Ingram was a Heisman Trophy winner as a sophomore. There's a chance that Richardson could become the next Heisman winner in Tuscaloosa.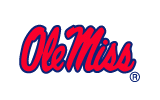 Meanwhile, Head Coach Houston Nutt has to wonder whether or not he made the right move by leaving the Arkansas Razorbacks to move to Oxford. The Hogs are one of the best ten teams in America, and his new team is mired in a 2-3 season and is very unlikely to be in a bowl game once again. The Rebs only won their first game against an FBS team last week at the Fresno State Bulldogs, and they know that they have an uphill battle to win even just one game in conference this year. The offense doesn't have a signal caller to really rely on. After QB Jevan Snead more or less jumped the shark two years ago, there wasn't all that much for this team to rely on. QB Jeremiah Masoli transferred to Ole Miss at the right time last year, but that was only a one-year band-aid. Now, the team is averaging just 277.0 yards per game, and that was against a bunch of teams like BYU, Southern Illinois, and Vanderbilt, teams that aren't exactly known for their defenses.
Alabama Crimson Tide @ Ole Miss Rebels Pick: Are the Rebels going to score a single point in this game? We aren't so sure of it. The Tide are facing a big, big number to try to beat in this one, but we aren't all that afraid. Five touchdowns should be more than enough to get the job done.
NCAA Football Pick: Alabama Crimson Tide -25.5 at Bookmaker Sportsbook.