NCAA Basketball Pick: Western Kentucky vs. North Texas Sun Belt Final Preview
The NCAA Tournament will have another team in the field of 68 on Tuesday night in the Sun Belt, where the Western Kentucky Hilltoppers look to finish a magical run against the North Texas Mean Green.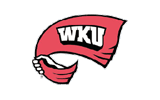 Western Kentucky has had itself a season that has been memorable for some of the right reasons and some of the wrong reasons. The team had to face the adversity of losing a game at the gun against a team that had six players on the court for that moment, and it had to deal with the firing of its head coach. However, over the course of the last few weeks, something magical has happened for a team that is still four games below .500. The Hilltoppers have just gotten as hot as could be, and all of a sudden, they are just one game away from making March Madness. You aren't going to find a more likeable team than this one, as this is a crew that plays like it has absolutely nothing to lose every single night out there. This is going to be the fourth straight game in four days that the Hilltoppers have had to play, and they have amazingly allowed just 63 points in all three of their previous games in this tournament after allowing over 70 for the mass majority of the season.
Join the BTB Expert Handicappers right now! Click Here for our guaranteed college basketball picks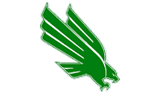 North Texas has been through a lot as well, though at least its 18-13 record has the look of a team that perhaps should belong in the dance. Chris Jones and Jordan Williams only made it through 19 games this year before getting booted off of the team, and they were two of the team's three leading scorers. Tony Mitchell is a star and is averaging 14.6 points and 10.5 boards per game, but he has only played in 22 games this year as well. That being said, Alzee Williams and the gang have had no choice but to step it up, and for a team that has really had to go deep in its depth chart, it is amazing that the squad is just one game away from the NCAA Tournament. All five starters scored in double digits on Monday night for the Mean Green, and they are going to be well on their way to the dance if they can do that again, though just like Western Kentucky, they know that they are going to be heading to the play-in game in all likelihood if they win this one.
The Final Word: There is just something special about the Hilltoppers and the run that they have been on to end this season. They were the ones that sent the Middle Tennessee State Blue Raiders, a team that was 25-4 at the time, reeling into the NIT, and now, they can take their own place on the dance floor as well. Don't be shocked if that is exactly what happens, as the neutral crowd in Hot Springs should be on their side.
Western Kentucky Hilltoppers @ North Texas Mean Green Pick: Western Kentucky Hilltoppers
The following two tabs change content below.
Adam Markowitz
is a staff writer living in the Orlando area. He has covered NFL, MLB, college football, CFL, AFL, NBA, college basketball, NASCAR, golf, tennis, and the NHL for a number of various outlets in his career, and he has been published by a number of different media outlets, including the Orlando Sentinel and the Wall Street Journal.
Latest posts by Adam Markowitz (see all)