NCAA Basketball Pick: Louisville vs. Cincinnati Preview
Updated: February 22, 2012
Big East teams with high hopes for March Madness get it on in NCAA basketball betting action on Thursday night, as the Louisville Cardinals face off with the Cincinnati Bearcats.
About the only thing that has stopped the Cardinals of late have been the Syracuse Orange. Aside from that, they haven't been beaten in their last eight games, though they do have a very tough end of the regular season ahead. Louisville's defense has looked suspect at times, like when it allowed 82 to the DePaul Blue Demons over the weekend, but this is still a team that is allowing just 62.6 points per game. Squads are only shooting 37.6 percent from the field against the Cards as well, ranking No. 6 in the nation. The big time influence defensively is that of Gorgui Dieng. He is averaging 3.3 blocks and 9.2 rebounds per game, and he is one of the five players on this team that is averaging at least a steal per game as well. Dieng is also one of the six men on this roster to average at least 8.5 points per game, creating a very well-rounded effort. There aren't many holes on this team, as Peyton Siva is a remarkable point guard, Dieng is a great center, and the rest of this backcourt is most certainly talented, though at 21-6, it almost feels like the Cardinals have underachieved just a tad bit.
Join the BTB Expert Handicappers right now! Click Here for our guaranteed college basketball picks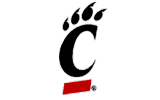 Cincinnati has the same 9-5 mark in Big East play that the Cardinals do, but it doesn't nearly have the same chances of getting into the NCAA Tournament. The Bearcats really didn't schedule all that well out of conference, and some of their biggest games, like the one against the Xavier Musketeers, are looking worse and worse as the days go by. Winning four out of five has almost certainly put the Bearcats on the right side of the bubble for the moment, though it is clear that there are at least two more wins that have to be had to get this team in the field. It has been a frustrating year for UC, which hasn't had most of the youngsters that were supposed to highlight a great freshman class from this past year. That being said, there is still plenty of talent, as Sean Kilpatrick, Dion Dixon, and Yancy Gates are all great pure scorers with a lot of potential. Still, all of that potential has come up short in some of the biggest games of the year, and just as the South Florida Bulls find themselves in some tourney trouble in spite of their nine conference wins, the Bearcats are in a very similar, though slightly better boat.
The Final Word: This is the type of game that the Bearcats just have to have. Louisville is playing well, but it can be had. UC might only have two wins all season long against teams that are going dancing (Notre Dame and at Georgetown), but it also has wins against bubble dwellers Seton Hall, UConn, and U-Pitt. This could be the Bearcats' lucky week.
Louisville Cardinals @ Cincinnati Bearcats Pick: Cincinnati Bearcats
The following two tabs change content below.
Adam Markowitz
is a staff writer living in the Orlando area. He has covered NFL, MLB, college football, CFL, AFL, NBA, college basketball, NASCAR, golf, tennis, and the NHL for a number of various outlets in his career, and he has been published by a number of different media outlets, including the Orlando Sentinel and the Wall Street Journal.
Latest posts by Adam Markowitz (see all)