NBA Playoffs Predictions: Chicago Bulls vs. Atlanta Hawks Game 6 Live
The Atlanta Hawks are down, but they aren't quite out as of yet. On Thursday night, they'll try to salvage their season against the Chicago Bulls, who lead in NBA playoffs betting action 3-2 in this best of seven series.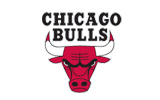 The Bulls are feeling fine right now after playing one of their best games of the season on Tuesday. They started strong, outscoring Atlanta 32-21 in the first quarter, and though the Hawks showed some unusual fight in them, the Bulls outscored the, 26-15 in the final stanza as well in the 26-15 triumph. The rotation changed just a bit for Head Coach Tom Thibodeau, as Keith Bogan and Omer Asik spent more time on the court, while Kyle Korver was essentially a forgotten man on the bench. Korver didn't take a single shot and only played in five minutes of the game. Derrick Rose didn't do it all by himself in this one, but he definitely still played like an MVP. Rose scored 33 points and had nine assists against just two turnovers. The Bulls only committed nine blunders on the game, and they played this one at their slow, trudging pace. Carlos Boozer had some problems scoring, but when push came to shove, he had 11 points and 12 boards. Joakim Noah didn't have a single point, but Taj Gibson picked up his slack and scored 11 off of the bench. Luol Deng scored 23, and Bogans accounted for 11.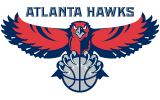 The Hawks were victims of their own style of play on Tuesday night in the Windy City. They just never got anything going from three point land, shooting 1-of-12 as a team. Aside from that, Atlanta went 33-of-59 from the floor, which would have easily been enough to win this game had that percentage kept up for another 10 shots or so. But instead, Jamal Crawford kept trying to shoot the rock, and he ended up going 1-of-9 from the floor and 0-of-4 from beyond the arc. After going off against the Magic and playing like a man that was going to command a huge contract in the offseason, Crawford's best game in the last four of this series was a 12 point effort in Game 4. He has just 32 points in these four games, which is way off from his average of 14.2 points per game. Joe Johnson, the team's maximum contract man, has been off as well. He scored 15 points on Tuesday night, but he has only scored an average of 16.3 points per game since exploding for 34 points in Game 1. The team's leading scorer was Jeff Teague, who continually slashed to the hoop and scored 21 points to go with seven assists and four boards.
Chicago Bulls vs. Atlanta Hawks Pick: The Hawks look like they've had it. Could they shoot better on their home court and pick up a win in this series? It's possible. However, Chicago clearly has the momentum going right now, and it's going to be hard for Atlanta to overcome all of this. We'll run with the Bulls -3.5.
The following two tabs change content below.
Adam Markowitz
is a staff writer living in the Orlando area. He has covered NFL, MLB, college football, CFL, AFL, NBA, college basketball, NASCAR, golf, tennis, and the NHL for a number of various outlets in his career, and he has been published by a number of different media outlets, including the Orlando Sentinel and the Wall Street Journal.
Latest posts by Adam Markowitz (see all)