NBA Playoffs Betting: Indiana Pacers vs. Chicago Bulls Game 5 Preview
The Indiana Pacers have showed a ton of heart in the NBA playoffs to date, and we are set to make our basketball picks for Game 5 of the duel against the Chicago Bulls at the United Center.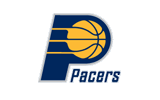 Danny Granger and company decided that they didn't want their season to come to a close quite yet on Saturday. The first half of Game 4 was a very, very impressive feat for the Pacers, as they outscored the Bulls 49-33 and absolutely dominated every facet of the game. The second half was a sweat at times, but when push came to shove, they were able to finish the job and send this series back to the Windy City. Indiana didn't shoot the ball particularly well from anywhere on the court (39.2 percent from the field, 31.2 percent from downtown, and 64.7 percent from the foul line), but it played some absolutely stellar defense and was able to swipe a game in this series because of it. The rebounding battle was amazing in this one. The Bulls should have a huge advantage in this department, but the Pacers only finished at -1 in this category thanks to the play of Granger and Roy Hibbert. Both men had double-doubles. Granger went for 24 points and 10 boards, while Hibbert had 16 points and 10 rebounds to go with three blocked shots.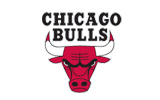 No one in the Windy City is pushing the panic button yet, but we have to wonder if this loss could be attributed to the fact that Derrick Rose really just didn't have that great of a game. It's going to happen every now and again, but you hope that your teammates can pick you up in that situation. Instead, Chicago really didn't prove anything against the worst team in the postseason when Rose only scored 15 points and shot just 6-for-22 from the field and 1-for-9 from beyond the arc. The numbers for Luol Deng, Carlos Boozer, and Joakim Noah were all impressive (the latter two had double-doubles), but the normally reliable bench was nowhere to be found. Kyle Korver actually missed a shot from the three point line, which is newsworthy considering how hot he has been, and the bench as a whole only came up with 17 points on just 6-of-17 shooting. Head Coach Tom Thibodeau knows that the defense could have been better, especially in that first half, and for a defensive minded coach, this is always going to be the key to victory.
Indiana Pacers vs. Chicago Bulls Pick: We do think that Indiana's season comes to an end on Tuesday night, but this is a heck of a lot of points to be laying on the NBA betting odds. Stick with the gritty Pacers +11 to stick within double digits in this one.
The following two tabs change content below.
Adam Markowitz
is a staff writer living in the Orlando area. He has covered NFL, MLB, college football, CFL, AFL, NBA, college basketball, NASCAR, golf, tennis, and the NHL for a number of various outlets in his career, and he has been published by a number of different media outlets, including the Orlando Sentinel and the Wall Street Journal.
Latest posts by Adam Markowitz (see all)