NBA Playoff Predictions: Miami Heat @ Chicago Bulls Game 2 Pick
The Chicago Bulls absolutely took the Miami Heat behind the woodshed in the first game of this best of seven Eastern Conference Finals. The two teams will meet in NBA betting action once again at the United Center on Wednesday night for Game 2.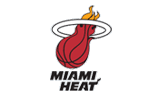 In Game 1, we talked all about the aggressiveness of the Heat and how the Big 3 really need to be at their best to have a shot of beating the Bulls. Chris Bosh did a fantastic job, accounting for 30 points and nine rebounds, but the rest of this team really was nothing to write home about. It really seems like as though LeBron James and Dwyane Wade have become nothing but jump shooters. To their credit, they can hit shots from anywhere on the court, even with all five players against them on the hardwood. However, things are a lot easier when you get to the basket, and LeBron really made a career out of that when push came to shove with the Cleveland Cavaliers. Instead, Wade and LeBron shot a combined 12-of-32 from the floor, numbers which just aren't going to cut it on a regular basis. These two absolutely need to score more than 33 points between them. They were also really cut off in terms of rebounds and assists as well. We've seen plenty of games where both had nine rebounds and nine helpers, but in Game 1, those were their numbers combined. The rest of the team only had 19 points as well, and only Mario Chalmers' nine points were better than four for the rest of the club.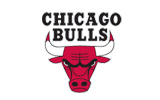 Round 1 definitely belonged to the bigs of the Bulls. They came up with a ridiculous 87 shots, a number which was 19 more than the Heat had. Of course, the offensive glass was really the key in this game. Sure, Chicago went +12 on the boards, but it was +13 on the offensive end. Eight of those rebounds came from Joakim Noah, and he had 14 boards in total. Sure, he only had nine points, but he also had that big time game in the paint. Carlos Boozer had 14 points and nine boards, while Taj Gibson had nine points and seven rebounds. Of course, there was Derrick Rose, the league's MVP. No, Rose didn't have his most dominating performance over the course of this game, but any time you can say that you "only" scored 28 points and had six assists, you know that you're a stud. Luol Deng is a man that is normally known for being able to do just about everything, and he didn't disappoint. The athletic unheralded star had 21 points, seven rebounds, and four steals, and he knocked down four three pointers, picking up the slack for Kyle Korver, who was largely MIA off of the Chicago bench.
Chicago Bulls vs. Miami Heat Pick: We just don't see how the Heat are getting up off of the mat in this one. Chicago came out of the blocks in the second half after being tied at halftime and dominated virtually every single second of the final 24 minutes. If anything like that is going to happen again in Game 2, the Heat just don't stand a chance. Back the Bulls -2 to put Miami on ice on Wednesday.
The following two tabs change content below.
Aaron Ryan
Aaron Ryan has been in the sportswriting biz since the late-90s, and he has worked side by side with some of the best and brightest in sports gambling. Always searching for the best trends in sports, Andrew uses his brilliant math mind to his advantage to beat the books.
Latest posts by Aaron Ryan (see all)