NBA Playoff Picks: Dallas Mavericks vs. Oklahoma City Thunder Game 3 Predictions
After 11 straight games without a failure at beating the NBA odds, the Dallas Mavericks finally suffered their first ATS defeat on Thursday night in Game 2 of the Western Conference Finals. They'll look to get back on track on Saturday night when they visit the Oklahoma City Thunder.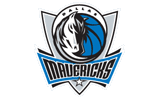 The big problem that Dallas has right now is that it badly needs to pick up its intensity once again on the defensive end of the court. Things have just fallen apart on that side of the court for a team that was averaging allowing 88 points per game through the first two rounds of the postseason. Dirk Nowitzki has done virtually everything right over the course of the first two games of this series though, and it is shocking with these numbers, that he hasn't been able to do more than to lead his team to a 1-1 series tie through two games. Dirk has shot the ball amazingly well from the field, 22-of-33 no less, and he has only missed one of his 34 free throw attempts. Tyson Chandler was basically missing in action in Game 1, but he fired back in Game 2 with 15 points and 13 rebounds. JJ Barea has continued his strong series by scoring 11 points. Jason Terry though, was a big disappointment on Thursday, coming up with just eight points. Jason Kidd though, had a great game with 13 points, seven assists, five boards, and five steals.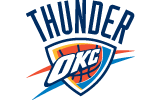 We just know if the Thunder continue to shoot the ball as well as they did on Thursday night, not only are they going to go to the NBA Finals, but they're going to be the champs of NBA betting action as well. Kevin Durant did slow down just a bit after his Game 1 bonanza in which he scored 40 points, but there was definitely no shame in his 24 that he had on Thursday. The difference makers though, were Eric Maynor and James Harden off of the bench. In fact, the bench put up a sparkling effort, as these two had a combined 36 of the bench's 50 points. Harden combined with Daequan Cook to knock down six of the seven three pointers that the Thunder had for the game. Russell Westbrook hit the other, but again, he had a relatively quiet night with 18 points on 7-of-15 shooting. The key might have been defense, though. The 'D' was crushed by the Mavs for the first five quarters of this series, allowing 152 points in that time. Over the last three quarters though, Dallas was just stone cold thanks to this defense, and Oklahoma City only totaled 69 points allowed.
Oklahoma City Thunder vs. Dallas Mavericks Pick: We're not overly keen about laying points right now with Oklahoma City, but we know that when push comes to shove, it has only lost two playoff games at home since moving from Seattle. Durant, Westbrook, and the bunch just play significantly better basketball at home than away, and we think that it will pay off again on Saturday. Back the Thunder -2.5 to take a 2-1 series lead.
The following two tabs change content below.
Aaron Ryan
Aaron Ryan has been in the sportswriting biz since the late-90s, and he has worked side by side with some of the best and brightest in sports gambling. Always searching for the best trends in sports, Andrew uses his brilliant math mind to his advantage to beat the books.
Latest posts by Aaron Ryan (see all)