NBA Picks: San Antonio Spurs vs. Los Angeles Lakers Preview 4/12/11
Playoff positioning will be on the line in the Western Conference NBA betting game of the day on TNT, as the San Antonio Spurs (61-19) take on the Los Angeles Lakers (55-25) in the second to last game of the regular season for both teams.
Sure, it's been quite some time since the Spurs really had to worry about getting caught by anyone in their own conference, but they want to make sure that they end up with home court advantage over the No. 1 seed in the East, the Chicago Bulls as well. There is a one game edge, but for as long as Chicago keeps winning, Head Coach Gregg Popovich can feel the heat about making sure his team doesn't blow this. The Spurs have responded from their six game losing streak by running off four in a row and scoring at least 110 points in all four of them. Three of the four games also ended with the opponents getting fewer than 100 points. San Antonio has done some more running up and down the court this year, and there are seemingly always six or seven men that end up with double digits in scoring. Manu Ginobili, Tony Parker, Tim Duncan, George Hill, and Richard Jefferson are averaging double digits points per game this year, but Gary Neal, DeJuan Blair, and Matt Bonner are averaging at least seven points per game.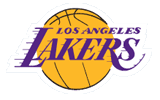 Hey LA… It's time to wake up… Really this time… The Spurs are only worried about home court advantage on one team in the league in the NBA Finals. Los Angeles is still trying to make sure that this matchup with the Spurs won't be coming in the second round of the playoffs. The Lakers have lost five in a row, and as a result, they went from a shoe in for the No. 2 seed in the West, to one that needs to win these last two games of the season to know that they will get the job done. Anything less will likely leave them at No. 3, and two losses will probably knock them down to No. 4 and will have a lot of questions coming about for the defending champs. Kobe Bryant just hasn't felt like himself in this stretch of games. He has averaged 24.8 points per game in his last six, which really isn't all that far off from his regular season average of 25.2 points per game, but he has been turning the ball over at a ridiculous rate. In his last four games, he has 17 turnovers, a problem that has plagued the entire team.
San Antonio Spurs vs. Los Angeles Lakers Pick: Even if the Lakers do break the losing streak in this one, we know that San Antonio is not just going to lay down and die, especially with that No. 1 overall seed in the playoffs up for grabs. Take the points on the NBA odds and go with the Spurs +6.5.
The following two tabs change content below.
Adam Markowitz
is a staff writer living in the Orlando area. He has covered NFL, MLB, college football, CFL, AFL, NBA, college basketball, NASCAR, golf, tennis, and the NHL for a number of various outlets in his career, and he has been published by a number of different media outlets, including the Orlando Sentinel and the Wall Street Journal.
Latest posts by Adam Markowitz (see all)