NBA Pick: Portland Trail Blazers @ Phoenix Suns Preview


For the second straight night, the Portland Trail Blazers are going to be playing on national television. This time around, NBA betting action sends them to the desert, where they will take on the Phoenix Suns.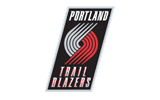 The Blazers came up with as big of a win as they have had all season long last night when they knocked off the Lakers 107-96 at home. It was the second straight win in three days over a team that should be a contender for the NBA title this year, and though it is early in the season, it certainly had to be considered a warning shot to the rest of the league that Portland definitely is legit. The most impressive part about Thursday's game was the way that the bigs dominated. Even with Lamar Odom no longer being a Laker, Pau Gasol and Andrew Bynum were still in the paint and should have bodied with Gerald Wallace and LaMarcus Aldridge. Instead, Wallace went off for 31 points and Aldridge had a double-double with 28 points and 10 boards. Now, these two are going against a significantly undersized team, and they should be expected to put up at least somewhat comparable numbers. The key to this one though, is going to be making sure that Portland is able to keep fresh, as the Suns are going to try to run it off of the court.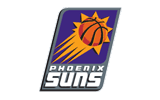 When you look at the Suns starting lineup, you can help but to be underwhelmed. Marcin Gortat as the starting center is a lot better than last year's team, but Steve Nash, Jared Dudley, Channing Frye, and Grant Hill just doesn't do it for us. It is amazing to think that this team hasn't scored more than 102 points in a game this season, and it is even more stunning that the team has only scored more than 97 in a game one time, and that came against the Golden State Warriors. It is clear that the tempo just needs to pick up a bit for the Suns to be successful, as 89 points as they scored against the Dallas Mavericks on Wednesday night just isn't going to cut it under much of any circumstance, especially in the Western Conference where seemingly everyone is legit. Gortat is the man to watch in this one. He scored 22 and had 10 boards against the Mavs in Phoenix's last game, raising him up to 11.3 points and 6.5 rebounds per game for the season.
Portland Trail Blazers @ Phoenix Suns Trends: These two were playoff teams together just two years ago, and there were plenty of lopsided affairs in that series. The spread has been covered by at least 4.5 points in each of the last 10, and that margin was covered by at least 10.5 in seven out of 10. Phoenix won the last meeting last season here in the desert, but before that, the Blazers had rolled off three straight both from an SU and an ATS standpoint.
Join the BTB Expert Handicappers right now! Click Here for our guaranteed NBA picks
The following two tabs change content below.
Adam Markowitz
is a staff writer living in the Orlando area. He has covered NFL, MLB, college football, CFL, AFL, NBA, college basketball, NASCAR, golf, tennis, and the NHL for a number of various outlets in his career, and he has been published by a number of different media outlets, including the Orlando Sentinel and the Wall Street Journal.
Latest posts by Adam Markowitz (see all)