NBA Pick: Phoenix Suns @ Utah Jazz Preview
Playoff hopes will be on the line on Tuesday night in the Beehive State for this critical NBA betting showdown between the Phoenix Suns and the Utah Jazz.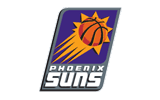 The Suns know that this is a game that they have to win if they are going to be in the playoffs this year. They will be eliminated with a loss, but they still control their own destiny for getting into the second season. Wins in this game and over the San Antonio Spurs on Wednesday would get the job done (though a Utah loss to Portland on Thursday would do it as well). Phoenix really hasn't played bad basketball of late, but it just can't get some consistency with its results. A four-game home stand ended with two wins and two losses, and the team now has alternated victories and defeats for the last eight games. The good news is that the most recent game against the Denver Nuggets was lost 118-107 three days ago, and the team has had some time off to prep for battle in this, the most crucial game of the 66-game season. It's bad news that Channing Frye is likely to miss this one for the Suns, as he is one of the team's best role players. Frye played just 12 minutes against Denver before leaving with a shoulder injury, and it just isn't likely that we see him on the court tonight,
It hasn't always been pretty for the Jazz this year, but they have found a way to get into this very easy position: Win and you're in. Odds have it, a loss tonight, and Utah's season is over with, but a win, and the Suns will be eliminated, giving it the last playoff spot that is up for grabs in either conference. We expect this to be the return of Josh Howard to the Utah lineup on Tuesday night, but who he will replace is a different story. We tend to think that DeMarre Carroll is going to be the man sent to the bench to make room for Howard, but we wouldn't want to mess with the mojo on this team right now. The Jazz have won three games in a row, including two of which have ended in overtime. They have scored at least 112 points in all three games as well, and it is likely going to take that type of offensive effort to beat the Suns for the first time this season.
Join the BTB Expert Handicappers right now! Click Here for our guaranteed NBA picks
The Final Word: The Jazz are 5-2-1 ATS in their last eight games overall, but in the end, that isn't what we really care about. We think that Utah is the better team, and we know that it has the home court advantage tonight. Remember that it is 23-8 this year at home, and we see no reason why that would change now with a playoff bid basically on the line.
Phoenix Suns @ Utah Jazz Free Pick: Utah Jazz -4
The following two tabs change content below.
Adam Markowitz
is a staff writer living in the Orlando area. He has covered NFL, MLB, college football, CFL, AFL, NBA, college basketball, NASCAR, golf, tennis, and the NHL for a number of various outlets in his career, and he has been published by a number of different media outlets, including the Orlando Sentinel and the Wall Street Journal.
Latest posts by Adam Markowitz (see all)