NBA Pick: Phoenix Suns @ San Antonio Spurs Preview
Updated: January 14, 2012


The San Antonio Spurs will put their undefeated mark at home on the line on Sunday night in a nationally televised NBA betting battle when they take on the slumping Phoenix Suns.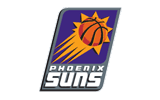 The Suns have had a terrible time this year trying to win games, especially of late. They lost their last two at home against the lowly New Jersey Nets and Cleveland Cavaliers, and they have now lost three in a row, all of which came by at least seven points. Grant Hill and Steve Nash both sat out the second game on that brief home stand, and they are both questionable for this game. Obviously, if these two starters don't play, it is going to be difficult for Phoenix to get the job done. Ronnie Price did score 18 points in place of Nash in the starting lineup, but he clearly isn't the point guard that Nash is. The Suns really need to get back to their offensive ways. They are only averaging 94.1 points per game this year, and they are one of the teams that has been the reason that scoring is down so much this season. With all of the talent on this team, the man that has really been the lone bright spot has been Marcin Gortat. Phoenix clearly made a coup last year in the deal for Gortat with the Orlando Magic, as it now has one of the up and coming big men in the game. Gortat is averaging 13.5 points and 7.8 boards per game this year.
The Spurs are still playing without Manu Ginobili, and now, TJ Ford is out of the fold as well. Depth is a real concern, as Head Coach Gregg Popovich has a bunch of players that are awfully green. DeJuan Blair, Kawhi Leonard, Tiago Splitter, Danny Green, and James Anderson are all playing at least 15 minutes per game, and they are all going to have to continue making big contributions to the team. Tony Parker and Richard Jefferson are the only two players on the squad that are averaging at least 30 minutes per game, and it shouldn't be a huge surprise that they are the top two scorers on the team as well at 15.9 and 12.6 points per game respectively. The Spurs rank No. 4 in the league in scoring at 100.8 points per game, and they are doing this with some ridiculous three point shooting. The team is shooting 41.0 percent from three point range, which is the top mark in the Western Conference and only just short of the mark set by the Boston Celtics for the league lead.
Phoenix Suns @ San Antonio Spurs Trends: The Spurs are only 5-15-1 ATS in their last 21 games overall, and though they are going to be expected to win this game, especially with their 8-0 SU mark at home, that doesn't mean that a cover is coming. The Suns are 9-2 ATS in their last 11 games in this series, though the teams did split the four-game season series last year.
Join the BTB Expert Handicappers right now! Click Here for our guaranteed NBA picks
The following two tabs change content below.
Adam Markowitz
is a staff writer living in the Orlando area. He has covered NFL, MLB, college football, CFL, AFL, NBA, college basketball, NASCAR, golf, tennis, and the NHL for a number of various outlets in his career, and he has been published by a number of different media outlets, including the Orlando Sentinel and the Wall Street Journal.
Latest posts by Adam Markowitz (see all)