NBA Pick: Philadelphia 76ers @ Indiana Pacers Preview


The Indiana Pacers are going to be back at home on the eve of the trade deadline on Wednesday night when they take on the Philadelphia 76ers in NBA betting action.
The Sixers have won three straight big time games in a row, two of which have come against their division rivals, the New York Knicks and the Boston Celtics. This has been one of their easier stretches of the season for scheduling, as they haven't had to play on back to back nights in 10 days and don't have to do it again until the weekend. Perhaps that is why the team is playing so well. It's not the defense that really surprises us, as this has been one of the best defensive teams in the league all year long. It's the offense that has put up at least 103 points in three straight games that has our attention. This isn't a team with a heck of a lot of great scoring options. Andre Iguodala, the team's leader, is a lot more of a scrappy, defensive minded guy, and though he certainly can go off for 25 points and a triple-double, he is more likely to put up eight points in a solid all-around game on both sides of the ball.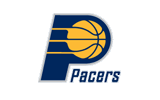 Indiana's four-game skid came to a close on Tuesday night with a win over the Portland Trail Blazers. Still, it wasn't the greatest result in the world, knowing that the 92 points that were put on the board was still far below what this team really should be putting together. There was a stretch that was right around the All-Star Break in which the Pacers were scoring over 100 points every single night, but since that point, they have now had five in a row without breaking 96. None of the starters played more than 27 minutes last night, but none scored more than 11 points either. David West did have a double-double, but 10 points and 10 boards aren't exactly the types of numbers that make you jump out of your seat. What we do notice with Indiana is that it just doesn't shoot the ball all that well. Pro teams should be shooting a heck of a lot better than 42.9 percent from the field, and though there isn't that dominating big man out there that is shooting at a great clip without taking a shot from outside of the paint on this team, there is still no excuse for a number that low.
Join the BTB Expert Handicappers right now! Click Here for our guaranteed NBA picks
The Final Word: We just don't like the way that Indiana is playing right now, and what we have seen all season long is that momentum is king in this league. There is just no way that we can back a team that has been so cold against a team that has been so hot.
Philadelphia 76ers @ Indiana Pacers Free Pick: Philadelphia 76ers +1.5
The following two tabs change content below.
Adam Markowitz
is a staff writer living in the Orlando area. He has covered NFL, MLB, college football, CFL, AFL, NBA, college basketball, NASCAR, golf, tennis, and the NHL for a number of various outlets in his career, and he has been published by a number of different media outlets, including the Orlando Sentinel and the Wall Street Journal.
Latest posts by Adam Markowitz (see all)