NBA Pick: Orlando Magic @ Philadelphia 76ers Preview 4/7/12
Two teams that are starting to fade in the Eastern Conference playoff race meet in the City of Brotherly Love on Saturday, where the Orlando Magic will look to get off of the skids against the Philadelphia 76ers.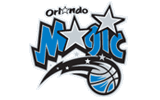 To say that the Magic are in a heck of a lot of trouble as a franchise is an understatement. Yes, this is a team that is still right on the verge of being the No. 3 seed in the Eastern Conference playoffs, but it is a team that is clearly a wreck in the locker room, isn't healthy, and isn't playing well either. Dwight Howard has stated his intent to get rid of Head Coach Stan Van Gundy, something that could be done before the Magic take the court on Saturday against Philly. The team has lost five games in a row both SU and ATS, and there are now two brutal double digit losses to the New York Knicks in that stretch as well. Ryan Anderson has an ankle injury, Jameer Nelson is fighting a sore calf, and Howard is still battling with a back problem. "Superman" only had eight points and eight boards in 40 minutes against a New York team that shouldn't have the bigs to be able to keep up with him on a regular basis. To say that this is a scary proposition is a huge understatement for a team that could be in massive flux next season with Howard threatening to leave via free agency a year from now.
The 76ers have basically done what we have expected of them this year. They aren't beating the best teams in the league, but they are doing what they need to do against the worst teams and are going to be in the playoffs because of it. Winning the Atlantic Division is probably a pipe dream at this point, though it definitely isn't totally out of the question at this point. Still, with eight losses in the team's last 12 games, it is clear that the Sixers have some work to do if they want to have any shot early in the playoffs in the suddenly competitive East. Someone aside from Lou Williams is going to have to step up and get some scoring going, because 93.3 points per game as a team isn't going to cut it. The only thing that Philadelphia does have on its side is the ability to play stout defense. It still ranks No. 1 in the league defensively, allowing just 88.2 points per game.
Join the BTB Expert Handicappers right now! Click Here for our guaranteed NBA picks
The Final Word: Do keep a close eye on the Van Gundy situation. If he is still coaching this team, it is going to be hard to see the Magic catching fire. That being said, if he goes, we think that Orlando could get sparked by a change. Philly is a constant right now, and one of these teams has to get the job done. The big time defensive clubs have the ability to frustrate Howard and the Magic, and that is exactly what we think is going to happen on Saturday.
Orlando Magic @ Philadelphia 76ers Free Pick: Philadelphia 76ers
The following two tabs change content below.
Adam Markowitz
is a staff writer living in the Orlando area. He has covered NFL, MLB, college football, CFL, AFL, NBA, college basketball, NASCAR, golf, tennis, and the NHL for a number of various outlets in his career, and he has been published by a number of different media outlets, including the Orlando Sentinel and the Wall Street Journal.
Latest posts by Adam Markowitz (see all)