NBA Pick: Oklahoma City Thunder @ Portland Trail Blazers Preview
Updated: February 6, 2012


Arguably the best team in the NBA has a tremendous task ahead of them in Monday night's basketball betting action, as the Oklahoma City Thunder hit the road against one of the best home teams in the league, the Portland Trail Blazers in a 10:30 tip at the Rose Garden.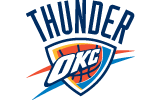 This really might be the year that the Thunder prove to be the best team in the league. With the condensed schedule, their youth is clearly going to help out, though there isn't a team that isn't going to struggle at some point over the course of the whole year, and this probably ultimately isn't an exception. Kevin Durant could be well on his way to the scoring title this year as well as potentially a league MVP honor. He is averaging 26.8 points and 8.3 rebounds per game, and coming into this one, he has racked up five straight double-doubles (and is averaging over two blocks per game in that stretch as well). Russell Westbrook's string of four straight games with at least 20 points came to a close in a loss at the San Antonio Spurs over the weekend, but he is still a complete player, averaging 21.7 points, 4.7 boards, 2.0 steals, and 5.7 assists per game. Turnovers are still a problem for this team, and its youth still does show at times against some veteran clubs, which could present a bit of a problem once again on the road on Monday.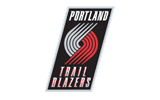 The Blazers have dominated this season at home, going 11-1 SU and 10-1-1 ATS. It is truly a remarkable stat for a team that has been so dreadful on the road this year, and it is also amazing that a team with this many wins at home might be on the verge of not making the playoffs when push comes to shove. LaMarcus Aldridge is one of the most underappreciated players in the league, though he is one of the stars averaging 23.1 points and 8.8 rebounds per game. No one else on this squad is averaging more than the 13.7 points per game of Gerald Wallace, but Wallace, Jamal Crawford, Wesley Matthews, Nicolas Batum, and Raymond Felton are all averaging double digits per game. Felton has a foot injury that could keep him out of the lineup in this one though, which would put some pressure on Crawford to be able to run the point if some of the youngsters who don't get in the lineup every day can't get the job done in the former Tar Heel's absence.
Join the BTB Expert Handicappers right now! Click Here for our guaranteed NBA picks
The Final Word: Is Oklahoma City the better of these two teams? Of course it is. However, the Blazers just have this knack of playing well at home, and we think that it is going to serve them well on Monday night. We just don't see a justification, especially if Felton is in the lineup, for Portland being an underdog in this one.
Oklahoma City Thunder @ Portland Trail Blazers Free Pick: Portland Trail Blazers +1.5
The following two tabs change content below.
Aaron Ryan
Aaron Ryan has been in the sportswriting biz since the late-90s, and he has worked side by side with some of the best and brightest in sports gambling. Always searching for the best trends in sports, Andrew uses his brilliant math mind to his advantage to beat the books.
Latest posts by Aaron Ryan (see all)