NBA Pick: Oklahoma City Thunder @ Golden State Warriors Preview
Updated: February 7, 2012


Just one night after picking up a huge win at the Rose Garden, the Oklahoma City Thunder have to go back on the road on Tuesday night in NBA betting action against the Golden State Warriors.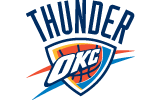 Give the Thunder credit. They just keep on fighting, and it seems as though every night they are out there, they are outworking their opponents and figuring out how to get the job done against anyone that challenges them. They did just that on Monday, taking care of the best home team in the NBA at the Rose Garden in the Portland Trail Blazers, and now, they are going to look to make amends for one of their just five losses on the season against Golden State here at Oracle Arena. Keep a close eye on the stamina for both Russell Westbrook and Kevin Durant. Both players are still young and have a lot of jump in their legs, but the two of them also played a combined 87 minutes just last night, and the team has had to travel to Oakland from Portland as well. That being said, these two were still able to combine for 61 points in the overtime victory, and both have had the ability to be clutch whenever the Thunder have needed them. This though, is a tremendous challenge, especially considering the fact that Oklahoma City has now played in seven different arenas in their last seven games over the span of just 12 days.
The Warriors are most certainly an exciting team to watch. They're going to be able to beat some of the best teams in the league when their shots are falling, and that was shown when they dropped 120 on this Oklahoma City team just a dozen days ago. Since that point, the offense has had some great games (like scoring 119 in a win over the Utah Jazz) and some atrocious ones (like a 90 point effort in a home loss to the Memphis Grizzlies). We're going to see that same type of up and down pattern with the Warriors all year long. Golden State looks a lot like a great fantasy basketball team though, and there isn't a lot of defense being played with this squad. Monta Ellis and Stephen Curry are still basically the same player with the ability to score a ton of points, while David Lee is still a lot better offensive big man than anything else. Nate Robinson, Brandon Rush, and Klay Thompson are all just instant offense, and Dorell Wright has struggled on the defensive end of the court for his whole career. Still, these players can all be huge scorers, and when they are all on their game, this is a team that can look unstoppable.
Join the BTB Expert Handicappers right now! Click Here for our guaranteed NBA picks
The Final Word: Last night, we faded the Thunder in hopes that home court advantage would stick up for the Blazers. We were wrong, but not by that much. This time around, we are going to go against Oklahoma City once again, as this is just an awful scheduling spot against a team that should be playing better ball here at Oracle Arena than anywhere else.
Oklahoma City Thunder @ Golden State Warriors Free Pick: Golden State Warriors +2.5
The following two tabs change content below.
Adam Markowitz
is a staff writer living in the Orlando area. He has covered NFL, MLB, college football, CFL, AFL, NBA, college basketball, NASCAR, golf, tennis, and the NHL for a number of various outlets in his career, and he has been published by a number of different media outlets, including the Orlando Sentinel and the Wall Street Journal.
Latest posts by Adam Markowitz (see all)