NBA Pick: Miami Heat @ Portland Trail Blazers Preview


The Miami Heat open up their second half of the season on a West Coast trip in NBA betting action, and their first stop is on Thursday night in the back half of the TNT doubleheader when they take on the Portland Trail Blazers.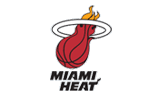 This is going to be a telling stretch of games for the Heat, as they can really assert themselves as the best team in basketball if they can survive this stretch and put up some big time wins. The general public thinks that they are going to be able to smash the Blazers on the road in this one, but we have to remember that this is a team that is just 18-16 ATS on the campaign and wouldn't have been in nearly the same shape without its eight straight wins going into the All-Star Break. As always, this is a team that revolves around Dwyane Wade, LeBron James, and Chris Bosh. All three of them scored at least 20 points when we last saw them against the New York Knicks a week ago, and all three are going to want to get off to a good start in the second half of the year. Of course, LeBron is going to have to answer questions about the end of the All-Star Game in which he decided to lob a horrid pass that was intercepted instead of taking the game-tying or game-winning shot attempt in the All-Star Game with Kobe Bryant draped all over him. Who knows whether there will be negative changes to LeBron's game or not with that type of media pressure?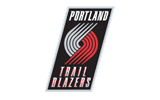 Kurt Thomas is a question mark tonight for the Trail Blazers, and if he isn't going to be able to give it a go, it is really going to hurt the depth that Portland has on the inside. That being said, we think that this is a good matchup for the Blazers, as they are a tremendously athletic team that can figure out how to stick with the likes of D-Wade and LeBron. Gerald Wallace and LaMarcus Aldridge can be grinders on the inside, and Marcus Camby is the type of junkyard dog that really could frustrate the Heat on the glass. The play of Raymond Felton is going to be key. He is going to be matched up with Wade for the most part in this one, and though the former North Carolina Tar Heel doesn't have to stick shot for shot with Wade, he does have to hold his own. Off the bench last night, Felton only had six points, and he is going to have to have a bigger role in this one than he did in the loss to the Denver Nuggets on the road.
Join the BTB Expert Handicappers right now! Click Here for our guaranteed NBA picks
The Final Word: This isn't nearly a slam dunk for Miami. This is a tough road trip and one that could be disastrous. The Blazers play incredibly good basketball in this building, and we tend to think that they are the right side, especially with 4.5 points on their side in what amounts to be one of the biggest home games of the entire season.
Miami Heat @ Portland Trail Blazers Free Pick: Portland +4.5
The following two tabs change content below.
Adam Markowitz
is a staff writer living in the Orlando area. He has covered NFL, MLB, college football, CFL, AFL, NBA, college basketball, NASCAR, golf, tennis, and the NHL for a number of various outlets in his career, and he has been published by a number of different media outlets, including the Orlando Sentinel and the Wall Street Journal.
Latest posts by Adam Markowitz (see all)