NBA Pick: Los Angeles Lakers @ Dallas Mavericks Preview
Updated: February 22, 2012


The Los Angeles Lakers were embarrassed when they were bounced out of the playoffs last year by the Dallas Mavericks. They return to the American Airlines Center on Wednesday night for a rematch with the defending champs in NBA betting action.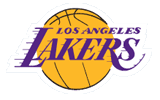 To the Lakers' credit, they did exact at least a tiny measure of revenge by beating Dallas at the Staples Center in the first meeting of these season between these two. Still, this is a team that is a bit in flux right now, as this game comes in a week in which Kobe Bryant has challenged management to deal with the Pau Gasol trade rumors one way or the other. Bryant then called a players only meeting yesterday. It should be interesting to see how the team responds. The general thought about this team though, is that there really only are three players of any note on this whole roster. Sure, Bryant can go off for 30 points any given night, while both Gasol and Andrew Bynum can log double-doubles, but aside from that, asking Metta World Peace, Derek Fisher, Steve Blake, or any of the other players on the LA bench to come up with points is sometimes unreasonable. Until and unless this changes, this is a team that is going to be nothing more than above average in a very superior Western Conference.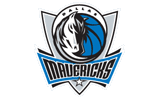 The Mavs have been hot, as they have lost just once since February 4th. Even in that defeat at the New York Knicks, there were definitely some great signs that the team was playing better ball, and it wasn't a real shock to us that they crushed the Boston Celtics when those two teams met on Monday night. Now, Dirk Nowitzki and his Mavericks are hoping to close out the first half of the season on a high note against a team that, more often than not, they should probably beat. Rodrique Beaubois and Delonte West are still out of the lineup, but this is still a very deep Dallas team that doesn't really need those two to be able to win. The man that might have something to prove in this one is Lamar Odom. Odom has had a disastrous start to the season, and he is going to be thrilled to get basically an entire week off for the All-Star Game to try to find his game again. He is averaging just 7.7 points and 4.5 rebounds per game, and he is only shooting 35.7 percent from the field, but this is the type of game that he is going to be needed in against his former mates.
Join the BTB Expert Handicappers right now! Click Here for our guaranteed NBA picks
The Final Word: Dallas is clearly the better of these two teams right now, and it is going to show on Wednesday night. These meetings aren't going to help out the Lakers, and they might prove to be detrimental. Dirk and the Mavs should roll into the All-Star Break with another relatively easy victory on Wednesday.
Los Angeles Lakers @ Dallas Mavericks Free Pick: Dallas Mavericks -4.5
The following two tabs change content below.
Adam Markowitz
is a staff writer living in the Orlando area. He has covered NFL, MLB, college football, CFL, AFL, NBA, college basketball, NASCAR, golf, tennis, and the NHL for a number of various outlets in his career, and he has been published by a number of different media outlets, including the Orlando Sentinel and the Wall Street Journal.
Latest posts by Adam Markowitz (see all)