NBA Pick: Denver Nuggets @ Los Angeles Lakers Preview
The Los Angeles Lakers start off their NBA playoff campaign on Sunday at 3:30, when they take on the Denver Nuggets in what could be a very high scoring series.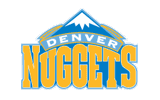 The Nuggets know that they are going to have to use all of their players in the rotation to be able to stop the star power that the Lakers have to throw at them. Danilo Gallinari has totally fallen off the face of the earth and went from the top scorer on the team to the third leading scorer at 14.6 points per game. Meanwhile, Arron Afflalo has picked up the slack and has gotten to 15.2 points per game, while Ty Lawson is good for 16.4 points and 6.6 assists per game. Al Harrington, JaVale McGee, and Kenneth Faried are all double-double point scorers as well, and Andre Miller has proven to be a good backup guard to Lawson. Of course, none of these players are what you would call stars in this league, and in the end, all of the stats are really a product of the way that Head Coach George Karl has his team running up and down the court, and this really isn't necessarily a reflection on just how good any of these players really are.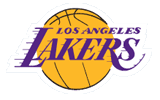 This is clearly going to be a two-week stretch that defines the Lakers for the next several years. Losing this series would probably end up resulting in the firing of Head Coach Mike Brown, and it might be a sign that this team is going to be down the drain in the very near future. Kobe Bryant has been hurt and missed time, and that's not usually something that we see happening for a man that has a tremendous tolerance for pain. Bryant just missed the scoring title, averaging 27.9 points per game this year. Andrew Bynum really came on strong this year after some ups and downs with the coaching staff, and he ended the year at 18.7 points and 11.8 boards per game. Pau Gasol also averaged a double-double this year at 17.4 points and 10.4 rebounds per game. Of course, the rest of this squad just isn't all that great. Ramon Sessions has been a good addition this year at the deadline, but outside of that, no one averaged more than 7.8 points per game on the campaign. Someone, whether it be Steve Blake, Jordan Hill, or Devin Ebanks really needs to step up to replace the suspended Metta World Peace.
Join the BTB Expert Handicappers right now! Click Here for our guaranteed NBA picks
The Final Word: The Lakers are the better team in this series, but we don't think that it is by all that much. The Nuggs look and feel awfully sharp at such a small point spread of 5.5, and we think that they are going to at least stick inside of this number on Sunday. Don't be shocked if they pull off the upset as well.
Denver Nuggets @ Los Angeles Lakers Free Pick: Denver Nuggets +5.5
The following two tabs change content below.
Adam Markowitz
is a staff writer living in the Orlando area. He has covered NFL, MLB, college football, CFL, AFL, NBA, college basketball, NASCAR, golf, tennis, and the NHL for a number of various outlets in his career, and he has been published by a number of different media outlets, including the Orlando Sentinel and the Wall Street Journal.
Latest posts by Adam Markowitz (see all)