NBA Pick: Dallas Mavericks @ Los Angeles Lakers Preview
Updated: January 15, 2012


Last year in the playoffs, the Dallas Mavericks exposed the Los Angeles Lakers en route to their first NBA title. Now, the two teams meet for the first time since that point in Tinseltown on Martin Luther King Day in NBA betting action.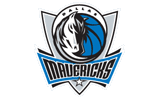 The man that is going to have a heck of a lot to prove in this one is Lamar Odom. Odom was essentially dealt to the Mavericks for nothing but money and a trade exception in the offseason, and he is going to want to make his old team pay for getting rid of him. That being said, he has had a terrible start to his season. He is still only averaging 6.8 points per game and is shooting just 31.2 percent from the field. Jason Terry absolutely crippled LA last year in the playoffs with his long range shooting. "The Jet" is still killing teams, shooting 45.1 percent from downtown, and he is averaging 14.9 points per game. Shawn Marion and Vince Carter are starting to get their stats up, and they are going to need to if Dirk Nowitzki doesn't really get going. Nowitzki has averaged at least 21 points per game for 11 straight seasons, and this year, he is only good for 17.7 points per game. Of course, the Mavericks took a long time to get going this year, but they have won five in a row both SU and ATS coming into this battle at Staples Center.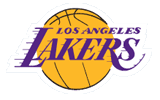 The Lakers are 9-5 this year, but they just don't feel like they are really all that great. It seems as though every time LA runs up against one of the better teams in the league, it gets beaten. Case in point: The Lakers scored five straight wins, but none of those five victories came against teams that probably aren't going to get into the postseason. But when the Los Angeles Clippers turned up on the schedule, the Lakers were beaten in their own building as the "visitors." Scores are down this year, and LA is no exception. The team is only averaging 94.7 points per game this year, and it only has one game this whole season in which it scored 100 points or more. That being said, Kobe Bryant has just been on a totally different level, and he is sure to be the man that is leading in the MVP voting at this point early in the season. Bryant has had at least 40 points in four straight games, and he has scored at least 30 in seven out of eight. He is averaging 32.0 points per game to go with his 5.9 boards and 5.4 assists per game.
Dallas Mavericks @ Los Angeles Lakers Trends: The Mavericks are 12-3-1 ATS in their last 16 road games, including winning twice in this building as underdogs in the first two games of their playoff series. Dallas is 35-16 ATS in its last 51 against the Pacific Division. The Lakers are only 17-35 ATS in their last 52 games at home against teams with a losing road record.
Join the BTB Expert Handicappers right now! Click Here for our guaranteed NBA picks
The following two tabs change content below.
Adam Markowitz
is a staff writer living in the Orlando area. He has covered NFL, MLB, college football, CFL, AFL, NBA, college basketball, NASCAR, golf, tennis, and the NHL for a number of various outlets in his career, and he has been published by a number of different media outlets, including the Orlando Sentinel and the Wall Street Journal.
Latest posts by Adam Markowitz (see all)