NBA Pick: Dallas Mavericks @ Boston Celtics Preview
Updated: January 11, 2012


Both the Boston Celtics and the Dallas Mavericks are going to try to get over the .500 mark when the two duke it out in a nationally televised NBA betting showdown on Wednesday night on ESPN.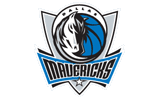 The Mavericks are back in the win column once again, and on Tuesday night, they looked awfully impressive in doing so against the Detroit Pistons in a game that was really never all that close. It was their first win of the season on the road, and it was the second really convincing victory that the team came up with in a row. The squad has only played one truly bad game over the course of its last five, and that came on the road against a San Antonio Spurs outfit that looks like it is going to be insanely tough to beat on their home court this year. Offensive contributions are starting to creep up for both Vince Carter and Shawn Marion. These two players should both be averaging double digits in scoring per game, and neither is quite there yet, but both are inching in the right direction. It is still concerning that Lamar Odom, off of another poor shooting night in Detroit, can't seem to hit the backside of a barn at this point, as he is shooting under 30 percent from the field. Dirk Nowitzki still really hasn't had that game this year that makes you go "Wow!" but this might be the spot for it to happen in.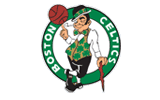 We know that the Celtics have had a tough schedule this year, but they just haven't looked all that great regardless of who the opponents have been. Sure, this is a team with some names on it, and Ray Allen is probably overachieving on the season to make us think that he has found the Fountain of Youth, but the truth of the matter is that this is a team that just isn't that great. We don't believe that Allen can keep it up, and Kevin Garnett is going to have a tough time finding someone to guard in this matchup against an athletic team. Brandon Bass will really need to pick it up defensively, likely against Nowitzki for the most part, and if he doesn't, it could be another one of these games where Boston struggles to stop its opponents, especially late in the shot clock when things really need to tighten up. It is also really concerning that this team is getting outrebounded on the average night, something that really shouldn't ever happen. If the Celtics ever stop knocking down an insane rate of three pointers (currently 45.4 percent), they could be in a lot of trouble.
Dallas Mavericks @ Boston Celtics Trends: The Mavs are only 3-9 ATS in the last 12 meetings between these teams, though they did win both games last season SU and have taken two straight here in the Garden. The C's are just 2-7 ATS in their last nine games against the Southwest Division. Dallas is 11-3-1 ATS in its last 14 on the road, though a lot of that success came in the playoffs last year, just as that success has helped it to a 25-8-2 ATS mark in its last 35 games overall in spite of its iffy 6-4 ATS mark thus far on the season.
Join the BTB Expert Handicappers right now! Click Here for our guaranteed NBA picks
The following two tabs change content below.
Adam Markowitz
is a staff writer living in the Orlando area. He has covered NFL, MLB, college football, CFL, AFL, NBA, college basketball, NASCAR, golf, tennis, and the NHL for a number of various outlets in his career, and he has been published by a number of different media outlets, including the Orlando Sentinel and the Wall Street Journal.
Latest posts by Adam Markowitz (see all)