NBA Pick: Boston Celtics @ Dallas Mavericks Preview
Updated: February 20, 2012


The Dallas Mavericks have started to get their stride, and they are going to try to beat the NBA betting lines against the veteran Boston Celtics on President's Day.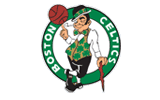 The Celtics are just hanging around at .500 right now, and they really don't seem like they are going to get all that far away from that mark one way or the other this year. They are an aging team that at times, is really showing that age. The team has lost three in a row and five out of six, and it only has one cover dating back to February 5th, making it 1-6 ATS in its last seven games. In this stretch, it only has one game with more than 88 points scored, and though this is a solid team defensively and scoring is down this year, it is clear that that isn't going to cut it if the C's home to really be a factor come the playoffs this year. Kevin Garnett is expected to miss Monday's tussle, while Brandon Bass is already out of the lineup as well. It is again creating a big time problem at forward and center, and the more that we see, the more that we are convinced that Chris Wilcox and Jermaine O'Neal just aren't going to cut it as starters in this league on contending teams.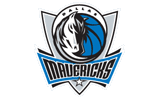 Getting Jason Terry back in the lineup to bring off the bench is great for the Mavericks, though they did become victims of Linsanity on Sunday against the New York Knicks at Madison Square Garden. They have a long trip to get back home, but they are going to feel good about playing here at the American Airlines Center, where they had won their final three games before embarking on this most recent road trip. Even in defeat, there were definitely some good signs for the Mavs. Vince Carter and Jason Kidd got their shots, and Shawn Marion had some healthy contributions as well. Dirk Nowitzki was a man child, coming up with 34 points on 11-of-20 shooting, and he was able to get to the foul line by driving the lane quite a bit. These are the things that have made the Mavericks dangerous in the Western Conference, and if they keep this up, they are going to once again be a force in the playoffs and legitimate contenders to defend their first ever NBA title.
Join the BTB Expert Handicappers right now! Click Here for our guaranteed NBA picks
The Final Word: We backed the Mavs yesterday here at Bang the Book, and we are going to do so again versus another Atlantic Division foe. Boston just doesn't have the goods to stick around for the most part in a game like this one, and more often than not, especially with as poorly as the Celtics are playing offensively, they are going to be beaten by double digits in this game.
Boston Celtics @ Dallas Mavericks Free Pick: Dallas Mavericks -6
The following two tabs change content below.
Adam Markowitz
is a staff writer living in the Orlando area. He has covered NFL, MLB, college football, CFL, AFL, NBA, college basketball, NASCAR, golf, tennis, and the NHL for a number of various outlets in his career, and he has been published by a number of different media outlets, including the Orlando Sentinel and the Wall Street Journal.
Latest posts by Adam Markowitz (see all)