NBA Free Picks: 2010-11 Pacific Division Preview
Updated: October 24, 2010
When push really comes to shove, betting on the NBA in the Pacific Division starts and ends with the Los Angeles Lakers. There are just no teams in this pack that can hunt down the defending champs, and unless something severely goes wrong, the rest of these teams are only trying to get into the playoffs as one of the lower seeds to try to get some experience for future seasons.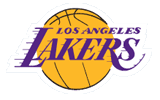 Los Angeles Lakers (57-25, 33-46-3 ATS in 2009) (-600 to win Pacific Division @ BetUS Sportsbook) – Yawn. Another year. Another season of watching the Lakers hang some banners. G Kobe Bryant is as good as there has ever been in the NBA, and he isn't stopping until he has rings for all of his hands and all of his toes. G Derek Fisher is back to run the Triangle Offense again, but there is a real question as to whether or not there is anyone else behind him that can lead the way if he gets hurt. Picking up F Matt Barnes was great for some tough depth off the bench, but F Lamar Odom is still one of the best candidates for Sixth Man of the Year in the game. F Pau Gasol just needs to stay healthy as well, and any added time that C Andrew Bynum can give this year is just an added bonus. Don't be shocked to see the men from Tinseltown end up with the best record in basketball.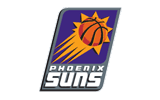 Phoenix Suns (54-28, 48-33-1 ATS in 2009) (+750 to win Pacific Division @ BetUS Sportsbook) – The sad thing for Phoenix is that it can win 50 games this year and be the No. 7 seed in the Western Conference if it isn't careful. It did a great job last season nailing down the No. 4 seed and running into the second round of the playoffs, but this is just not a team capable of duplicating that feat this year. We love picking up F Hedo Turkoglu, as we feel that playing in a wide open offense can really help out his game dramatically like it did two years ago with the Orlando Magic. However, losing F Amare Stoudemire will just prove to be too costly. There is a point guard in waiting in G Goran Dragic, which is what made G Leandro Barbosa disposable, but G Steve Nash still has to be an MVP if this team has any hopes of even making it back to the playoffs. The godsend is that the rest of this division is putrid.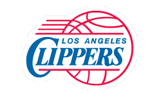 Los Angeles Clippers (29-53, 35-46-1 ATS in 2009) (+1000 to win Pacific Division @ BetUS Sportsbook) – You know it's bad when the Clip Joint is the middle choice in your division to take down the crown. Sure, we love F Blake Griffin. The man child is probably going to score 20 points every single night and haul in 15 boards every single night, just like he did with the Oklahoma Sooners two years ago. However, he can't do it all. G Baron Davis has watched the game go past him, and we aren't so sure that the youthful G Eric Bledsoe is really ready at this level to play or not. C Chris Kaman is a potential double-double man every single night as well. Don't get us wrong. LA has the ability to get into the back end of the playoffs this year in the West. However, to even remotely think about becoming the top team playing at the Staples Center is ludicrous… at best.
Golden State Warriors (26-56, 47-34-1 ATS in 2009) (+1600 to win Pacific Division @ BetUS Sportsbook) – If there was ever such a thing as a great fantasy basketball team that just didn't work on the court together, this is it! You know that every given trip down the court, if the ball ends up in the hands of G Stephen Curry or G Monta Ellis that the ball is being shot, most likely without it ever being passed. If this team has a 35 24 second violations on the season, we'd be absolutely shocked. Sure, one of those two could go off at any given moment for a huge game and single handedly beat anyone in the NBA, but let's be real. When these two clowns jack up 40 shots per game between them, that is really going to waste the talents of F David Lee, the prize acquisition of the offseason. Someone has to get in the heads of Ellis and Curry that the whole team doesn't revolve around them, and if that happens, then maybe we can talk about the Warriors as a prospective playoff team.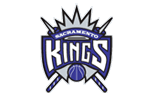 Sacramento Kings (25-57, 39-39-4 ATS in 2009) (+2000 to win Pacific Division @ BetUS Sportsbook) – Hey G Tyreke Evans… Were you just listening to that conversation we just had? You can't throw 20-25 shots per game at the backboard and hope that ten of them drop, especially when you're a point guard on a talented team. We're a little surprised that the Kings are the longest shot on the board in this division, as we know that F DeMarcus Cousins and C Jason Thompson could make up the best inside duo in the division if Gasol and Bynum aren't healthy at the same time. We aren't so sure about G Antoine Wright at the '2', nor are we thrilled about the depth of this team. F Omri Casspi was a sparkplug off the bench last year, and many think that he could be a real candidate for Sixth Man of the Year if he doesn't overtake either Cousins or F Donte Greene for a starting job.
The following two tabs change content below.