NBA Free Picks: 2010-11 Northwest Division Preview
Updated: October 24, 2010
Four teams were separated by just three games last year in the Northwest Division, and it should come as no surprise that the battle really came down to the very last day of the season to determine how the seedings were going to work in the playoffs. NBA betting action should be tight all season long in this division, as there are at least three, and probably four contenders to this crown.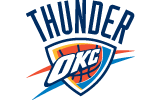 Oklahoma City Thunder (50-32, 48-34 ATS in 2009) (+125 to win Northwest Division @ BetUS Sportsbook) – You've been Thunder Struck! The Thunder put their team together the right way, and this is probably the year that it is going to play dividends. Once just a has been in the NBA, F Kevin Durant has changed the Seattle/Oklahoma City franchise into one of the model organizations in the NBA, as was demonstrated last year when the Thunder challenged the eventual NBA champs, the Los Angeles Lakers for six tremendous games in last year's playoffs. The combination of G Russell Westbrook, G James Harden, and F Jeff Green are only going to be getting better as the year goes on. The only thing that this team is really lacking in a big man, and if they are close enough to believe that they can win the NBA Championship this year, don't be shocked to see the Thunder go out and make the big time move before the trade deadline.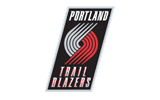 Portland Trailblazers (59-32, 44-36-2 ATS in 2009) (+275 to win Northwest Division @ BetUS Sportsbook) – The Trail Blazers were one of the toughest teams in the NBA to tame last year at home. It was amazing that these guys hung around with the Phoenix Suns even without the services of G Brandon Roy for the majority of the series. Roy should be healthy once again, but it is always a question as to whether or not C Greg Oden is going to be. If Oden is, he is one of the biggest forces in the Western Conference. However, thanks to all of his injuries, he really hasn't had a chance to shine on the big stage, and it is unknown whether he can really ball for the full 82 game season. Portland is a risky venture, as this is a team that might have played over its head last season.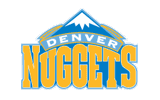 Denver Nuggets (53-29, 48-34 ATS in 2009) (+400 to win Northwest Division @ BetUS Sportsbook) – At least on paper, the Nuggets look to be in great shape. They're coming off of a division title, they only lost seven games at home all season long, they still have one of the best point guards in the league in G Chauncey Billups and a great backup in G Ty Lawson, and they are deep on the inside with C Nene Hilario, C Chris Andersen, F Al Harrington, and F Kenyon Martin. The question is all about Melo. F Carmelo Anthony reportedly wants out of the Rockies, and he would love to come East where he could play with some more national attention. Depending on if and when Anthony gets traded, this entire team could change for either the better or worse. You probably don't want to take a chance and make your NBA predictions on these guys.
Utah Jazz (53-29, 49-30-3 ATS in 2009) (+500 to win Northwest Division @ BetUS Sportsbook) – Does anyone realize that the Jazz really stole F Al Jefferson from the Minnesota Timberwolves in the offseason? That really makes this team incredibly deep in the 3-4-5 department, as C Mehmet Okur, F Paul Millsap, F Andrei Kirilenko, and F Gordon Hayward are all fantastic players as well. The issues for the Jazz are going to come in the backcourt. At least right now, G Deron Williams is sort of by himself. Yes, he is one of the best backcourt men in the entire NBA, but he really doesn't have any huge help at the No. 2. The talk has been swirling that one or more of the big men could be packaged together sooner than later to bring a real swingman to the team, which could make Utah the team to top.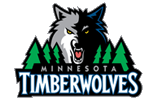 Minnesota Timberwolves (15-67, 37-44-1 ATS in 2009) (+2000 to win Northwest Division @ BetUS Sportsbook) – We hope that the T'Wolves haven't printed their playoff tickets for this year… or next year… or the year after that… This franchise is just in total disarray right now and really isn't going to recover any time in the near future. Giving C Darko Milicic a huge contract makes absolutely no sense whatsoever, and in spite of the fact that this was a team that drafted three point guards in the first round of the NBA Draft two years ago, it still doesn't have a viable option to run the offense. We do love the pick of F Wesley Johnson this year, but unless either he, F Kevin Love, or F Michael Beasley thinks they are becoming a 20+ points per game man, this team is, at best a 20 win club in 2010.
The following two tabs change content below.