NBA Free Picks: 2010-11 Central Division Preview
Updated: October 24, 2010
My, how the face of this division changed in a heartbeat! The departure of F LeBron James from the Cleveland Cavaliers has really left this division in flux. This is perhaps the most open of the six divisions this year, though there is an odds on favorite to look at. This could be a division full of surprises though, and is certainly one that you are going to want to keep a close eye on when analyzing the NBA odds for 2010-11.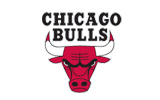 Chicago Bulls (41-41, 42-38-2 ATS in 2009) (-125 to win Central Division @ BetUS Sportsbook) – We aren't so sure whether it is the addition of HC Tom Thibodeau or just the fact that there is a slew of talk around this team this year, but the Baby Bulls are drawing a ton of attention. They are the slight odds on choices on the basketball odds to win the Central Division this year, and they are going to be very tough to beat, especially at home, where they won 24 games a season ago. C Joakim Noah is going to be the key man to watch, as he has the intensity in the post that Thibodeau is craving. G Derrick Rose is going to be asked to be more of a distributor this year than a scorer, but you shouldn't worry. He'll still be scoring upwards of 20 points on most nights. Keep an eye on G Ronnie Brewer. He was a great acquisition in this offseason and was a bit of a consolation prize for missing out on all of the top names that free agency had to offer this year.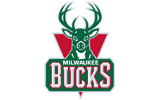 Milwaukee Bucks (46-36, 52-28-2 ATS in 2009) (+200 to win Central Division @ BetUS Sportsbook) – There wasn't a team in the NBA down the stretch last season that was playing better ball than the Bucks, and it was a real shame that C Andrew Bogut went down with an injury that knocked him out of the entire series with the Atlanta Hawks in the first round of the playoffs. HC Scott Skiles is perhaps the most underrated young gun in the NBA right now, and he has a heck of a team to work with, even if G Michael Redd doesn't suit up this season. G John Salmons and G Brandon Jennings make up a fantastic backcourt, and with the scoring abilities of Fs Corey Maggette and Ersan Ilyasova, there are certainly plenty of scoring options in Milwaukee. Depth might be called into question just a bit, as the bench is weak for this team. However, if the Bucks can continue to dominate the Bradley Center, they are going to very much so be alive in this division title race by the time it is said and done.
Click Here For Bonus Offers Only Available to Bang the Book Customers @ BetUS! Tip Off Your NBA Betting Season With a 60% Bonus By Clicking This Link!
(**Must Use Promo Code BTB60 For 60% Deposit Bonus**)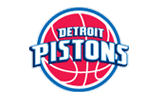 Detroit Pistons (27-55, 34-46-2 ATS ATS in 2009) (+700 to win Central Division @ BetUS Sportsbook) – This Detroit team is one that is tough to figure out, because you never know when the self-destruct button is going to be pushed, and there could be a fire sale at any given moment. It is fairly clear that the trio of C Ben Wallace, F Tayshaun Prince, and G Richard Hamilton just isn't as good as it was a half a decade ago. We think that youngsters, F Charlie Villanueva and G Rodney Stuckey could be ones to watch this year, and if G Ben Gordon and G Tracy McGrady ever really decide that they want to return to their forms from a few seasons ago, this could be a team to watch out for. However, the reality is that Stuckey is captaining a team of has beens, and this is a squad that really needs to be torn apart and rebuilt once again. Another last place finish in the Central certainly isn't out of the question.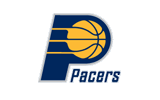 Indiana Pacers (32-50, 40-41-1 ATS in 2009) (+1000 to win Central Division @ BetUS Sportsbook) – F Danny Granger really has to want to shoot himself between the eyes when he looks around and sees the lack of talent on this team. We know that C Roy Hibbert has the body build to be fantastic, but between he, F Tyler Hansbrough, F Josh McRoberts, and G Mike Dunleavy, you have a ton of guys that try really hard that probably aren't really worth being called NBAers. It's a sin as well. G TJ Ford and G Darren Collison could make up a fantastic 1-2 punch at point guard. This team will win games this year on hustle and outworking the opposition, but any team that doesn't take it for granted is probably going to ultimately prove to be victorious a lot more often than not. Don't be shocked to see Collison be a real star, but unless this is a team that has improved drastically in the summer, the Pacers won't be contenders this year for anything but perhaps the last few playoff spots in the lousy East.
Cleveland Cavaliers (61-21, 38-43-1 ATS in 2009) (+1400 to win Central Division @ BetUS Sportsbook) – Never before have we seen one man change the NBA odds so much with his departure. Now, it's true that the Cavs aren't going to be the favorites to win this division any longer, nor are they probably going to challenge for the divisional crown. However, this isn't the worse team in this division. F Anderson Varejao could become the new man to rally around, as he has a ton of spunk and will be looking forward to popping his former teammate in the mouth when Cleveland takes on the Miami Heat. F Antawn Jamison has to want to know what he did wrong to go from the Washington Wizards to this dump in the span of a year, but he can really put this team on his back if he wants to. G Mo Williams is a pure scorer, and there are still enough pieces to the puzzle to get this team to the second season. From there, it would be mighty interesting to see if the experience that this crew picked up in seasons past could change the future.
The following two tabs change content below.