NBA Free Pick: New Jersey Nets @ Los Angeles Lakers 4/3/12
The Los Angeles Lakers hope to continue their march towards the postseason in NBA betting action on Tuesday night when they face off with the New Jersey Nets.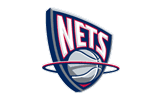 The Nets have caught a tad bit of fire of late, winning three in a row and putting up some awesome offensive numbers in those clashes. The team has dropped at least 100 points in all three games, though we know that a win in this one would be a heck of a lot more impressive than the victories over the Golden State Warriors, Sacramento Kings, and Indiana Pacers. The truth of the matter is that this team is a heck of a lot better than your average 19-win team right now. The talent that is on this squad is that of a postseason contender, and we have been waiting for the team to really come together this year. Gerald Wallace has made a big time difference. He has averaged 15.6 points and 7.4 rebounds per game since coming over from the Portland Trail Blazers, and he and Deron Williams really make a formidable pair. Add into the mix Kris Humphries, Anthony Morrow, Marshon Brooks, and Brook Lopez (once he is healthy), and we definitely see the potential there. Of course, the question is whether Williams is going to leave in the offseason, and if he does, it could throw the Nets into flux going into Brooklyn next year.
Join the BTB Expert Handicappers right now! Click Here for our guaranteed NBA picks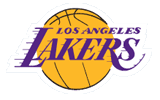 The Lakers could have some problems in this one if Andrew Bynum isn't going to be in the lineup. He has an ankle injury that caused him to play just 10 minutes in the win over the Golden State Warriors two nights ago. That being said, the reason that LA won that game is because of the play of the rest of its starters. Pau Gasol had 26 points, 11 boards, six assists, and three blocked shots, while Ramon Sessions had 23 points and nine assists. Of course, the man of the hour was Kobe Bryant, who was coming off of a dreadful game against the New Orleans Hornets. Kobe rebounded with 40 points in the win over Golden State, proving that he is once again back on track and ready to go for the rest of the regular season. Still, this is a team that has covered just one game in its last 10, and it is clear that the point spreads are really just too high on a consistent basis right now with this team.
The Final Word: We just aren't all that much for the Lakers in this one. We think that they are still overrated, especially without Bynum playing at 100%. We know that we are going to be getting a heck of a lot of points in this one. The combination of LA's 0-8 ATS streak in its last eight home games and the fact that the road team is 11-4-2 ATS in the last 17 clashes in this series is good enough for us.
New Jersey Nets @ Los Angeles Lakers Pick: New Jersey Nets
The following two tabs change content below.
Adam Markowitz
is a staff writer living in the Orlando area. He has covered NFL, MLB, college football, CFL, AFL, NBA, college basketball, NASCAR, golf, tennis, and the NHL for a number of various outlets in his career, and he has been published by a number of different media outlets, including the Orlando Sentinel and the Wall Street Journal.
Latest posts by Adam Markowitz (see all)