NBA Betting: Chicago Bulls vs. Indiana Pacers Game 3 Pick
For a 1/8 series, the Chicago Bulls and Indiana Pacers have really been relatively evenly matched. Still, the Bulls have the 2-0 series lead coming back to Conseco Fieldhouse, and they'll try to put the clamps on this one on Thursday night.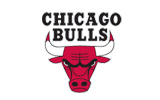 The Bulls knew that it wasn't going to be easy in the playoffs, especially in the Eastern Conference, but they really thought that getting through Indiana was going to be a snap. Things just haven't turned out to be like that. The Pacers have stuck in front of both numbers in this series, though Head Coach Tom Thibodeau definitely isn't going to be bothered by that fact, knowing that his team is up two to love. Has there been a man in this series (or in the entire NBA playoffs for that matter) that has been more impressive than Derrick Rose? The soon to be named league's MVP has been absolutely off the charts. He is averaging 37.5 points, 7.0 boards, and 6.0 assists per game, and he is really carrying the team all the way to the finish line. Joakim Noah really has been nowhere to be found, which is surprising for a man that averaged a double-double on the season. Luol Deng and Carlos Boozer are both putting up double digits in terms of points per game, but the real assassin has been Kyle Korver. Korver literally hasn't missed a three pointer in this series, knocking down all of his attempts to spark the team.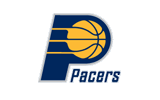 This was an uphill battle for the Pacers every step of the way, and they really deserve credit for hanging in there in the Windy City even if they don't end up ever winning a game in this best of seven set. Darren Collison is the man of the hour to watch out for. His ankle injury really proved to be costly to Indiana in Game 2, as it really forced the hands of men like AJ Price and TJ Ford at the point guard spot. Collison is hoping to be back on the court, though we're really not so sure how much he is going to be able to contribute to this series. For men playing in their first postseason though, guys like Tyler Hansbrough, Price, and Roy Hibbert are really playing well. These college phenoms are no strangers to the limelight, having played in March Madness, and they are combining to put up 34.0 points per game between them. The man of the hour is Danny Granger, though. The lanky forward out of New Mexico has averaged 21.5 points per game, and he is shooting right at 50.0 percent for the series.
Chicago Bulls vs. Indiana Pacers Pick: Indiana just doesn't have enough in this one. It might keep this one close for awhile, but when push really comes to shove, this is a series that belongs to the Bulls. Don't be surprised to see Rose and company deliver a knockout blow with a double digit win in Game 3. Go with the Bulls -4.
The following two tabs change content below.
Adam Markowitz
is a staff writer living in the Orlando area. He has covered NFL, MLB, college football, CFL, AFL, NBA, college basketball, NASCAR, golf, tennis, and the NHL for a number of various outlets in his career, and he has been published by a number of different media outlets, including the Orlando Sentinel and the Wall Street Journal.
Latest posts by Adam Markowitz (see all)