March Madness Picks: Big Sky Final – Weber State vs. Montana
The top two teams in the Big Sky are going to be meeting in what could be a fantastic showdown in college basketball betting action on Wednesday night, as the Montana Grizzlies take on the Weber State Wildcats.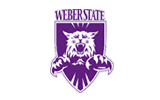 In other seasons, the 24-5 Wildcats might be well on their way to the NCAA Tournament in spite of the fact that they are playing in the Big Sky. However, this conference, save for Montana, was brutal this year, and the fact that they only split their season series certainly didn't help matters any. Weber State really didn't have any great wins outside of conference play either, and that won't help its case. As always, this is a team that runs up and down the court. An average of 77.8 points per game ranks No. 16 in the nation, and though this is a team that shoots the ball well, the key to all of those points is by shooting foul shots well. There aren't all that many free points that are left out there by the Wildcats, who have the top rated foul shooters in the nation, knocking down 81.0 percent of their attempts to the charity stripe as a team. Damian Lillard is a monster of a scorer, and he is averaging 24.4 points per game this year for Weber State. Scott Bamforth and Kyle Tresnak are both double digit point scorers as well, and all three will be called upon for big games in this one.
Join the BTB Expert Handicappers right now! Click Here for our guaranteed college basketball picks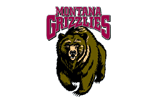 Montana has won 13 in a row, and it is a streak like that that will certainly catch the eyes of the Selection Committee. Unfortunately, the Grizzlies have the same lousy situation that Weber State does as well. The split against the Wildcats really didn't help matters, and though there was a great win over the Long Beach State 49ers, there really isn't a lot else to fall back upon out of conference. At least the Grizzlies played a schedule, though losses against the Colorado State Rams, San Francisco Dons, and Nevada Wolf Pack were losses all the same. The lack of depth on this team could come back to hurt, especially if Weber State can push the tempo. Montana only really uses its starting five, and in Tuesday's win over the Eastern Washington Eagles, it only used its bench for a grand total of 21 minutes. Will Cherry is one of the three men on this team to average at least double digits in scoring, and his 16.1 points per game leads the way for a team that is sneakily good offensively.
The Final Word: We thought that Weber State was the better team all season long, and we are going to stick with that thought on Wednesday night. There has been all sorts of carnage for top seeds in conference tourneys, and this might not be an exception. Take the Wildcats to go dancing.
Weber State Wildcats @ Montana Grizzlies Pick: Weber State Wildcats
The following two tabs change content below.
Adam Markowitz
is a staff writer living in the Orlando area. He has covered NFL, MLB, college football, CFL, AFL, NBA, college basketball, NASCAR, golf, tennis, and the NHL for a number of various outlets in his career, and he has been published by a number of different media outlets, including the Orlando Sentinel and the Wall Street Journal.
Latest posts by Adam Markowitz (see all)