Live NBA Playoffs Games: Miami Heat vs. Boston Celtics Game 4 Pick
The Boston Celtics took the best shot of the Miami Heat in South Beach last week. However, on Saturday, they stormed back and claimed Game 3 of the Eastern Conference Semifinals to cut their series deficit in half. The boys from Beantown will try to level things up on Monday night at TD Garden in NBA betting action.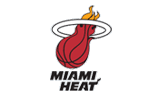 Miami had to know that a game like this was coming. The Heat just had no answers for anything that the Celtics were doing offensively, especially since Rajon Rondo did his best Willis Reed impersonation. Offensively, things weren't really going all that well for the big boys either. Chris Bosh only scored six points and had five rebounds, and he shot just 1-of-6 from the field. Mike Bibby also went 0-for-5, while Dwyane Wade and LeBron James were nothing to write home about either. Wade scored 23 points and had seven assists with six rebounds, while James had one of the worst games of his postseason career, scoring just 15 points. In fact, it was the bench that really stepped up, of all things for Miami. Joel Anthony, normally known as nothing but a defender, scored 12 points and had 11 rebounds. The second leading scorer on the team though, was Mario Chalmers, who accounted for 17 points on 7-of-9 shooting. The bench shot 15-of-25 from the floor. The starters went just 16-of-48.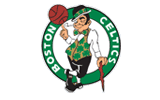 Head Coach Doc Rivers called upon his bigs to be able to shut down the Miami attack, knowing that his team wasn't going to be able to score 100+ points in this series on a relatively regular basis. What he ended up getting was a Herculean effort from the smallest guy on the court. Those who saw Willis Reed play for the New York Knicks know that he scored two baskets in the game in which he limped onto the court at Madison Square Garden. This was a similar feat by Rondo. After dislocating his elbow and returning to the court, Rondo really only had one fantastic play, a steal and a dunk on the other end of the court. However, it was that play that ended up really sealing the deal and putting Miami away for good in Game 3. Rondo should be alright to go in Game 4, but he is going to have to his work cut out for him with that pain in his elbow. Shaquille O'Neal was back on the court, but his two points was of no significance. Instead, it was Kevin Garnett that did the job in the paint, scoring 28 points and pulling down a game high 18 boards. Paul Pierce shot 9-of-20 from the field and hit five three point baskets, accounting for 27 points. Ray Allen scored 15. Delonte West had 11 to lead all scorers off of the bench.
Miami Heat vs. Boston Celtics Pick: This is expected to be one heck of a series, and when push comes to shove, the Celtics are going to make a series out of this. Miami might end up winning when push comes to shove, but how can we go against Boston in a virtual pick 'em situation after that comeback by Rondo on Saturday? Take the Celtics +1.
The following two tabs change content below.
Aaron Ryan
Aaron Ryan has been in the sportswriting biz since the late-90s, and he has worked side by side with some of the best and brightest in sports gambling. Always searching for the best trends in sports, Andrew uses his brilliant math mind to his advantage to beat the books.
Latest posts by Aaron Ryan (see all)