Live NBA Playoffs Games: Boston Celtics vs. Miami Heat Game 5 Pick
The Miami Heat are rightfully the favorites on the odds to win the NBA Finals, as they really are playing the best ball of any of the seven teams that are left standing in the chance for basketball's biggest prize. On Wednesday night, they can close out their hated nemesis, the Boston Celtics down in South Beach.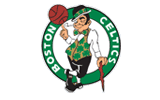 Boston is definitely on the ropes in this one, and if it doesn't find some way to really have a phenomenal game, it seems as though this series is over. The Celtics really just look like they have gotten the life taken right out of them, and, much like the team that beat them in the NBA Finals last year, the Los Angeles Lakers, it really does look like this is a team that has gotten very, very old, very, very quickly. Rajon Rondo's injured elbow is clearly hampering him even though he didn't turn up on the injury report for Game 4. He only has 16 total points and 16 total assists in these last two games, numbers which just aren't going to cut it for the man that is arguably the heart and soul of the team. Rondo is also just 25 years old, making him the man that is going to carry this team into the future as well. Paul Pierce is 33, Ray Allen is just short of 36, Kevin Garnett will be 35 next week, and we aren't even going to mention how old Jermaine O'Neal and Shaquille O'Neal are. Though Pierce, Allen, and Garnett all still have game, it's just not as good as the game that the threesome of the Heat are bringing to the table, and it is really showing, especially late in games.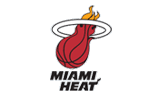 If Chris Bosh was really intimidated by the TD Garden crowd in Game 3, he certainly figured out how to get over it quickly before Game 4. The Miami big man was able to come up with 20 points and 12 boards in 45 minutes on the court on Monday night, and he had the big time put back in overtime that essentially put the game away once and for all. Dwyane Wade dropped 28 points and had nine rebounds, while LeBron James had 35 points and 14 boards. These three came up with a total of 83 of the team's 98 points in the game, and they either scored or assisted on the final 63 points that Miami scored in the game. Simply put, that's a remarkable stat, and it's one that there isn't a team in the NBA could replicate. Head Coach Erik Spoelstra has a team that is playing incredibly well on both sides of the court. His defense is coming up big by holding teams to 97 points or fewer in all nine playoff games this year. That's why the team isn't just 7-2 SU, but 6-3 ATS against the NBA odds as well.
Boston Celtics vs. Miami Heat Pick: Though we could see the Celtics sticking inside of the number in this one, we sort of feel like we'd just be hoping to lose by fewer than seven points. Instead, we know that Miami has the confidence to be able to go out there and take the bull by the horns to put Boston away once and for all. In the game that will make sure there are two new participants in the NBA Finals this year, go with the Heat -7.
The following two tabs change content below.
Adam Markowitz
is a staff writer living in the Orlando area. He has covered NFL, MLB, college football, CFL, AFL, NBA, college basketball, NASCAR, golf, tennis, and the NHL for a number of various outlets in his career, and he has been published by a number of different media outlets, including the Orlando Sentinel and the Wall Street Journal.
Latest posts by Adam Markowitz (see all)