Live NBA Playoffs: Dallas Mavericks vs. Portland Trail Blazers Pick Game 4
The home team has won three straight games in the 3/6 series of the Western Conference Quarterfinals. If this NBA betting trend holds, the Portland Trail Blazers will knot this series up at two games apiece. If not though, the Dallas Mavericks will be proud owners of a 3-1 series lead going back to the Lone Star State. Game 4 from the Rose Garden tips on Saturday at 5:00 ET.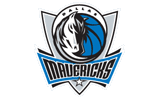 If you're a fan of the Mavs in NBA playoffs betting action, you have to be thrilled with the way that some things have gone, and brutally disappointed in others. The defense is really playing well, holding the Blazers down to just 89.0 points per game. In other good news, Dirk Nowitzki is well above his season scoring average at 28.7 points per game in the postseason, and he is accounting for 8.7 boards per game. No one is playing with more tenacity arguably in the entire postseason than Nowitzki, most likely because he really feels the pressure having never brought a title to Big D. Jason Kidd is becoming a tremendous scorer again all of a sudden, especially from the outside. Normally a distributor, it's shocking that Kidd is averaging 16.7 points per game in this series. Almost as surprising is that Peja Stojakovic has been good for 11.3 points per game. The bad news though, is that the other starters outside of Nowitzki and Kidd really haven't been all that good. Shawn Marion is only averaging 7.0 points per game, and the only other man on the entire team that is good for more than three points per game is Jose Barea.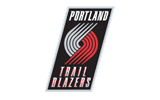 Even for a team that really preaches playing solid defense on a regular basis, we tend to think that the Blazers need to get up a go a little bit more in this series to try to get some more points on the board. Perhaps that means taking the reins off of Brandon Roy and giving him some more opportunities on the court. We know that Roy probably doesn't have 35 minutes in him any longer due to his bad knees, but we also know that the team was a heck of a lot better with him on the court in Game 3 than without him for the majority of Game 2. Roy played 24 minutes two nights ago and came up with 16 points, the best game that he has played in quite some time. Parlay all of that with the five men that are averaging double digits in terms of scoring per game, and you've got a winning combination against a great Dallas team. LaMarcus Aldridge has been the force on the inside as well, accounting for 23.7 points and 6.7 rebounds per game. Andre Miller is doing his thing as well at 17.3 point, 7.0 assists, and 4.0 boards per game. Gerald Wallace might need to pick it up just a tad, and Marcus Camby has really only been good for rebounds (though 12.0 of them per game is impressive).
Dallas Mavericks vs. Portland Trail Blazers Pick: Again, for a series that has been awfully close throughout, we hate laying more than a point or two. Four is a heck of a lot to be laying in this one, and we wouldn't be surprised, one way or the other, if this one ended up separated by less than that margin. That being said, we have to go with the Mavericks +4.
The following two tabs change content below.
Aaron Ryan
Aaron Ryan has been in the sportswriting biz since the late-90s, and he has worked side by side with some of the best and brightest in sports gambling. Always searching for the best trends in sports, Andrew uses his brilliant math mind to his advantage to beat the books.
Latest posts by Aaron Ryan (see all)