Live NBA Playoff Games: Memphis Grizzlies @ Oklahoma City Thunder Game 7 Prediction
After fighting tooth and nail for six games to a complete stalemate, the Oklahoma City Thunder and the Memphis Grizzlies are going to have at it once and for all in Game 7 on Sunday afternoon in the Sooner State, and this is definitely one that NBA betting fans are not going to want to miss.
When you think about NBA playoffs betting action this year, you think of stars. You think of Dirk Nowitzki or Derrick Rose or Dwight Howard or Kobe Bryant or Chris Paul or Kevin Durant, or LeBron James, or Dwyane Wade etc., etc. The names of Mike Conley Jr., Marc Gasol, and Zach Randolph just don't scare you right away, right? That's what the Grizz have been big time underdogs in this series from the get go and why many think that this is a game in which they have no chance of proving victorious. Yet if you look at the postseason as a whole and some of the numbers that have come up on the board, you have to be amazed at what this little bunch of misfits has been able to do. Randolph, who already has a ton of great games in this series, and Gasol, who also has had some epic showings, are both averaging double-doubles per game in the playoffs. They're coming up with a combined 37.9 points and 22.5 rebounds per game, and it is very clear that they are one of the, if not the best inside tandem in the game right now.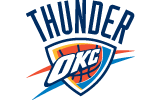 We know that playoff basketball is a heck of a lot different from regular season basketball, but the Thunder really need to revert back to their old ways in this decisive game. The pace of games has just been too slow and too sluggish for the Thunder's liking, and it would be a shock if they were to get knocked out of the playoffs without a fast run at the Grizz. Trying to get to 100+ points in this series has been virtually impossible, and that was really a formality seemingly every night in the regular season. Russell Westbrook, who typically was a decent shooter in the regular season, has shot just 41.1 percent. Durant, the same thing. He is at 45.1 percent from the floor in the playoffs. Sure, these two are doing their thing and coming up with 52.8 points per game between them, but they also have committed almost 6.5 turnovers per game between them, numbers which are just no acceptable. James Harden has been relegated to bench duties and is just barely hanging over double digits in scoring per game, and Serge Ibaka is only there thanks to his big time series against the Denver Nuggets in Round 1.
Oklahoma City Thunder vs. Memphis Grizzlies Pick: We're really not so sure which way that this last game is going to go in terms of the outright victory, and if we have to ask that question, we probably want the dog on the NBA odds. Memphis has played this series at its pace, and if that keeps up, this is going to be a great chance for the Grizz to shine and to make their first Western Conference Finals in team history. Grizzlies +6.5.
The following two tabs change content below.
Aaron Ryan
Aaron Ryan has been in the sportswriting biz since the late-90s, and he has worked side by side with some of the best and brightest in sports gambling. Always searching for the best trends in sports, Andrew uses his brilliant math mind to his advantage to beat the books.
Latest posts by Aaron Ryan (see all)