Hockey Pick: Vancouver Canucks @ Montreal Canadiens 12/8/11
Updated: December 7, 2011

Canadian teams that are having some trouble finding their way in NHL betting action early in the season meet in Quebec on Thursday night, where the Montreal Canadiens will host the Vancouver Canucks.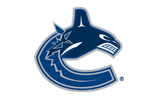 The Canucks really got off to a terrible start to the season, and they are only now just figuring out how to get back in the win column on a relatively consistent basis. They have won seven out of eight overall, and if this stretch, they have scored at least five goals four times. Vancouver is back in second place in the Northwest Division, though it is only right on the cusp of the playoffs. This is a bad time for a road trip for a team that was just 5-6-0 on the road before taking games at the Colorado Avalanche, Phoenix Coyotes, and San Jose Sharks at the end of November. This trip, though not generally against teams that are more difficult than the ones out West, is going to be a heck of a lot tougher, though. The next five games are all in the Eastern Time Zone, and these five are played in a span of just eight nights. Daniel Sedin has been on fire over the course of these last four games, scoring six goals and coming up with two assists. That includes a hat trick on Tuesday night against the Avs at home.
Meanwhile, the wait in French Canada for its team to really shine is starting to get very long. The Habs were expected to be down a tad this year, but not like this. They are in last place in the Northeast Division, and they have a long road ahead just to get back in the playoff picture. Their offense has been atrocious, scoring just 2.4 goals per game, and if this keeps up, there might be no way back towards the postseason. The squad has had six straight games with three goals or fewer scored, and it should come as no surprise that the team is just 1-5 in those six games. It would also help out dramatically if the Canadiens could win games that go longer than the first 60 minutes. In this skid, two games have been lost via a shootout, and one in overtime, and that just isn't going to cut it. Scott Gomez only has four assists and no goals on the season, and the veteran has been out of the lineup since right around Thanksgiving with a groin injury. He hopes to get back on the ice on Thursday night against Vancouver, but at least as of Wednesday morning, he was still listed as questionable.
Vancouver Canucks @ Montreal Canadiens Pick: The mojo right now around the Canadiens just isn't good, while it is starting to get repaired in Vancouver. The Canucks would love to get off to a strong start on this road trip, and we tend to think that they get the job done with another offensive barrage led by the Sedin twins.
NHL Pick: Vancouver Canucks
The following two tabs change content below.
Aaron Ryan
Aaron Ryan has been in the sportswriting biz since the late-90s, and he has worked side by side with some of the best and brightest in sports gambling. Always searching for the best trends in sports, Andrew uses his brilliant math mind to his advantage to beat the books.
Latest posts by Aaron Ryan (see all)