Hockey Pick: Philadelphia Flyers @ Tampa Bay Lightning 11/9/11
Updated: November 7, 2011

The St. Pete Times Forum will be the location of Wednesday night's top NHL betting battle on the ice, as the Philadelphia Flyers take on the Tampa Bay Lightning.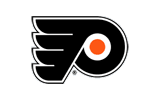 If you like a team that is just on fire offensively, look no further than the Flyers. They are averaging 4.0 goals per game this year, easily the best mark in the league, and that's due to the fact that they have scored at least seven goals three times already. Amazingly, a lot of this damage, such as the nine goals scored against the Columbus Blue Jackets on Saturday, has come without Chris Pronger in the lineup. Pronger is one of the best offensive defensemen in the league, and he is always missed in the lineup when he isn't out there. That being said, the team will have had three full days offense between the win against Columbus and this three game road trip, which starts on Wednesday night in Tampa Bay and includes stops at Florida and Carolina. If Pronger can't get back in the fold on Hump Day, we do expect him this weekend by the clash at the Florida Panthers. One area that has to improve is in net. This team ranks No. 23 in the league, and picking up Ilya Bryzgalov might not have been that great of a move. After all, he has six wins, but a questionable 2.94 GAA to show for his work this year.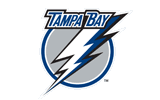 The Bolts are scoring goals in bunches as well. They've put at least four on the board five times in their last nine games to raise their scoring average up to 3.1 goals per game, No. 5 in the league. Amazingly, Steven Stamkos already has 10 goals on the year, and he looks like he is set to make yet another run at the 50 goal plateau. Martin St. Louis, his line mate has 11 assists, second on the team to Marc-Andre Bergeron, who is actually leading the team with 15 points thanks to his 13 assists. Again, there is a real problem in net, though. Neither Mathieu Garon nor Dwayne Roloson have been that sharp between the pipes. They do have seven wins between them, but they also have a combined GAA of right around 3.10, which isn't going to be good enough to carry this team into the playoffs once again. What we have to remember though, is that the team is amazing on its home ice, where it is 4-1 so far to show for its work this season.
Philadelphia Flyers @ Tampa Bay Lightning Pick: For whatever reason, teams just have a tough time playing in Tampa Bay. The Lightning are likely short favorites or short underdogs on a set of NHL odds that will inevitably be awfully tight, and that being the case, we're going to have to play on the hosts for the second week in a row. We cashed in against the Chicago Blackhawks and plan on doing the same on Wednesday night.
NHL Pick: Tampa Bay Lightning
The following two tabs change content below.
Aaron Ryan
Aaron Ryan has been in the sportswriting biz since the late-90s, and he has worked side by side with some of the best and brightest in sports gambling. Always searching for the best trends in sports, Andrew uses his brilliant math mind to his advantage to beat the books.
Latest posts by Aaron Ryan (see all)