Hockey Pick: Colorado Avalanche @ Pittsburgh Penguins 11/15/11
Updated: November 13, 2011

The Colorado Avalanche look to right the ship in NHL betting action on Tuesday night when they head to Consol Energy Arena to tango with the Pittsburgh Penguins.
Colorado has lost five out of six and seven out of nine coming into this brief two-game road trip at Pittsburgh and Minnesota. In this run, it has very predictably been the defense that has struggled and struggled mightily. The Avs have conceded at least four goals six times in their last 10 games, and they haven't held a team to fewer than two goals in a game since a 7-1 win against the Ottawa Senators on October 13th. Signing Semyon Varlamov was supposed to help out a team that was miserable defensively a season ago, but it has been anything but. Colorado is finding out the same thing that the Washington Capitals already knew, that Varlamov probably wasn't the greatest full-time net minder in the world. He has a 3.08 GAA and just five wins to show for 13 appearances. Meanwhile, the reserve goaltender, Jean-Sebastien Giguere, another castaway from a team that has struggled defensively in recent seasons, the Toronto Maple Leafs, has a 2.18 GAA and three victories in five starts. Offensively, Milan Hejduk is leading the club with seven goals, though both David Jones and Matt Duchene are right behind with six apiece.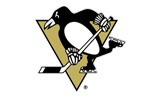 Now is Sidney Crosby coming back? It would seem ironic if he did get back in the lineup this week, as Pittsburgh's next game after this one is on the road at the Tampa Bay Lightning, the same venue in which he suffered the concussion that has now kept him out of the lineup for 10 months. There's a chance that Crosby could be back on Tuesday, but it's starting to sound more likely that a November 21st home game against the New York Islanders would be his return. It's not like there hasn't been any consistency with this offense without the team's captain. Just check out these offensive numbers of late put on the board… 3, 3, 3, 3, 3, 3, 3, 4, 3, 4. Of course, of the most recent five games with three goals scored, that number has only been good enough to yield five points with two victories, something that has to be concerning for a team that probably should be a tad stronger than this defensively with Marc-Andre Fleury in the pipes.
Colorado Avalanche @ Pittsburgh Penguins Pick: With as consistent as the Pittsburgh offense has been, with or without Crosby, we have no doubt that it will find the back of the net at least three times. Colorado's offense hasn't been the problem, and it will get its mojo going again as well. Don't be surprised if there are seven or eight goals on the board by the time this one is said and done with.
NHL Pick: Colorado/Pittsburgh Over
The following two tabs change content below.
Aaron Ryan
Aaron Ryan has been in the sportswriting biz since the late-90s, and he has worked side by side with some of the best and brightest in sports gambling. Always searching for the best trends in sports, Andrew uses his brilliant math mind to his advantage to beat the books.
Latest posts by Aaron Ryan (see all)