Hockey Odds: St. Louis Blues @ San Jose Sharks Pick Game 4
After regaining home ice advantage in Game 3 of this series, the St. Louis Blues go for the jugular on Thursday night in NHL betting action in Game 4 at the Shark Tank against the San Jose Sharks.
The BTB Expert Handicappers have NHL picks for all of the big games on the docket. Click Here to cash in with your guaranteed hockey picks today!
The Blues have seemed to get back on track in this series after losing Game 1, and they are going to be looking for their third straight win to take a commanding 3-1 lead on Thursday night. Their 4-3 win on the road was a bit of an odd one, knowing that this is a team that uses its goaltending and defense to do more of the damage their its offense. However, no one is going to ask whether the job got done with offense or defense, just whether the job actually got done or not. There is a real question as to whether Jaroslav Halak is going to be ready for this game or not. Halak has allowed a total of three goals in his two games in this series, the same total of three goals that Brian Elliott gave up on Monday night. The extra time off should help him with his lower body injury, and it is clear that Halak would be back in net if he is able to give it a go in all likelihood in spite of the fact that it was Elliott that was the All-Star goalie of the two this year.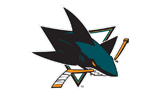 Seemingly every single season, the Sharks get into the playoffs full of sound and fury, and every year, they fail to take down a team that they probably had a good chance against. This year as the No. 7 seed, there was probably less pressure on San Jose, knowing that it wouldn't be all that shocking if the team was taken out of the playoffs relatively quickly. However, this St. Louis team hasn't had a lot of good fortune in the playoffs of late either, and the opportunity for success definitely was there. What we are seeing though, is that the Sharks were quite fortunate to get out of Scottrade Arena with an overtime victory in Game 1 of this series, and now, they are going to really be lucky just to be able to get this series back here to HP Pavilion for Game 6 if that's what it comes to. To say that this is a must win game is a bit of an understatement, as we just don't see the team winning three in a row after losing three in a row to a team that is this disciplined.
The Final Word: The Blues are just the better of these two teams. We think that the Sharks have a shot if they draw Elliott and not Halak in net, but in the end, they are going to fall apart on their home ice once again, as the rash of road teams winning games will continue on Thursday night at HP Pavilion.
St. Louis Blues @ San Jose Sharks Pick: St. Louis Blues +100
The following two tabs change content below.
Aaron Ryan
Aaron Ryan has been in the sportswriting biz since the late-90s, and he has worked side by side with some of the best and brightest in sports gambling. Always searching for the best trends in sports, Andrew uses his brilliant math mind to his advantage to beat the books.
Latest posts by Aaron Ryan (see all)