Hawks @ Celtics NBA Betting Odds & Predictions
The Boston Celtics are going to have a shot to go up 3-1 in the Eastern Conference Quarterfinals if they can beat the NBA betting lines on Sunday against the Atlanta Hawks in Game 4 of their best-of-seven series.
Looking for the best sports handicappers on the internet? Look no further than the Expert Sports Handicappers here at Bang the Book. Click Here to check out the best gambling picks that you'll find anywhere!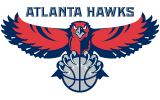 The Hawks were really able to fight and fight hard in Game 3, forcing it to overtime on the road. The question though, is whether or not there is going to be enough fight in this team to figure this out to level this series. It is still very much so up in the air whether or not Josh Smith is going to be in the fold for this one. He has a knee injury that he suffered in Game 2 that kept him out of the lineup, and if he doesn't play in Game 4, it is going to be a big time uphill battle to win this clash. What we do know about Atlanta is that Jeff Teague and Joe Johnson are coming off of big games. These two combined for 52 of the 84 points that the Hawks put on the board in Game 3, and though the rest of the team really was suspect, both big time scorers were able to keep the team in the game. Had Smith played, this would have potentially been quite the different story.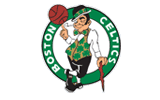 These Celtics are starting to look a bit like the ones that won the NBA title a few years ago, and with the way that the Chicago Bulls are playing, there is a real chance to get to the Eastern Conference Finals. Rajon Rondo is back in the fold, and he is coming off of a triple-double in Game 3 in which he was incredibly dominating. Rondo is clearly a big difference maker in this lineup, and the team is a heck of a lot different now with him in the fold than without him. Paul Pierce and Kevin Garnett have both had great series, and they are both coming off of 20+ point performances. Avery Bradley hurt his shoulder in Game 3, and that might mean that we see Ray Allen back on the court as a starter. Allen has been coming off of the bench for the last month or so, and he proved in Game 3 that he had some big time abilities by playing 37 minutes.
Atlanta Hawks @ Boston Celtics Pick: This is still a lot of points to be giving the Hawks in our eyes at this point. We still aren't all that sure that Atlanta is going to win the game, but in the end, we do think that Boston doesn't have all that much of a chance of getting the job done beating this type of a point spread.
Free Basketball Pick: Atlanta Hawks +5
The following two tabs change content below.
Adam Markowitz
is a staff writer living in the Orlando area. He has covered NFL, MLB, college football, CFL, AFL, NBA, college basketball, NASCAR, golf, tennis, and the NHL for a number of various outlets in his career, and he has been published by a number of different media outlets, including the Orlando Sentinel and the Wall Street Journal.
Latest posts by Adam Markowitz (see all)