Game 4 NBA Pick: Miami @ Indiana
In what might be the best chance that anyone has all season long to take out the bona fide favorites to win it all, the Indiana Pacers are going to try to take an incredibly surprising 3-1 series lead over the banged up and reeling Miami Heat on Sunday afternoon in NBA playoff betting action.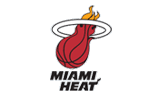 Is this the most important game in the history of the Heat? That might be a bit of an exaggeration, but it might be the most important game ever for Head Coach Erik Spoelstra. Falling behind 3-1 in this series would be devastating for a Miami team that was supposed to romp all the way to the NBA Finals. All of a sudden though, Dwyane Wade looks like he can barely walk, and Chris Bosh is dressed in street clothes with an abdomen injury. LeBron James is trying to do it all by himself, something that he did when he was with the Cleveland Cavaliers, but in the end, seeing a team with Mario Chalmers as the next best player on the court (at least while Wade is hurt) really doesn't do much to make us believe that King James is really in better shape in South Beach than he was in Cleveland. The threat is there that this team could be broken apart at the end of the season if matters don't end up going well, and without a shadow of a doubt, the first man that would go would be Spoelstra.
Join the BTB Expert Handicappers right now! Click Here for our guaranteed NBA picks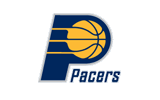 This is clearly the best that the Pacers have played since the days of Rik Smits and Reggie Miller dominating in the East. Roy Hibbert might have had the biggest game in his career in Game 3, scoring 19 points, ripping down 18 boards, and blocking five shots. Granted, he did so against a tremendously undersized team for the second straight series, but still, just getting that type of production out of a big man when you've got a lot of other lank scorers that can hit shots from the outside is just a big time bonus. George Hill has come alive as well, hitting 6-of-8 from the field and 3-of-4 from downtown to score 20 points to go with his five assists. Simply put, it was a fantastic game all around for the Pacers, who now look like they are going to really have the ability to not just go on to the Eastern Conference Finals, but maybe to the NBA Finals as well with the Boston Celtics struggling. There's still a lot of work to do in this series though, and what we must remember is that the team has to win this game, or it will have to win at least once more in Miami, something that is not going to be an easy task for sure.
The Final Word: The Pacers are playing as well as they ever have in the history of their franchise, but we still just don't know if it is going to be enough to get the job done when push comes to shove against Miami. LeBron can put this team on his back, and we think that he is going to do just that, even if he has to carry the weight of D-Wade and Bosh on his back as well. Somehow, some way, the Heat are going to level this series on Sunday.
Miami Heat @ Indiana Pacers Game 4 Pick: Miami Heat -1.5
The following two tabs change content below.
Adam Markowitz
is a staff writer living in the Orlando area. He has covered NFL, MLB, college football, CFL, AFL, NBA, college basketball, NASCAR, golf, tennis, and the NHL for a number of various outlets in his career, and he has been published by a number of different media outlets, including the Orlando Sentinel and the Wall Street Journal.
Latest posts by Adam Markowitz (see all)